Gregorius plates run in Yankees' win vs. Phillies
New York scores three runs in fourth inning; Mitchell strong over two frames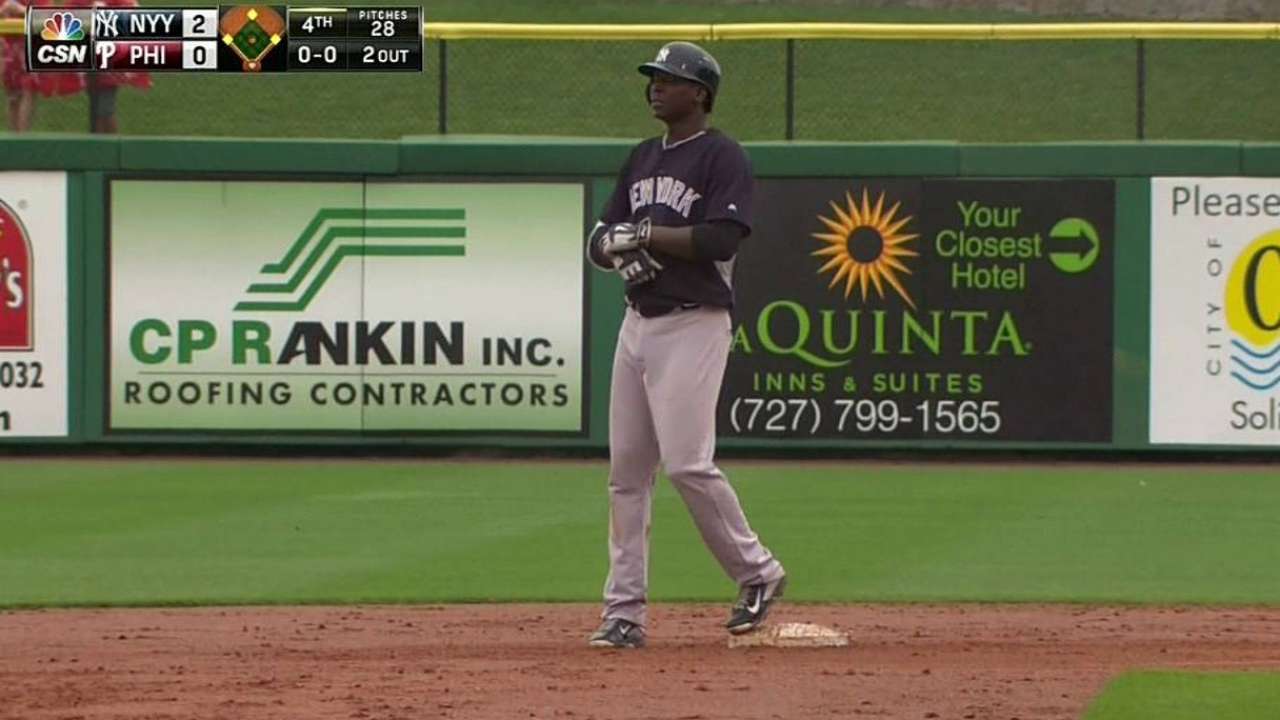 CLEARWATER, Fla. -- The Yankees batted around in the fourth inning, breaking open a scoreless game on the way to a 4-1 win against the Phillies on Friday at Bright House Field.
Left-hander Cole Hamels made his first start of the spring for the Phillies and picked up right where he left off in 2014, when he finished with a 2.46 ERA. The lefty pitched two shutout innings, allowing just one single, and struck out two.
"Cole looked really good. He had his rhythm. Real good pace to him," Phillies manager Ryne Sandberg said. "He mixed his pitches well. Under the [rainy] conditions and everything, he performed good."
Hamels was facing a split-squad lineup that included what is expected to be the Yankees' Opening Day starting infield: Mark Teixeira at first, Stephen Drew at second, Didi Gregorius at shortstop and Chase Headley at third.
Hamels has been the subject of trade rumors this offseason. He threw 31 pitches, about evenly divided between fastballs and changeups, 22 for strikes.
Yankees right-hander Bryan Mitchell, who made his Major League debut last August, was every bit as good as the more celebrated veteran. He faced the minimum six batters in his two innings; Freddy Galvis singled but was erased on a double play started with an athletic play by Gregorius.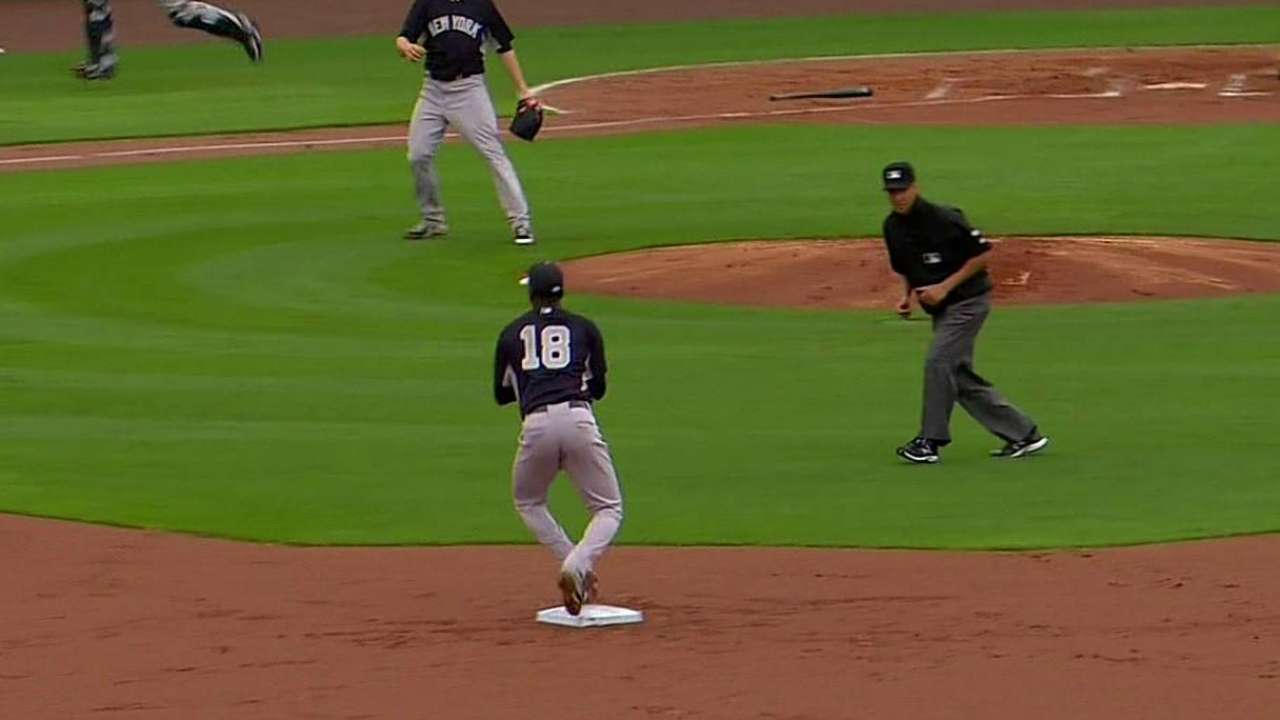 The game started with a light rain falling and play was halted in the middle of the third. Play resumed after a 50- minute delay.
The Yankees broke through against Phillies reliever Mike Nesseth in the top of the fourth. Teixeira led off with a single, and designated hitter Greg Bird followed with an RBI double, going to third on the throw to the plate. With one out, Ramon Flores singled to score Bird.
With two outs, Slade Heathcott walked, and Gregorius singled to drive in the Yankees third run. The Yanks added another run in the sixth. Xavier Paul got the Phillies on the board with a home run in the seventh.
Jaron Long, son of former Yankees hitting coach Kevin Long, recorded the win after throwing a scoreless third inning.
Up next: On Saturday at 1:05 p.m. ET, the Yankees will take on the Astros, with Scott Baker scheduled to start in his first appearance with New York (Listen on Gameday Audio). Baker is in camp on a Minor League deal.
Paul Hagen is a reporter for MLB.com. This story was not subject to the approval of Major League Baseball or its clubs.