Redmond focusing on competition for bench spots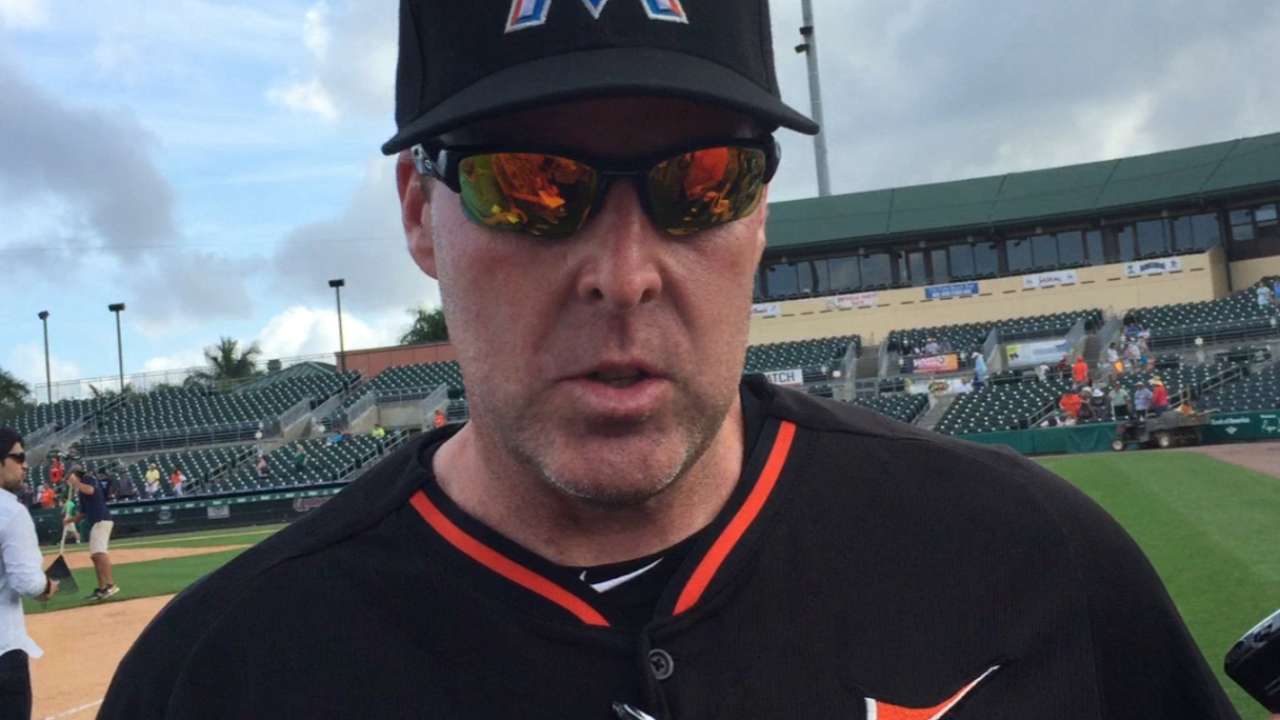 FORT MYERS, Fla. -- As the Marlins' Grapefruit League schedule gets underway, manager Mike Redmond will be paying special attention to a handful of infielders and outfielders who will fill out the club's bench spots.
Redmond recognizes the competition is stiff to make the Opening Day roster, so he's intent on making sure those players get as many at-bats as possible.
In Friday's contest against the Red Sox, Miguel Rojas was at shortstop, while Redmond penciled Donovan Solano in at second base. Don Kelly started in left field and Jordany Valdespin played in right field.
"You look at the lineup today, and these are all guys that are trying to earn a spot on that bench. You get them out here, get some at-bats and get them going," Redmond said. "When you are trying to make a decision on a few spots, you want those guys to go out and compete and get as many at-bats as possible."
Redmond has had the opportunity to get to know players like Solano, Reed Johnson and Valdespin because of their time with the organization. However, he's still getting acquainted with a few of the other players like Rojas.
"Last year, we had several spots open. This year, it is getting tighter. That's what you want as a manager. You want to have those decisions," Redmond said. "At the same time, you want those guys to go out there and earn those spots and show what they can do."
Quinn Roberts is a reporter for MLB.com. Follow her on Twitter at @qlr5001. This story was not subject to the approval of Major League Baseball or its clubs.