Infante to have right elbow checked out
Discomfort is similar to experience last spring, but Royals will wait on results of MRI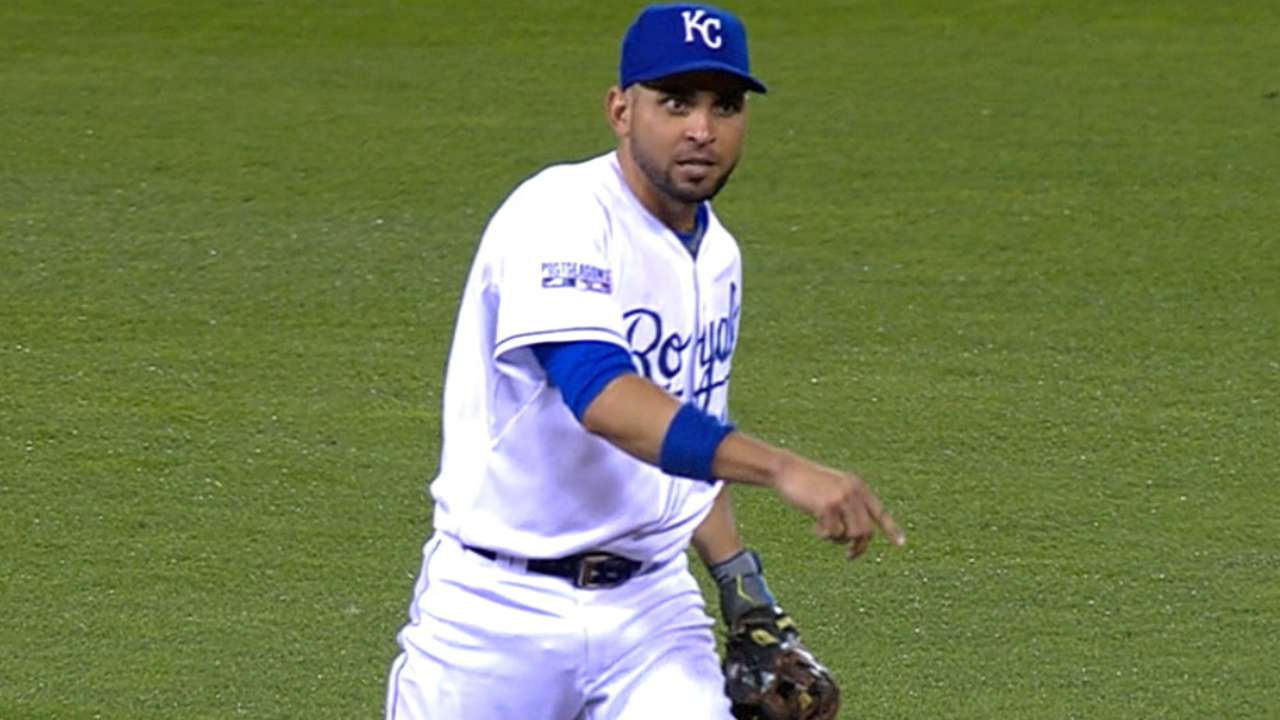 SURPRISE, Ariz. -- Royals second baseman Omar Infante will have an MRI on his troublesome right elbow Friday. Infante was scratched from the lineup -- he was going to be the designated hitter in Kansas City's game against Cleveland in Goodyear, Ariz.
"It just hurts a little when I throw," Infante said. "There's no pain when I hit."
Manager Ned Yost said the team does not believe the issue with Infante's elbow concerns his ligament.
"It could be a bone spur that chipped or broke loose and is causing inflammation," Yost said. "We just don't know, so we'll get it checked out. We'll see if maybe a [cortisone] shot is warranted. We'll find out."
Infante said the elbow discomfort is nearly on the same level as what he experienced last spring at this time.
"Same thing," Infante said. "Just doesn't feel right."
Yost defended his training and medical staff when asked why Infante's issue wasn't resolved in the offseason.
"Every guy in that locker room has some [injury] issue," Yost said. "You have 50 or 60 or 70 percent of the guys who have some kind of elbow issues. That's baseball.
"Our medical people are the best in the business, and they have monitored [Infante's] situation all offseason. No one dropped the ball."
Jeffrey Flanagan is a reporter for MLB.com. Follow him on Twitter at @jflanagankc. This story was not subject to the approval of Major League Baseball or its clubs.