MRI reveals ligament damage to Collins' left elbow
Treatment undecided as Royals' medical staff may opt for Tommy John surgery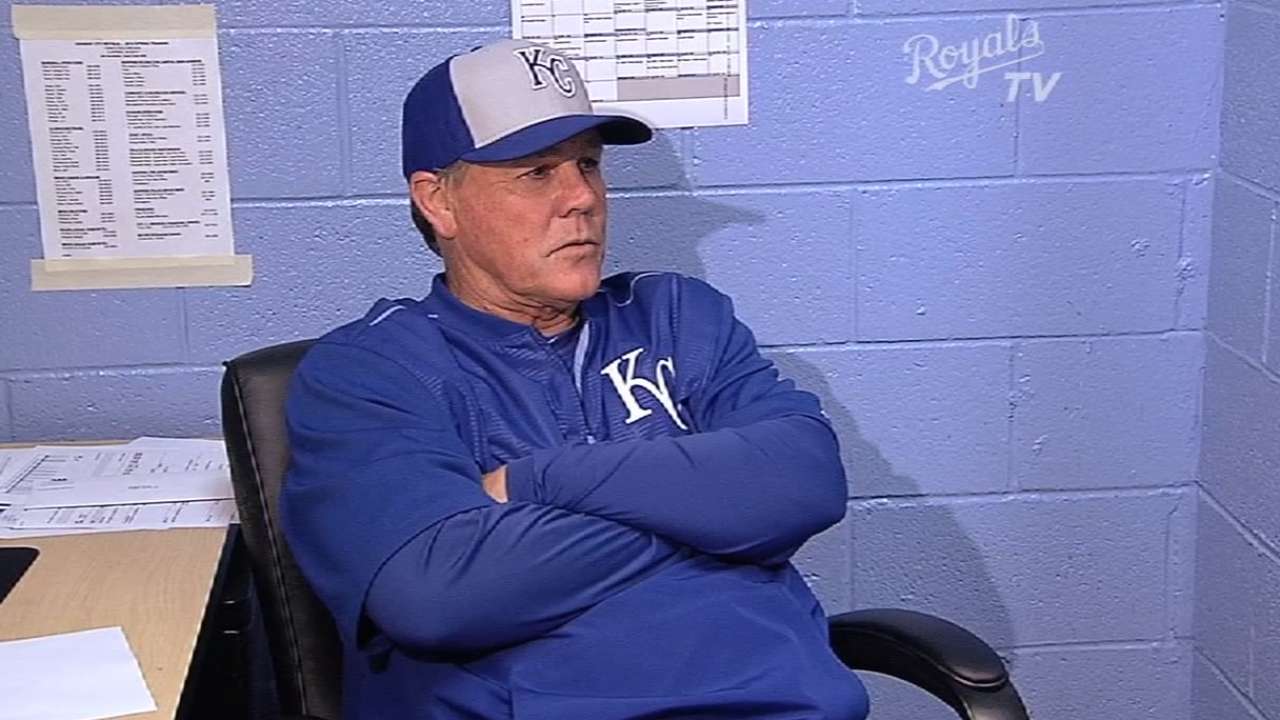 SURPRISE, Ariz. -- The MRI on Royals southpaw Tim Collins showed damage to his left elbow ligament, and he said he will have a second opinion within a week or so. Manager Ned Yost wouldn't speculate whether surgery would be necessary or when Collins might be able to pitch again.
"It won't be anytime soon," Yost said.
Collins said he was still in good spirits despite the news.
"I'm OK," Collins said softly. "There's nothing much you can do."
Collins said he hasn't been told what the treatment options might be.
"I think they're still trying to figure it all out," Collins said. "I really don't know."
Collins felt tightness in his elbow after throwing to four batters in Kansas City's Cactus League opener on Wednesday. Although there wasn't significant swelling in the elbow, the results of Thursday's MRI still weren't promising.
"It's disappointing, but it is what it is," Collins said.
If the Royals' medical staff opts for Collins to have Tommy John surgery, he could be ready by next March -- the same time frame right-hander Luke Hochevar just experienced.
Another option could be to rest Collins for two or three months, let the damaged tissue scar over and resume a throwing program. Kansas City also did this with Hochevar in 2010 and with left-hander Danny Duffy in '11.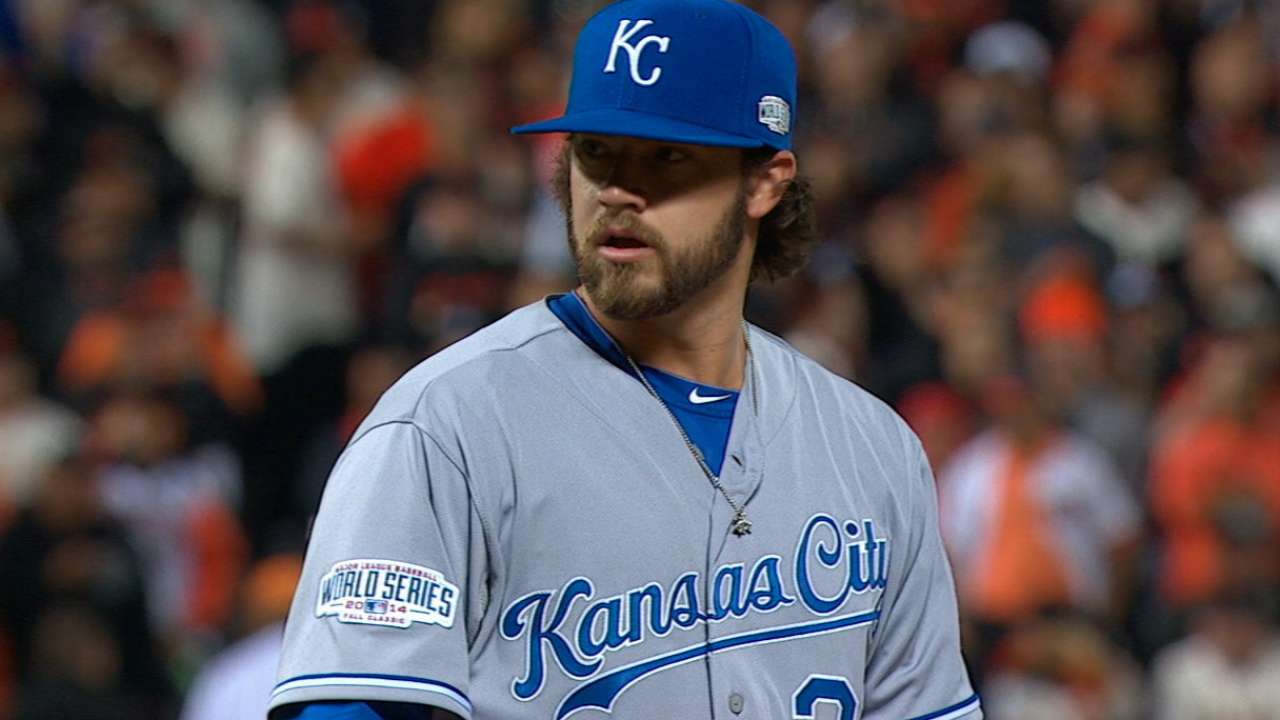 Collins was in a battle for one of the two or three open spots in the bullpen, along with rookie left-hander Brandon Finnegan, lefties Brian Flynn and Franklin Morales and right-handers Ryan Madson and Louis Coleman, among others.
Yost said Collins' injury doesn't automatically open the door for Finnegan to make the team.
"We got a lot of guys out there [in the clubhouse] still going for spots in the bullpen," Yost said.
Jeffrey Flanagan is a reporter for MLB.com. Follow him on Twitter at @jflanagankc. This story was not subject to the approval of Major League Baseball or its clubs.