King Felix will make spring debut Wednesday
Mariners' ace starts later than rest of staff due to greater workload during season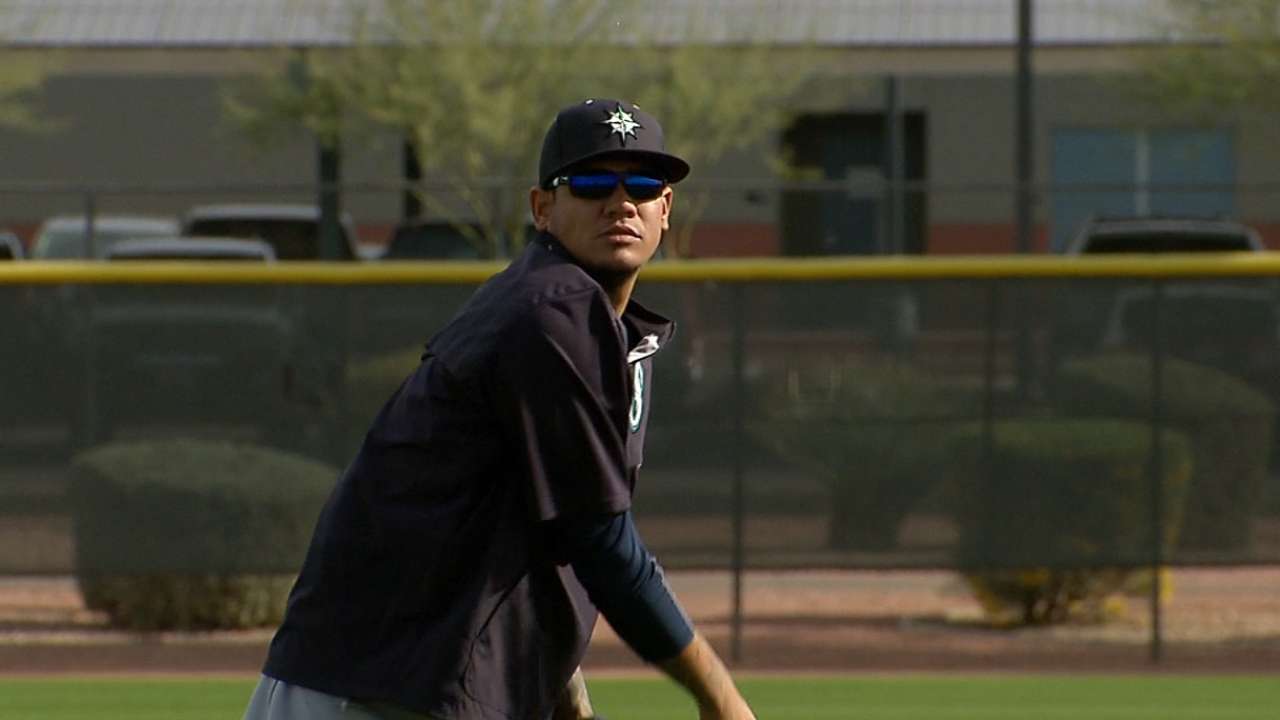 PEORIA, Ariz. -- Felix Hernandez will make his Cactus League debut on Wednesday when the Mariners host the Rockies in a 1:05 p.m. PT game on MLB.TV at Peoria Stadium, manager Lloyd McClendon announced Friday.
Per his usual Spring Training routine, Hernandez will be the last of Seattle's healthy pitchers to make his debut. The Mariners' ace takes a slightly slower approach than most in spring due to the heavy workload he accumulates during the regular season. The 28-year-old is the only active pitcher in the Majors to have totaled 200-plus innings and 200-plus strikeouts in each of the past six seasons.
Hernandez will then be in line for four more spring starts before making his club-record eighth Opening Day start on April 6 against the Angels at Safeco Field. The Angels have already announced Jered Weaver will be their Opening Day starter in the 1:10 p.m. PT contest.
McClendon also said that closer Fernando Rodney is slated for his Cactus League debut on Sunday when the Mariners travel to Goodyear to face the Reds at 1:05 p.m. PT.
"They're both well ahead of schedule," McClendon said.
In other Friday news:
• Left-hander James Paxton threw his first bullpen session of the spring on Friday as he returns from a bruised forearm suffered when he fell doing agility drills prior to the start of camp. Paxton threw 30 pitches -- all fastballs -- and said everything felt fine. He'll throw another bullpen in a few days before facing live batters.
• The Mariners have set the rest of their starters through Monday. Hisashi Iwakuma faces the D-backs at Peoria while Jordan Pries opens against the White Sox in Glendale in Saturday's split-squad action, then J.A. Happ debuts Sunday in Goodyear against the Reds. Taijuan Walker is slated for his second start of the spring Monday at 1:05 p.m. PT on MLB.TV against the Indians in Peoria.
• Edgar Olmos was in camp with the Mariners for the first time Friday after the Rangers reversed their waiver claim on the southpaw reliever due to health issues, but he isn't ready to begin throwing. Tests on Friday showed inflammation in the 24-year-old's left shoulder, and it remains to be seen when he'll be able to start a throwing program. Because Major League Baseball voided the Rangers' waiver claim, Olmos was automatically returned to Seattle's 40-man roster.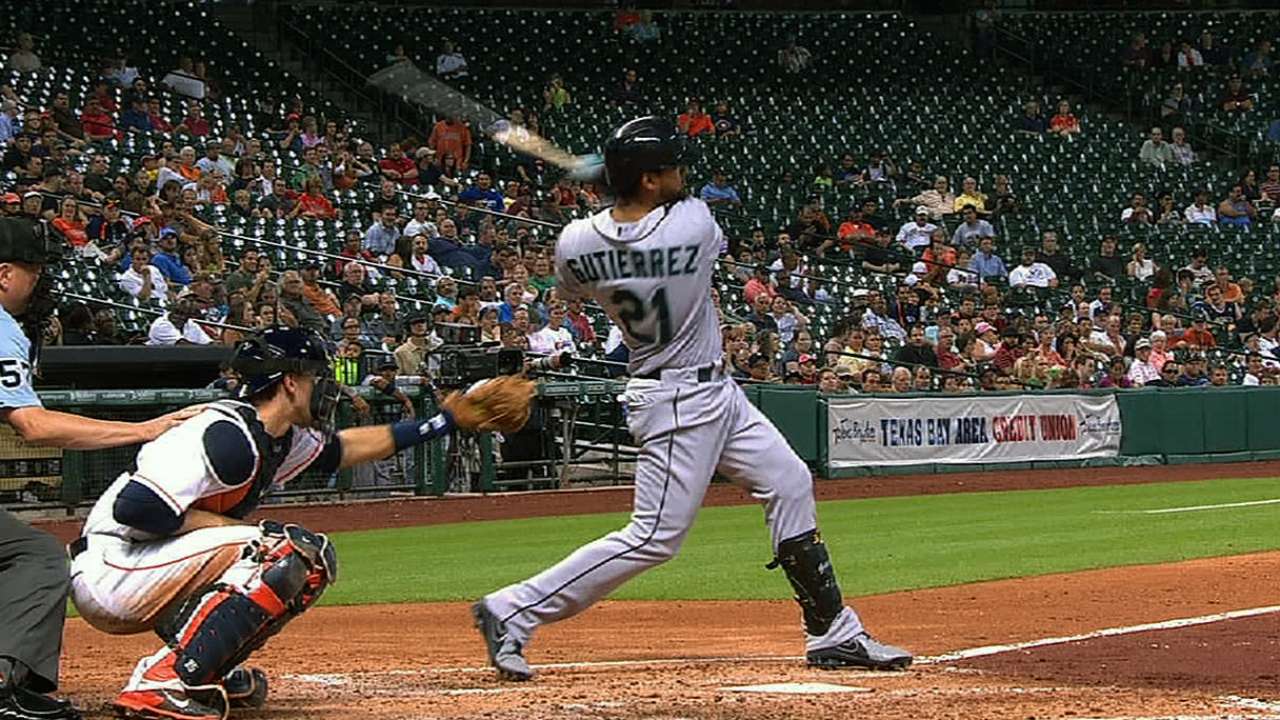 • Outfielder Franklin Gutierrez will play back-to-back games on Friday and Saturday as the Mariners look to see if he's ready to return following a year off due to health issues.
"We need to find out what he's capable of doing," McClendon said. "He actually looks pretty good. He's moving around pretty good, swinging the bat well. We all know he's a very talented young man. His biggest problem is just staying on the field, and we need to find out if he can do that."
• Kyle Seager said he's been overwhelmed by the early response to his efforts with the Vs. Cancer charity fundraiser in conjunction with former North Carolina teammate Chase Jones. Seager has promised to match the donations of the first 100 pledges, and he said the initial goal of $30,000 was almost met after just three days.
"It's been exploding way faster than we could have even hoped for," Seager said. "That's a testament to the fans we have and just how loyal they are. It's not just about baseball. They're just good people."
To make a pledge, fans can go to the foundation's website at Seagervscancer.org.
Greg Johns is a reporter for MLB.com. This story was not subject to the approval of Major League Baseball or its clubs.