A-Rod slated to play DH, Beltran to make spring debut
Girardi emphasizes importance of at-bats for returning slugger, who will get three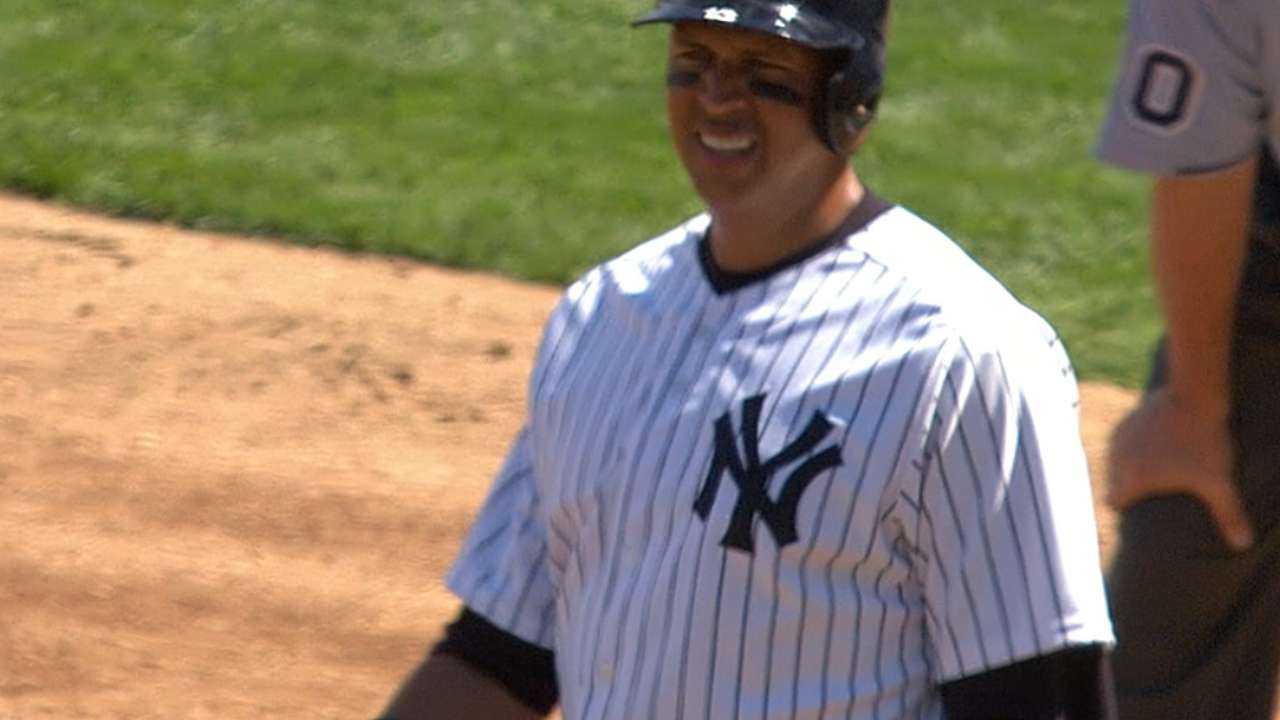 TAMPA, Fla. -- Alex Rodriguez is expected to play in his second Grapefruit League game of the spring on Friday evening, serving as the Yankees' designated hitter in a 7:05 p.m. ET contest against the Pirates at George M. Steinbrenner Field.
Yankees manager Joe Girardi said that he anticipates Rodriguez will have three at-bats in the contest. Rodriguez went 1-for-2 with a walk in three plate appearances in his spring debut on Wednesday against the Phillies, his first game action since September 2013.
"Right now, I think at-bats are the most important thing," Girardi said. "And I think sometimes if you want to leave him in a little longer, it's easier to do it as a DH."
Girardi said that he feels Rodriguez is physically ready to play the field, and he considered starting him at third base. It is possible that Rodriguez's next game action could have him in the field.
"I talked to him the other day, and he said he's ready to go at third," Girardi said. "That's not an issue."
Carlos Beltran will also make his spring debut under the lights at Steinbrenner Field, playing right field for New York.
Beltran was limited to just 31 starts in the outfield last season due to injuries, but he had surgery to remove a bone spur and chips from his right elbow last September, and he expects to play defense regularly this season.
"I have no problem with working. What I cannot tolerate is wasting time," Beltran said. "If I can do my work, I love that. That's my passion. As a player, you've got to love to come to the ballpark to work."
Bryan Hoch is a reporter for MLB.com. Follow him on Twitter @bryanhoch and read his MLBlog, Bombers Beat. This story was not subject to the approval of Major League Baseball or its clubs.