MLB Pipeline checks in from Pirates camp
Gushue, Mathisen among breakout candidates; Tucker talks progression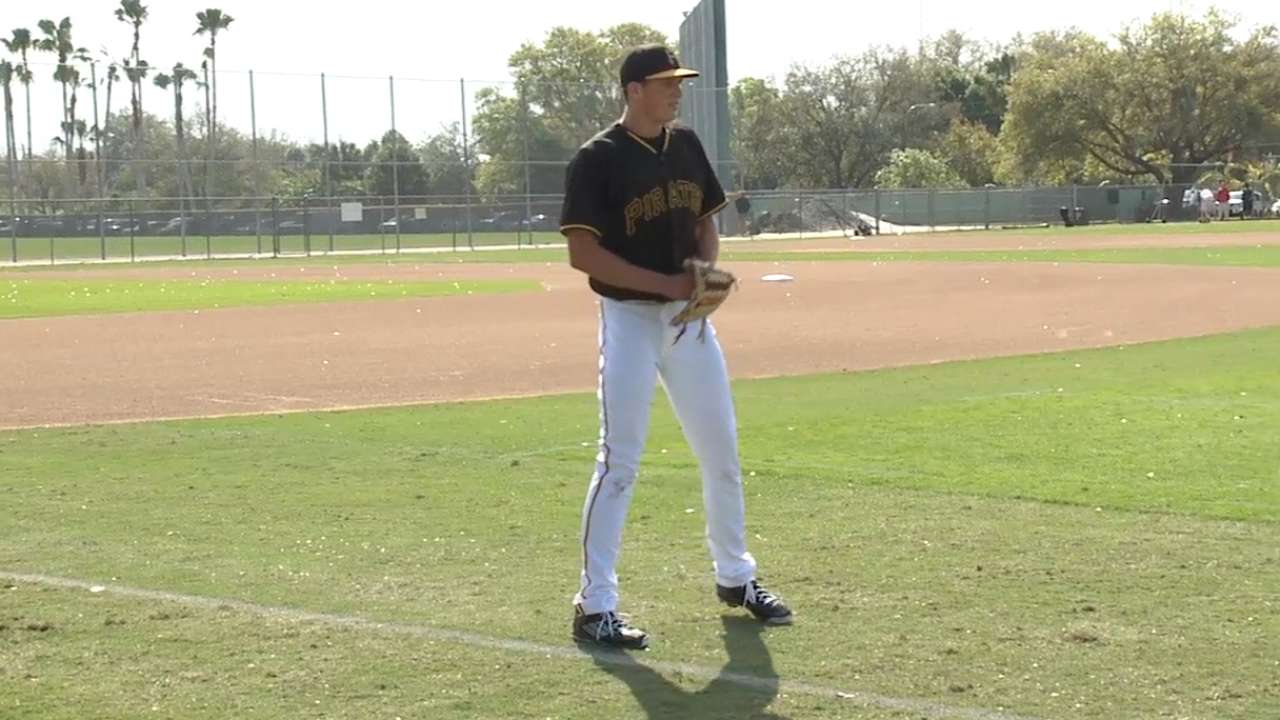 Every Spring Training, prospects get a chance to show what they can do as they prepare for the season ahead. Some are competing for jobs in big league camp, while others are prepping for the season as they vie for spots at Minor League affiliates throughout the team's system. MLBPipeline.com is visiting all 30 camps this spring. Today, we check in on the Pittsburgh Pirates.
BRADENTON, Fla. -- Homegrown stars such as Andrew McCutchen and Gerrit Cole have played instrumental roles in the Pirates' resurgence, helping the team reach the playoffs in each of the past two years.
But Larry Broadway, the club's director of Minor League operations, said the Bucs' player development system can't afford to rest on its laurels. They have to keep talent flowing to the Major Leagues.
MLB Pipeline Spring Training Reports
"As a small-market club, you have to develop your best players from within, because we're not going to go out and be able to sign the $150 million free agents, the $200 million free agents," Broadway said. "So our best guys have to come internally. And just looking at the outfield is all our guys. Looking across the infield, we've got a bunch of our guys. There's some younger guys in camp behind the plate. There's some of our younger guys in camp on the mound. It's exciting for the staff down here, who have poured a lot of blood, sweat and tears into these guys, and they're trying to get them prepared as best they can."
Camp standouts
The Pirates have several young players with them in big league camp, including top prospect Tyler Glasnow. The 21-year old right-hander threw a scoreless inning and struck out two batters Thursday in his Grapefruit League debut.
While results like Glasnow's are encouraging, Broadway said he's been pleased with how well the young players are fitting in while they're with the Major League club. He said the reasons for that success are twofold.
"That's on their end, just maturity level and being prepared to do it over there; and then on the Major League side, just how welcoming the players are, how welcoming the staff is," Broadway said. "Our guys go over there either for the first time or even some of the guys in Minor League camp shoot over there, it's a seamless transition. The guys fit right in. Pirates are Pirates. It's not the big leagues, it's not Indianapolis, Altoona -- it's Pirates. That's been really cool and really good feedback to get."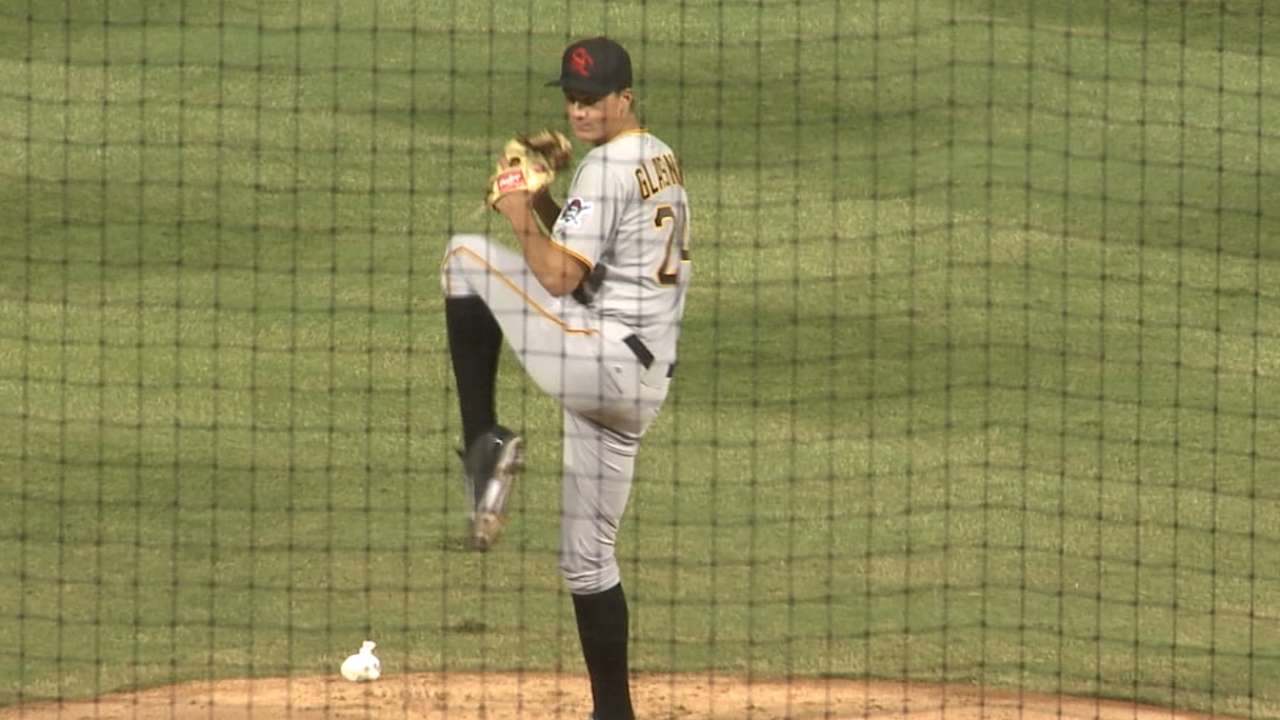 Breakout candidates
Taylor Gushue, C: Because Gushue graduated early from high school, he was younger than most of the college players in the 2014 First-Year Player Draft. The Florida product has already shown solid defensive skills behind the plate, and if he's able to start to tap into his raw power, he could take a step forward in his first full professional season.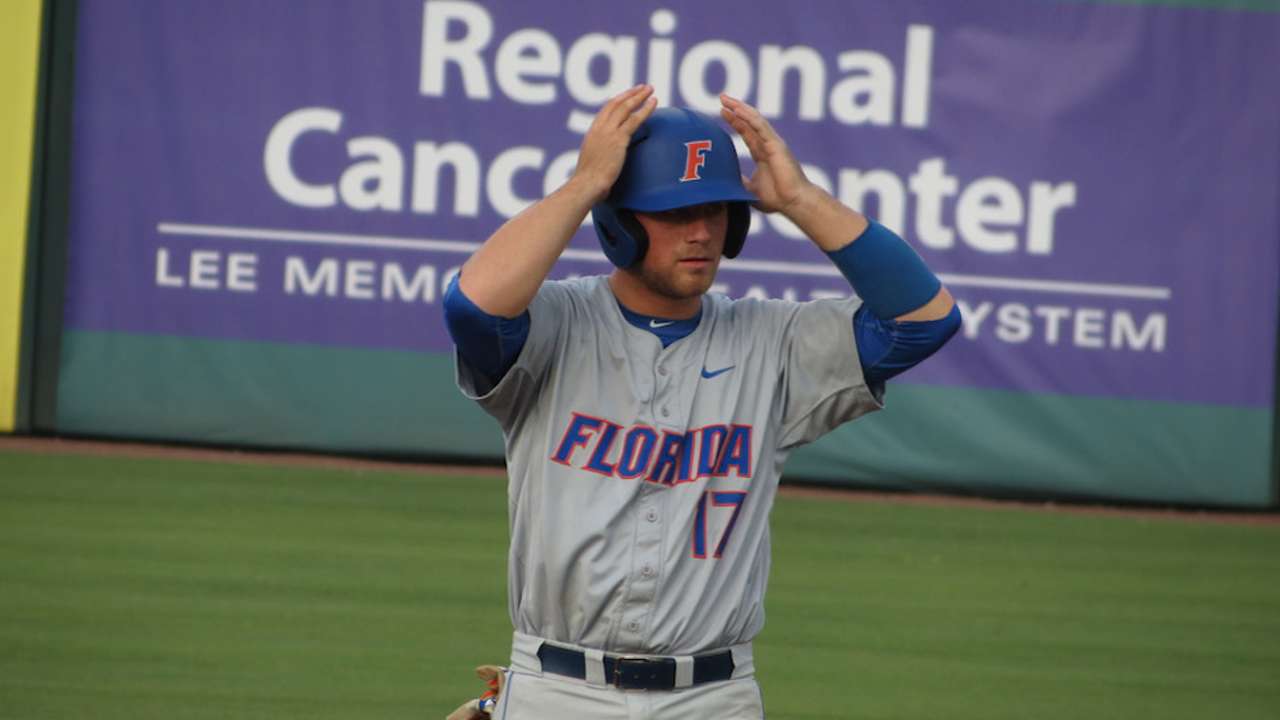 Wyatt Mathisen, 3B: Though Mathisen has missed time in each of the past two seasons due to injuries, he hit .308/.338/.384 during the second half of last season as a 20-year old with Class A West Virginia. He'll look to build on that momentum in 2015.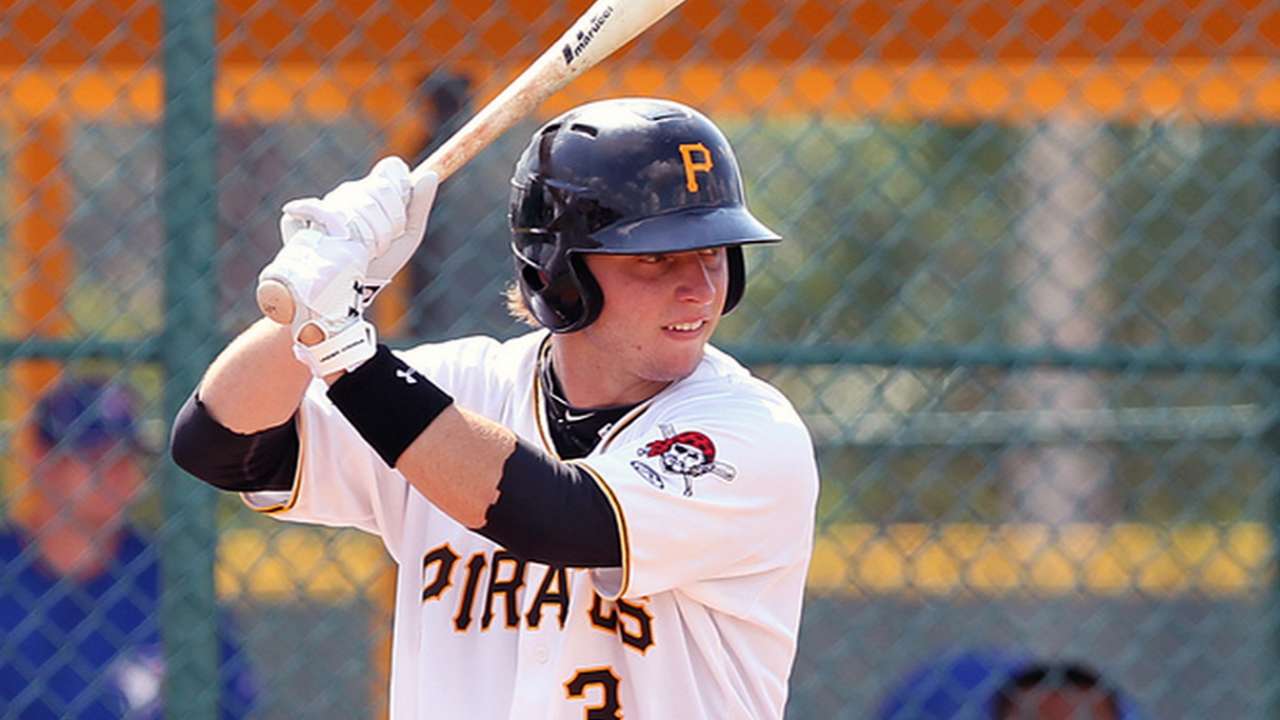 Three questions with Cole Tucker
Tucker was the Pirates' top pick in the 2014 Draft, and he hit .267/.368/.356 in 48 games in the Gulf Coast League. He played much of the summer with a thumb injury that ultimately required surgery to repair in the offseason.
MLBPipeline.com: What was the biggest lesson you learned during your professional debut last summer?
Tucker: When you're hurt, don't try to play through it. It seems really simple and easy, but I wanted to play. It's no secret I love baseball. I love being on the field and being around the guys and being a part of the team. But when you're hurt, you've really got to take a step back and say, "Hey, this is what's best for my body. This is what's best for the club. I probably shouldn't do this." Just overall being smarter.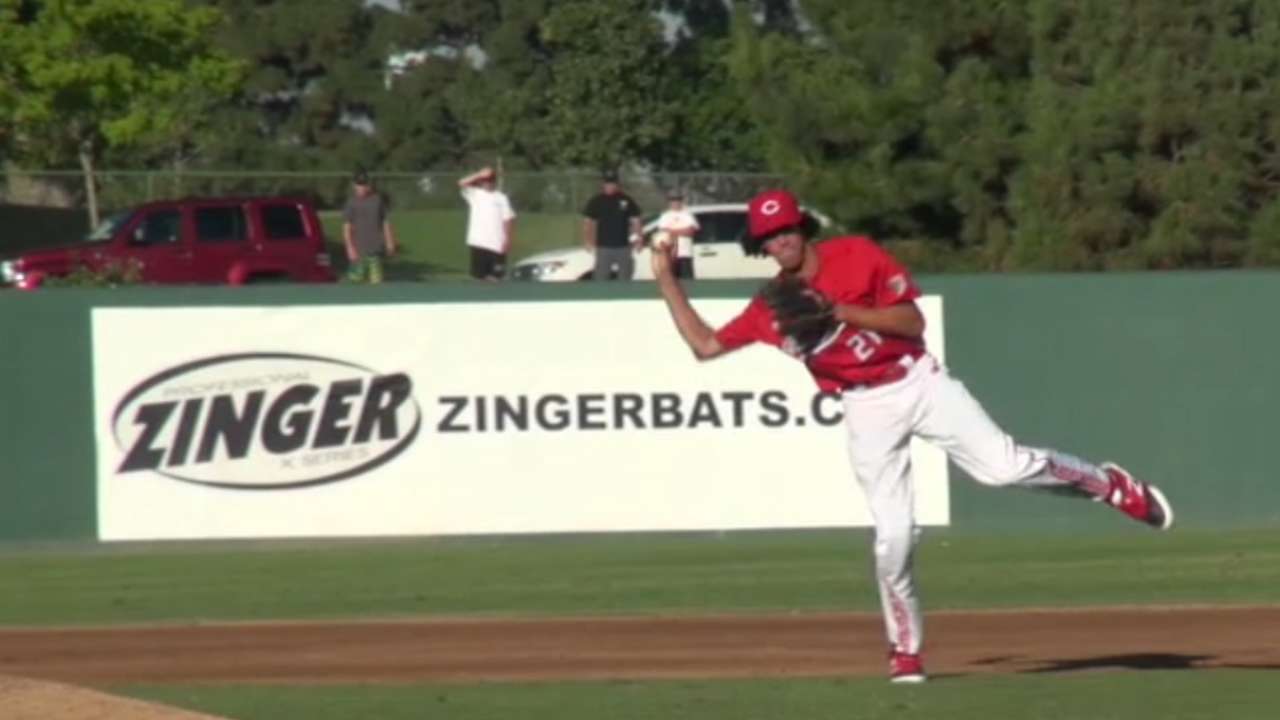 MLBPipeline.com: What did you want to work on during the offseason?
Tucker: It was different for me, just because I got hurt and had surgery, so I couldn't do anything for a while. But I knew that once I got back to full health that I wanted to work on my bat. I wanted to get stronger, put on a few pounds; still stay limber and lean and be fast, but put on some strength and really work on my swing. Shorten some things up a bit. I really feel good from my right side right now and I didn't last year. But I really worked with the coordinators and the coaches and myself on really getting things tightened up. So I feel really good right now and am excited about this season.
MLBPipeline.com: How much weight were you able to put on?
Tucker: I left here last year at 183 [pounds]. Now I'm 194-196. I feel really good. I'm sure I'm still skinny. I have no butt. But I'm working on it. I'm never going to be a huge guy that's 240 [pounds] and going to hit four billion home runs. I know who I am and I'm excited about the player that I'm becoming.
Teddy Cahill is a reporter for MLB.com. Follow him on Twitter at @tedcahill. This story was not subject to the approval of Major League Baseball or its clubs.