MLB.com Columnist
Jonathan Mayo
MLB Pipeline checks in from Braves camp
Albies, Sanchez among breakout candidates; Smith talks move to new organization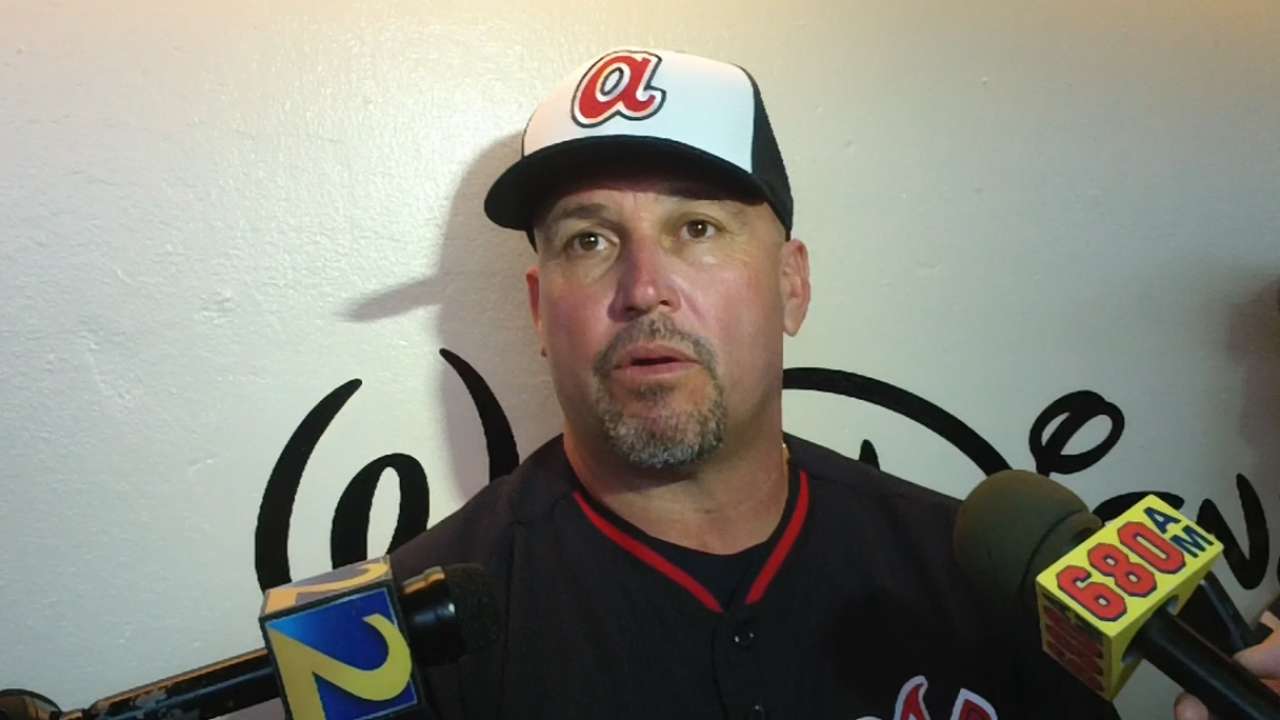 Every Spring Training, prospects get a chance to show what they can do as they prepare for the season ahead. Some are competing for jobs in big league camp, others are prepping for the season as they vie for spots at Minor League affiliates up and down a team's system. MLBPipeline.com will be visiting all 30 camps this spring. Today, we check in on the Atlanta Braves.
LAKE BUENA VISTA, Fla. -- At the end of the 2014 season, the Braves had one of the weaker farm systems in all of baseball. A slew of trades have helped to restock things considerably as Atlanta tried to remake the organization in the way successful Braves teams of the past were built.
MLB Pipeline Spring Training Reports
"We feel like we've gone from a bottom five system to a top 10 farm system," Atlanta assistant general manager John Coppolella said. "We won't be happy until we have the top-ranked farm system. I think there's a push for us to constantly find young players to get back to the Braves way of trying to grow our own players, build through prospects and have as much young impact upside talent as we can.
"When John Schuerholz won 14 straight titles, I think the farm system ranked in the top 10 every year. That's what we're trying to do. We feel, through all these trades, we've had the first step toward that direction happening. They say a journey of 10,000 miles starts with a single step. This is a good first step. We want to keep going from a step to a walk to a run to a sprint to where we're first at the finish line."
Camp standouts
Some of the trades brought in some top-flight prospects, like Top 100-ranked Mike Foltynewicz, who has looked very good in camp. The acquisition of lefty Manny Banuelos from the Yankees didn't create as much of a stir. Banuelos, once the Yanks' top prospect, missed almost all of the 2012 and '13 seasons because of an elbow injury that required Tommy John surgery. The Braves think they might have gotten the pre-surgery version of the left-hander in camp.
"He told one of our staff members that this is the best he's felt since the 2011 season," Coppolella said.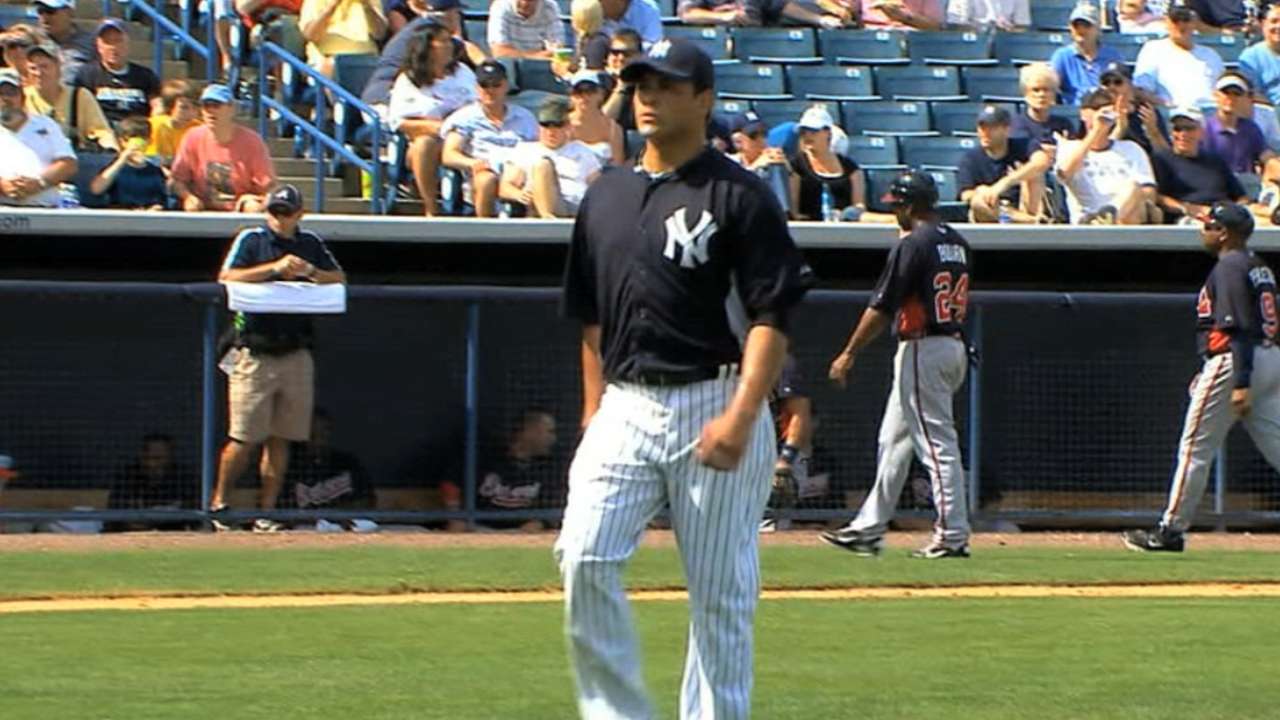 Breakout candidates
Ozhaino Albies, SS: The teenaged middle infielder opened some eyes during his debut at age 17 in the United States, hitting .364/.446/.444 with 22 steals in 57 games. Now he's ready to hit full-season ball.
"He'll go to [Class A] Rome at age 18," Coppolella said. "He has the chance to get here in a hurry. He can really play shortstop, he can run. He's a really good switch-hitter, with patience and speed. He's just really fun to watch."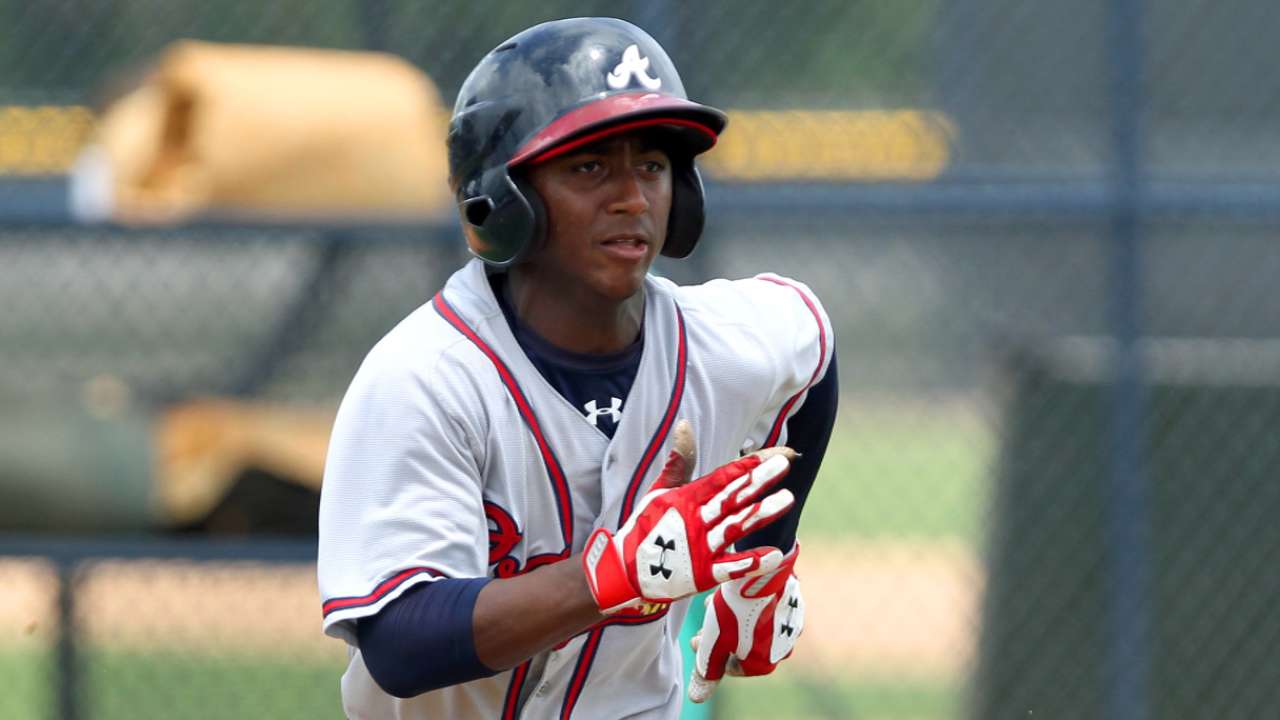 Ricardo Sanchez, LHP: Atlanta is looking forward to watching Sanchez as well. The Braves got the 17-year-old lefty from the Angels during the offseason. He'll be on the same Rome team with Albies.
"We have a long history with the player," Coppolella said. "He was signed by a scout that we hired, Lebi Ochoa. We think he has the chance to be a front-line starter for us. We're fired up about those two guys. They're both young guys who are a ways away, but they have a really high upside. That's what we're trying to get back to."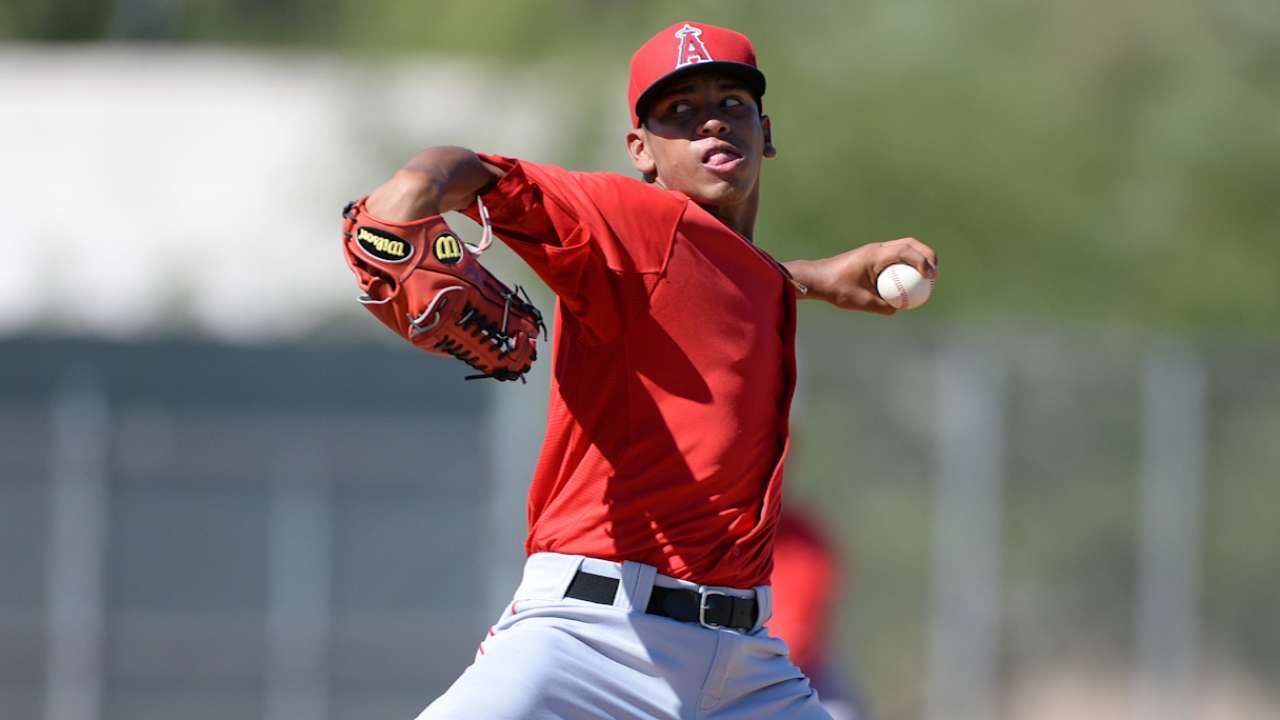 Three questions with Mallex Smith
Mallex Smith was originally drafted by the San Diego Padres in the fifth round of the 2012 Draft, then he was acquired by Atlanta as part of the Justin Upton trade.
MLBPipeline.com: What was your initial reaction to being traded?
Mallex Smith: Initially, I was shocked. When I found out the player I was getting traded for, and the team, I was happy about it. I was happy. I didn't feel like I was disappointed by the Padres, but I felt wanted by the Braves. It was just an honor.
MLBPipeline.com: You get to come to a new organization and experience big league camp for the first time. What's that been like?
Smith: Now that's been spectacular. Just coming to a new place and you're starting off in big league camp. That's a blessing. It shows you how the organization feels about you. It gives you more motivation to do what you need to do.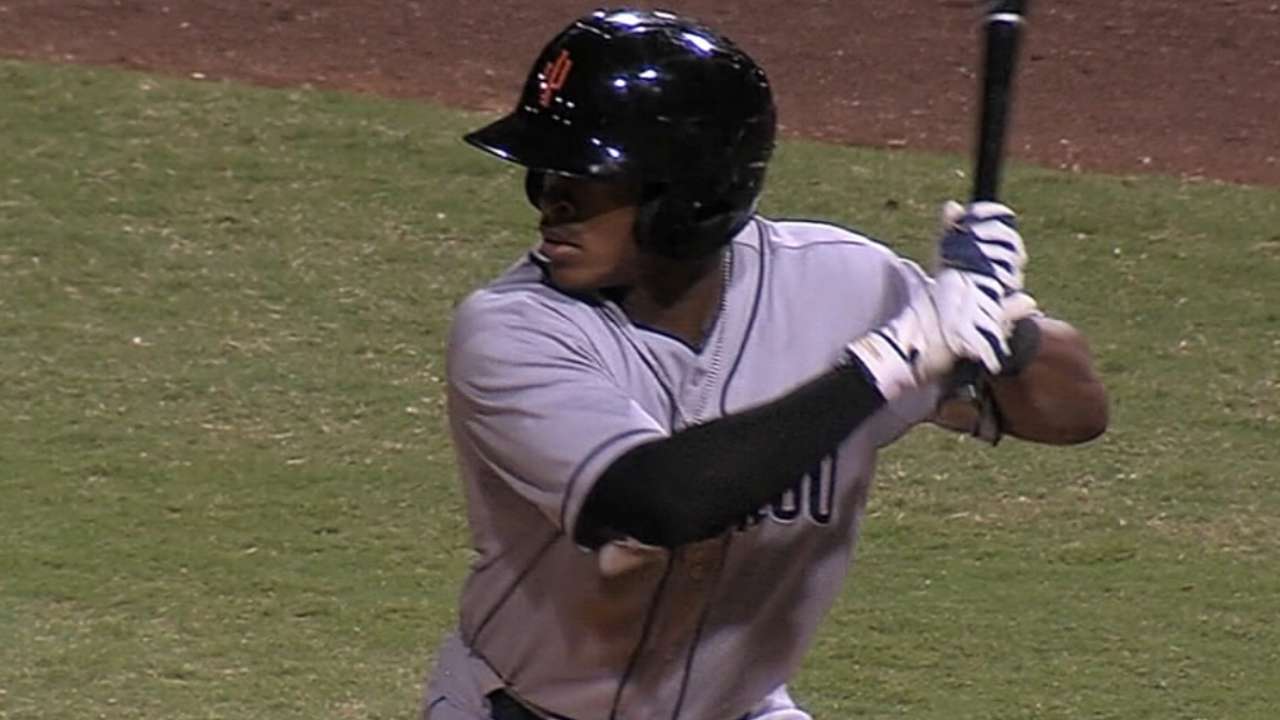 MLBPipeline.com: You and Roman Quinn of the Phillies come from the same area of Florida. Was there something in the water that made you guys that fast? It seems like guys like the two of you are coming around at the right time, when the game is focusing on speed again for the first time in a long time.
Smith: Us Florida boys, we get to stay outside due to the weather a lot. The big thing is racing. My whole family, they're fast. My cousins, they're fast. Even to this day when I go home, I'm hanging around with my cousins. They'll say, "Hey, come on, let's go race." It's something we've done our whole lives. Speed is just natural. Me and Roman raced a lot in the day. He whooped me a lot, coming up. Our last race we ever had, it was pretty much a tie. Speed is definitely serious. We take pride in it. I definitely feel I came at the right time. When I was getting drafted, it was all about power arms and power bats. Now, we cleaned up the game, now they're talking about speed. It seems like I've emerged at just the right time. It's a blessing. I feel like I've been put in the right situation at the right time.
Jonathan Mayo is a reporter for MLBPipeline.com and writes a blog, B3. Follow @JonathanMayoB3 on Twitter. This story was not subject to the approval of Major League Baseball or its clubs.