Ankiel's wife gets creative to help traded players' families
Lory started info-sharing website to assist in becoming acclimated to new cities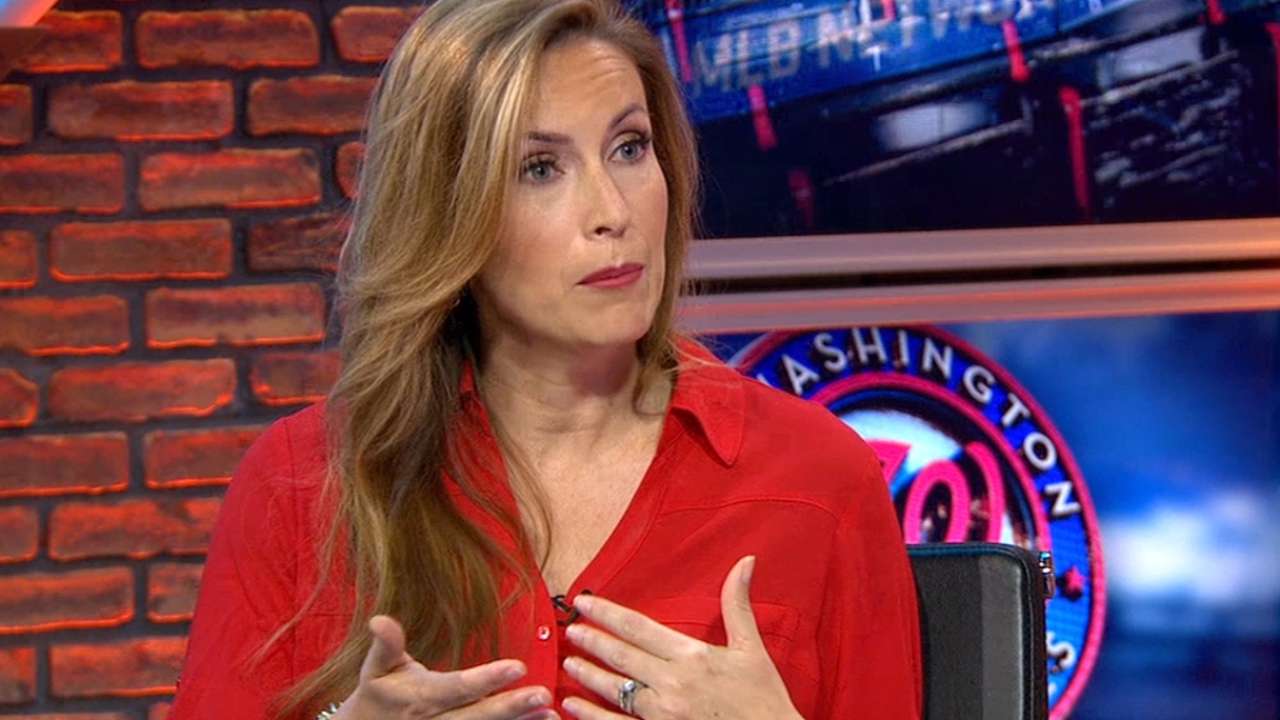 The 2010 Trade Deadline deal that sent Rick Ankiel and Kyle Farnsworth from the Royals to the Braves was, for most that were paying attention, a moderately interesting transaction that floated across the television screen as a ticker update.
But for people a little closer to the situation, that deal also came with a healthy dose of anxiety. No one understands this better than Ankiel's wife, Lory, who at the time of that trade was pregnant with their first child and was living comfortably with her husband and two huge dogs in Kansas City.
As Rick scrambled to pack, waved goodbye and headed out of town to join his new Braves teammates, Lory Ankiel was left behind to begin the process of moving to Atlanta. And she had no idea where to start.
"I didn't know where to live, I didn't know where to find a doctor that I needed, because I was pregnant," Lory recalled. "I didn't know if places were going to take my Rottweiler."
Lory was fairly certain she wasn't the only wife of a professional athlete who felt this helpless. "If only there was a place to go to for answers," she thought. At that time, the only resources available were group emails that would travel around among wives of players, with suggestions for settling in various Major League cities. But there was no consistency, and the process was somewhat disorganized.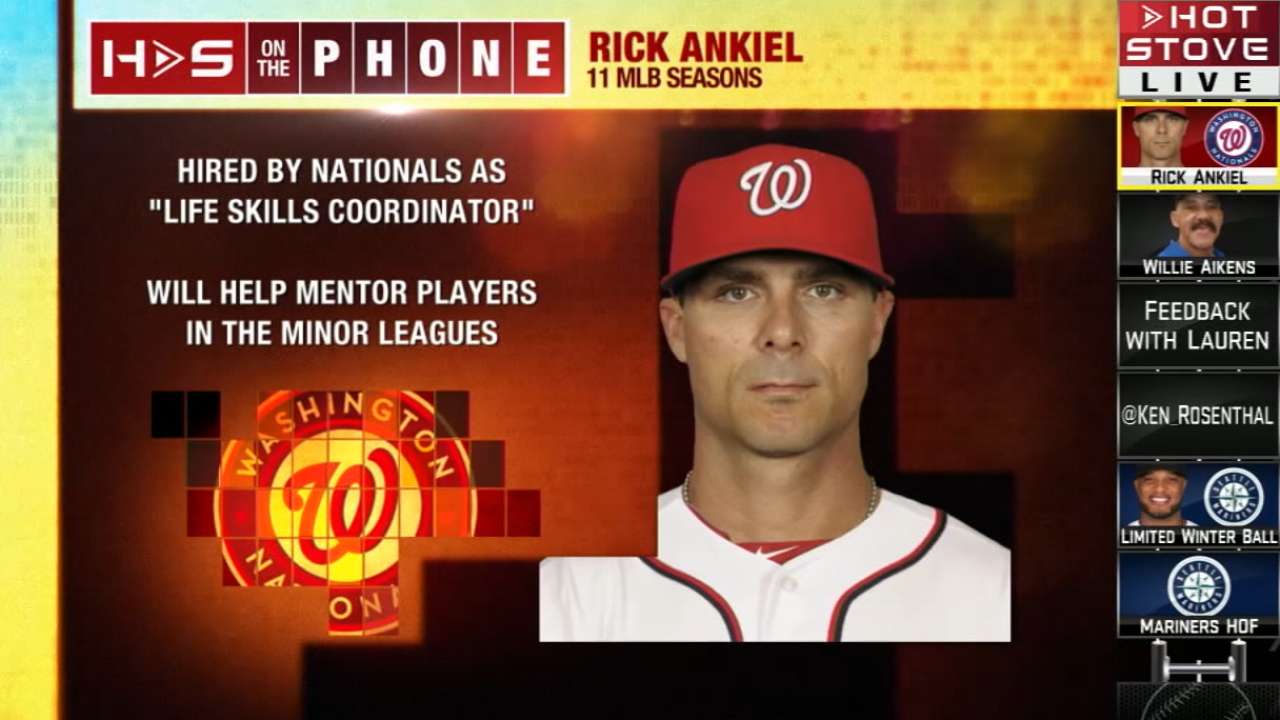 Soon after, Lory created ourbaseballlife.com, a website and app that provides answers to any questions families may have as they transfer to new cities.
Doctors. Realtors. Babysitters. Entertainment. Restaurants. Amusement parks. Churches. Museums. Hair salons.
"You name it -- anything you need when you move to a city, I try to put it on there," Lory said.
Lory created the site and the app, and she runs everything herself. It's a private site set up exclusively for wives and families, and they have to apply for entry. It has approximately 500 members, which accounts for about 70 percent of all Major League players.
The wives contribute suggestions for each city based on their experiences. A recommendation will be posted only if it comes directly from a baseball family.
"Some cities are a lot more full than others," Lory said. "You can't just Google 'Detroit' and put something on there. I want there to be some integrity to it, so people know, for example, 'This doctor was great with our schedule and understands our lifestyle.' I want people to know they can trust the recommendations that are on it."
It's something Lory could have used back in 2010, when she knew she needed to relocate to Atlanta but had no idea where to begin.
"If this happens again, someone can click on Atlanta and it says, 'Here's a realtor, here's a pediatrician, here's where to ship your car, here's where to meet your husband after the game, here's where to park,'" Lory said.
There is no financial benefit to this. Lory is supporting the venture on her own, intending solely to help young families make their way throughout a season and a career. Though most identify baseball players with fame and fortune, there is another side to living this life, and logistically, it can be overwhelming.
Lory -- who lives with her now-retired husband and two young sons in Jupiter, Fla. -- just wants to help make the transition easier.
"Because I've experienced it and we've been through it, you know how overwhelming it can be," Lory said. "And the guys are gone so much as it is. You're kind of thrust into this city, and you're like, 'OK, make a friend.' You have no family and no help.
"I really wanted it to be structured as a network, a support not just for finding a doctor, but someone you can reach out to for help."
The project has expanded to other sports, too. Ourfootballlife.com and oursoccerlife.com are up and running, and eventually, the goal is to include golf and basketball as well.
Lory isn't the only member of this married couple who is carving out a career by helping others. Rick, who retired from baseball last spring after finishing his career with the Mets in June 2013, is beginning his next chapter as a life skills coordinator for the Washington Nationals. He'll be a resource for young players who may have questions about adjusting to professional baseball and all of the hurdles that come with it.
Sound familiar?
"We do laugh about it," Lory said, referring to the couple's parallel ventures. "It looks like it was planned, but it wasn't."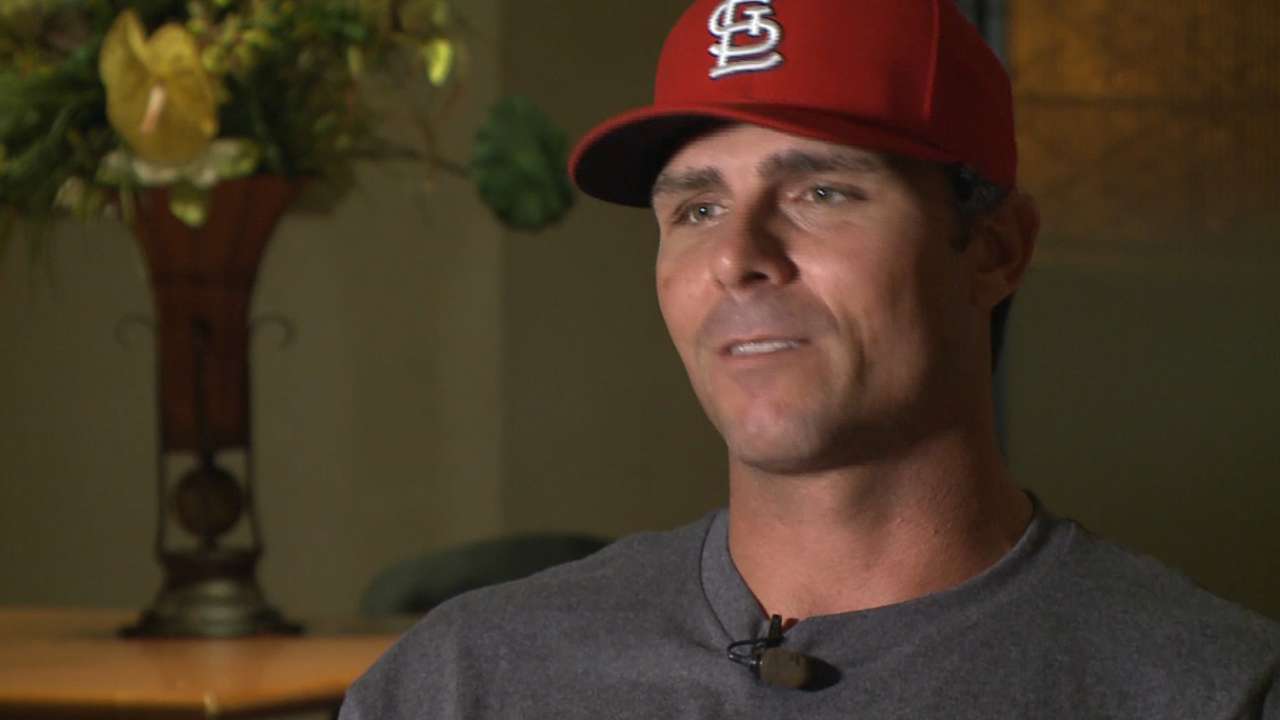 Rick, who rose to fame as a young pitcher and later reinvented himself as an outfielder, has value in that he's been through the best and worst aspects of the game, and he's highly relatable.
"I've seen baseball from every angle," Rick said. "It's one thing for a team to bring in someone with a psychology degree to talk to players. It's another thing to sit across from them, to understand what they're going through and to give them a chance to talk to another player who has been through it. This is going to be very gratifying. It's an exciting time."
And it's proof that a baseball life doesn't necessarily need to end when the playing career does.
Alyson Footer is a national correspondent for MLB.com. Follow her on Twitter @alysonfooter. This story was not subject to the approval of Major League Baseball or its clubs.