Bradley comes out swinging against Twins
Red Sox center fielder collects two hits, including RBI double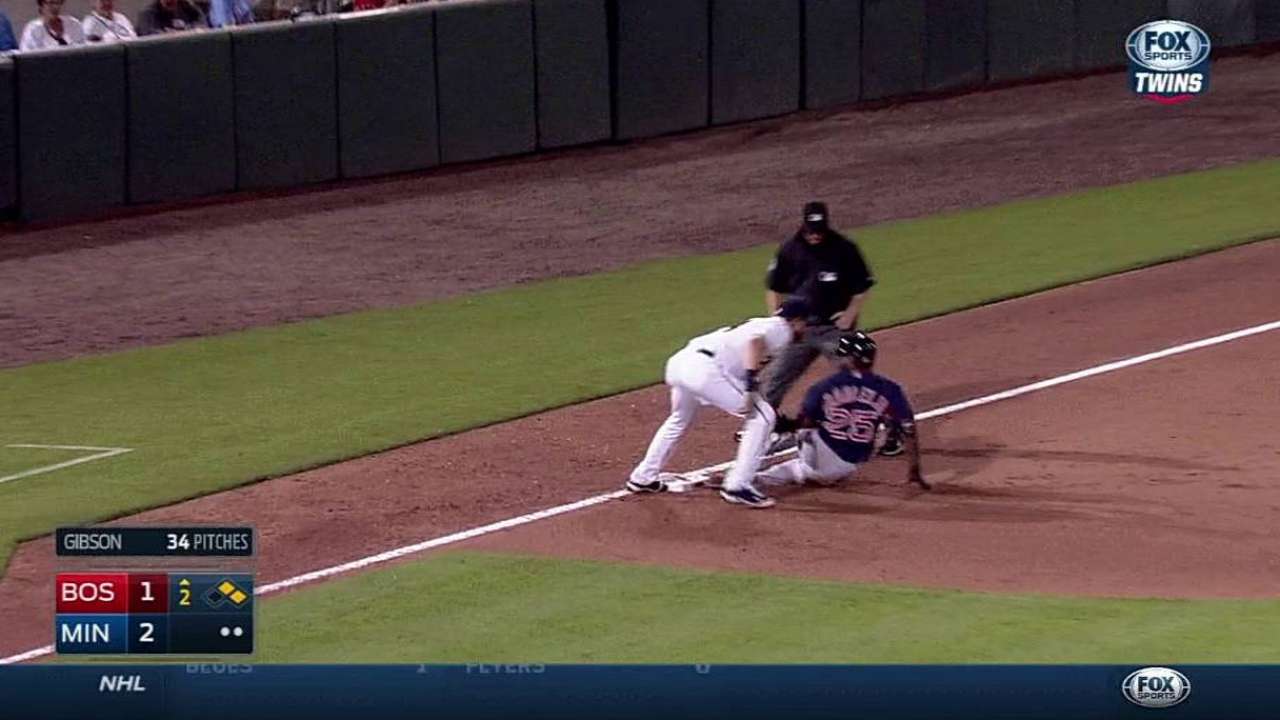 FORT MYERS, Fla. -- Jackie Bradley Jr., who is on a quest to prove he can hit in the Major Leagues, got off to a good start in Thursday's Grapefruit League opener, banging out two hits in his three at-bats.
"Just trying to focus on making good habits and continuously working," said Bradley. "Work in progress."
In Bradley's first at-bat in the second inning, he crushed an RBI double to right-center before getting thrown out trying to advance to third. In the fourth, Bradley led off with a single and scored on Dustin Pedroia's grand slam.
"I mean, you're not really trying to focus on results right now," Bradley said. "But as long as I'm taking good swings on the balls and swinging at good pitches, that's pretty much my main focus right now."
Bradley has been working on mechanical adjustments aimed at having fewer moving parts in his swing.
"There seems to be a little less movement, yeah," said manager John Farrell. "And I think it's with the intent to try to create the most consistent path possible."
Last season, Bradley was Boston's primary center fielder. While Bradley played stellar defense, the offense (.198, one homer) left a lot to be desired.
This season, he is viewed as an underdog in a competition in center field that also includes Mookie Betts and Rusney Castillo.
"He's in competition for a spot and he's aware of that," said Farrell. "He's a smart kid. He understands who's around and what the performance at the Major League level has been and the challenges presented, and he's working through that."
Rhett Bollinger is a reporter for MLB.com. Read his blog, Bollinger Beat, and follow him on Twitter @RhettBollinger. This story was not subject to the approval of Major League Baseball or its clubs.