Kelly struggles in first Grapefruit League start
Red Sox right-hander allows four runs on seven hits in 1 2/3 innings vs. Twins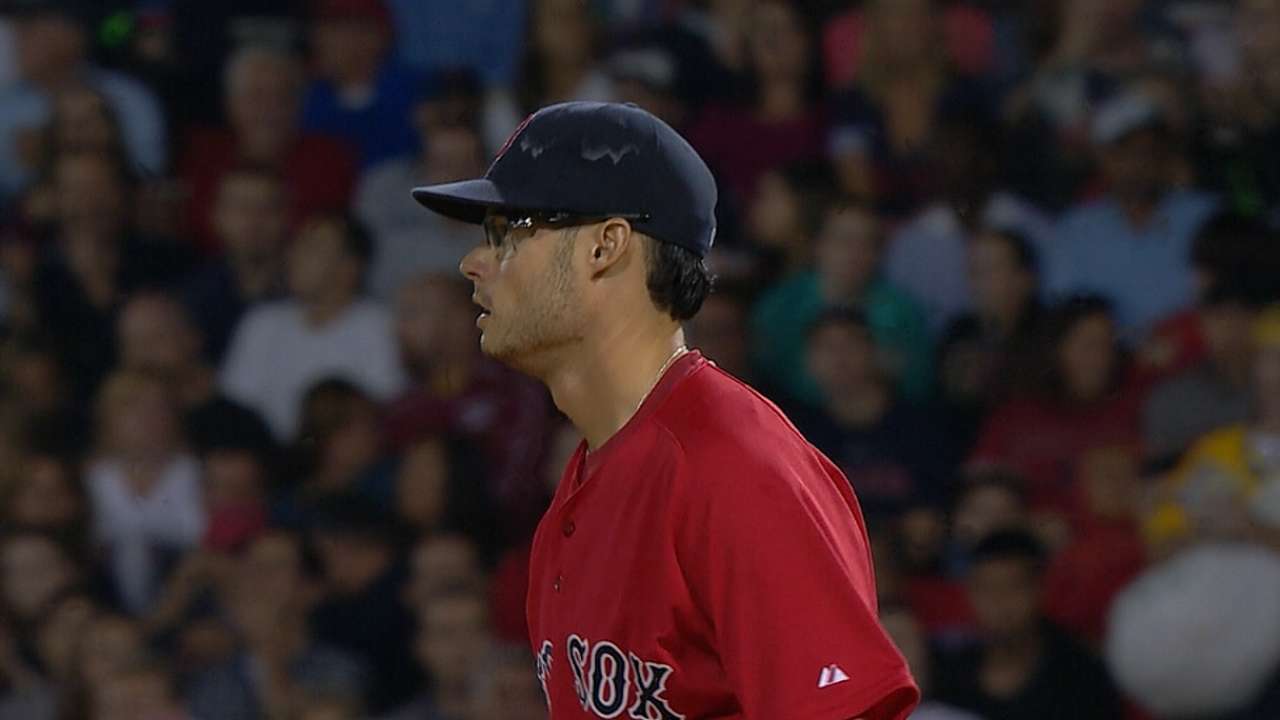 FORT MYERS, Fla. -- Joe Kelly's first start of Spring Training on Thursday against the Twins proved to be one he'd rather forget.
Ineffective in 1 2/3 innings, Kelly allowed four runs on seven hits in a 9-8 loss. The Twins managed to string together four straight hits in the first inning and three straight hits in the second.
However, it wasn't just the amount of hits Kelly surrendered, but how hard they came off Minnesota's bats. In total, Kelly tossed 44 pitches, 29 for strikes.
"I'm a little tired. I threw a lot of pitches, but my body feels good," Kelly said. "My stuff wasn't as crisp as it usually is."
Kelly admitted after the game that he's a notoriously poor performer in Spring Training.
"My numbers are pretty terrible. I know the last two have been," Kelly said. "I don't think I've ever had a good spring. It's just something I have to work on and build on."
Red Sox manager John Farrell saw some rust in Kelly, along with the six other hurlers who pitched in the contest, but Farrell was encouraged by their ability to throw strikes.
"Joe and a few of the guys who went to the mound tonight showed good arm strength and good stuff, but missed some locations and the Twins squared some balls up," Farrell said. "It's just good to start the building process as far as arm strength and overall command."
While Kelly had trouble locating his four-seam fastball, the right-hander was able to get a few swings and misses with his changeup. His velocity fluctuated between 88 and 91 mph.
"I threw an 88-mph fastball, which I don't think I've done since I was 13 years old," joked Kelly.
"I'm not going to beat myself up over it, but I am definitely going to watch some video and work on my mechanics," he added. "Ultimately, I'll get my arm where it needs to be."
Quinn Roberts is a reporter for MLB.com. Follow her on Twitter at @qlr5001. This story was not subject to the approval of Major League Baseball or its clubs.