Bogaerts, Pedroia get off to powerful starts
Shortstop belts two-run homer; second baseman hits slam, goes 3-for-3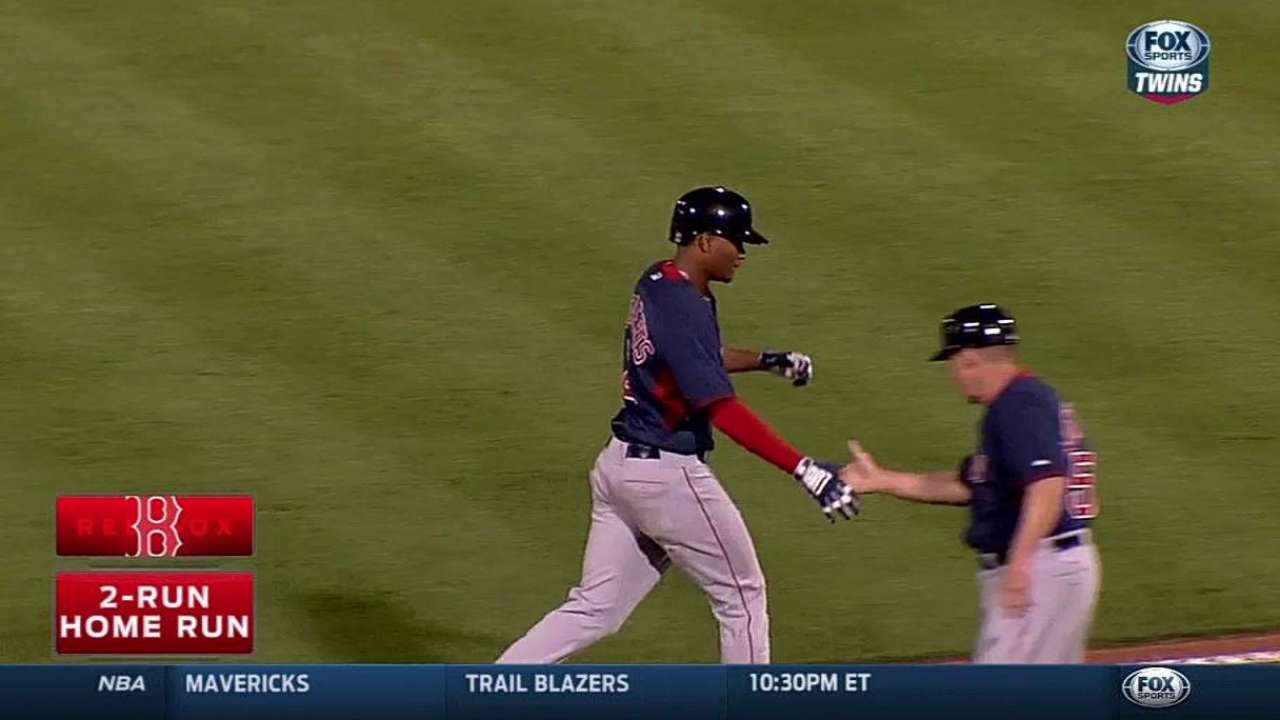 FORT MYERS, Fla. -- Xander Bogaerts could tell that Dustin Pedroia was back to full strength in January, when he watched his double-play partner hit and listened to him chirp. So count the shortstop among the least surprised when Pedroia belted a grand slam on Thursday night in his Grapefruit League debut.
"I went out to Arizona. I saw him firsthand," said Bogaerts. "I saw he was kind of the same guy he was back then. A lot of backspin on the ball, a lot of bat speed. It showed today."
When Bogaerts says "back then," he means before 2012, when hand injuries started to become a yearly nuisance for Pedroia.
Thursday's grand slam was part of a 3-for-3 night for Pedroia in a 9-8 loss to the Twins.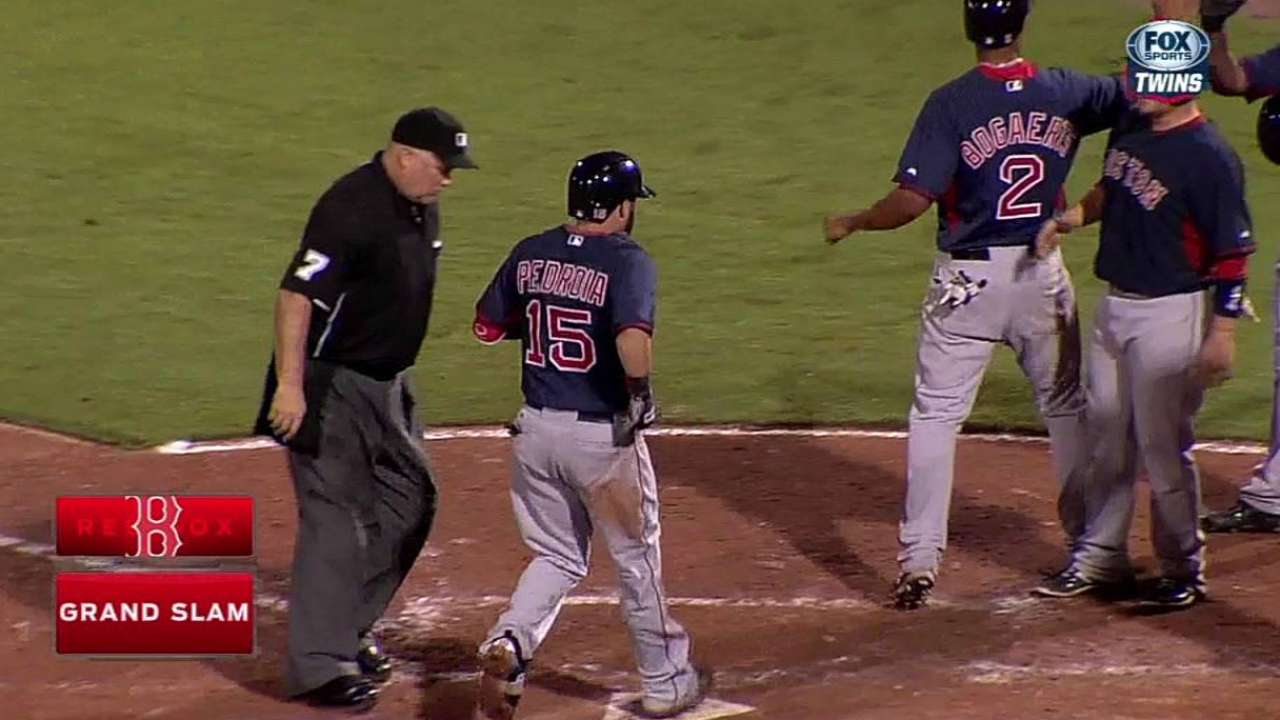 But Pedroia, coming off left hand/wrist surgery, isn't the only player in the middle of Boston's infield who could be primed to have a big season.
Bogaerts, entering his second full season, got his spring off to a strong start as well by launching a two-run homer to center on a swing that almost looked effortless.
"I wasn't even looking for a home run," said Bogaerts, who went 1-for-3 and scored twice. "I was pretty surprised the way I saw the ball today, after the last time we played the college [team on Tuesday]. It's just the first game. Just try to be consistent and stay within yourself. I was kind of thinking that way, but I wasn't thinking home run, for sure. It worked out good."
With Pedroia regaining the strength in his hand and Bogaerts having a full season of experience under his belt, the Red Sox could have one of the most formidable double-play combos in the game.
"I knew I was back to normal in the offseason," said Pedroia. "Obviously, I told you guys that, but you can only believe me if you see it. So there you go."
Asked by a media member if the grand slam was a sign of things to come, Pedroia said, "Just watch. My job is to play; your job is to watch."
But Pedroia has enjoyed watching Bogaerts make improvements.
"He looked great," said Pedroia. "He looked strong. Every day he's working at short, too, working on his defense, trying to get better there. It's going to be fun to watch."
Ian Browne is a reporter for MLB.com. Read his blog, Brownie Points, and follow him on Twitter @IanMBrowne. This story was not subject to the approval of Major League Baseball or its clubs.