Collins impressed with Nationals' rotation
Mets manager says Scherzer is 'a huge upgrade,' but he also likes his club's staff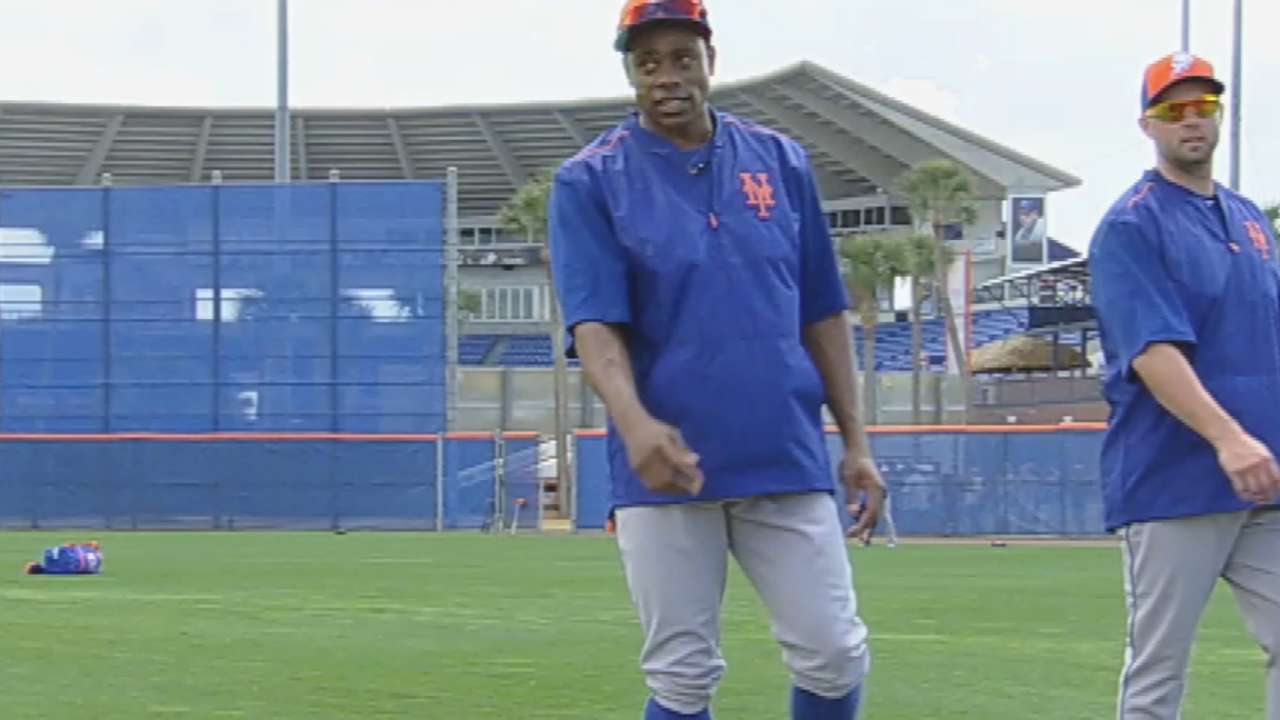 VIERA, Fla. -- His cell phone buzzed, and Mets manager Terry Collins recalls the golf course suddenly growing less relaxing. In came the news: The Nationals had signed former American League Cy Young Award winner Max Scherzer, making the strongest rotation in the National League East that much stronger.
Collins missed his next putt.
"OK," he remembers thinking. "Game on."
Such is reality for the Mets, who went 4-15 against the Nationals last season and 75-68 against everyone else. Now the Nats have Scherzer, who gave up one run in two innings of Thursday's Grapefruit League game against New York (Washington found a way to win that one, too, on Kila Ka'aihue's two-run homer off Cory Mazzoni in the seventh), in addition to Stephen Strasburg, Jordan Zimmermann, Doug Fister and friends. So if the Mets have any designs on competing for a playoff spot in the NL East, they will need to do better against their divisional rivals.
"Probably because of the experience, their [rotation] is maybe better than ours," Collins said. "But I like ours a lot."
Though younger and less experienced, the Mets still boast plenty of front-line rotation talent in Matt Harvey, Zack Wheeler and Jacob deGrom. Rounding out their starting five with Jon Niese and Bartolo Colon, the Mets also boast a trio of highly regarded prospects who should appear in Flushing at various points this season: Noah Syndergaard, Rafael Montero and Steven Matz.
"Obviously adding [Scherzer] makes them a little better," Colon said of the Nats. "But it shouldn't change the way we approach things. We just have to go out there and bear down every time we face them."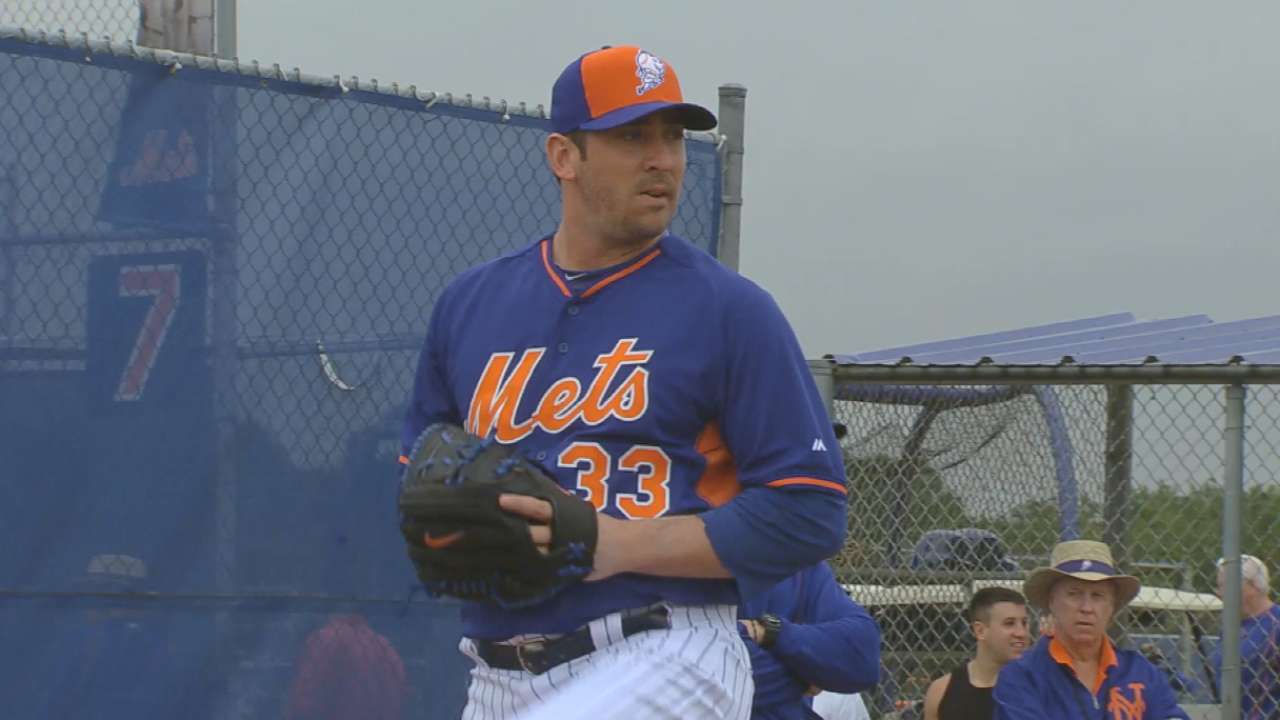 If nothing else, the Mets will learn early how they stack up, kicking off a three-game series with the Nationals on Opening Day. Scherzer may pitch that one as well, with every Mets pitcher other than Harvey in contention for the Mets' Opening Day start.
"They're very good," Collins said of the Nationals. "They've got a good staff. Then you add a guy who throws 225 innings, won a Cy Young and a lot of games the last couple years, that's a huge upgrade. But I like our pitching a lot. We're not afraid to go head to head with them."
Anthony DiComo is a reporter for MLB.com. Follow him on Twitter @AnthonyDicomo. This story was not subject to the approval of Major League Baseball or its clubs.