Ryan believes Twins can contend in 2015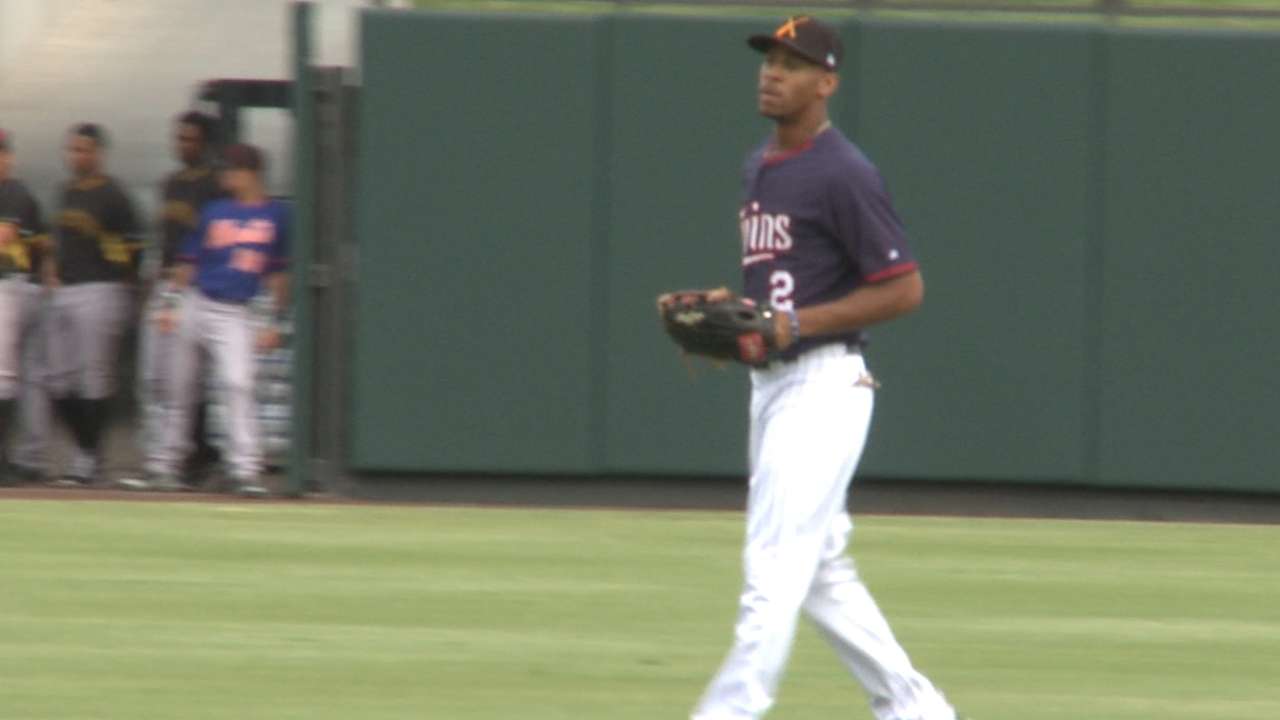 FORT MYERS, Fla. -- After four straight years with at least 92 losses, Twins general manager Terry Ryan is ready for the Twins to turn the page this season and get back to their competitive ways.
Despite the fact the Twins finished in last place in the American League Central with a 70-92 record last season, Ryan said it doesn't stop him from believing his team can contend this year.
"We've got a little more depth than we've had in recent years and a little more experience," Ryan said before the club's Grapefruit League opener against the Red Sox on Thursday. "We've got some offense, we've got some defense, we've got some speed. We've got more pitching, which is our biggest issue and has been for a while. We need to set the bar higher here. There's no sense in talking improvement. We want to get to the postseason."
Ryan pointed to the offseason acquisitions of players such as Ervin Santana, Torii Hunter and Tim Stauffer as reasons for optimism to go along with a young roster that saw several players take a step forward last year, including Brian Dozier, Danny Santana, Kennys Vargas, Oswaldo Arcia and Kyle Gibson.
"We've had four tough years here and it's got to stop," Ryan said. "We brought in some veteran guys and some leadership. We don't have that many question marks when we break camp as long as everybody stays healthy, which is good. But everybody in this organization, from the front office to the Minor Leagues to the scouting, has to step up. Four years is a long time."
Ryan added that he knows the Twins are picked by many to finish last again this season, but it doesn't stop him from setting a high goal with other top prospects such as Byron Buxton, Miguel Sano, Alex Meyer and Jose Berrios on the way.
"That's just the way I feel," Ryan said. "A lot of things have to happen for that to be a reality, I know that. Some of these guys are going to have to take their game to the next level. And we'd have to be injury-free, but even if we're not injury-free, I feel like we have enough depth to overcome some of those things."
The Twins did fare well offensively last year, finishing seventh in the Majors in runs scored and third in runs scored after the All-Star break, but they finished second to last in team ERA ahead of the Rockies. But Ryan is ready for the Twins to take that big step forward this year instead of continually talking about the future.
"Our expectations and our fan base is looking for more than just improvement, I know that," Ryan said. "We're not hindered by payroll. We're not hindered by revenue. So we have no excuses."
Rhett Bollinger is a reporter for MLB.com. Read his blog, Bollinger Beat, and follow him on Twitter @RhettBollinger. This story was not subject to the approval of Major League Baseball or its clubs.