Tonkin determined to show he can stick with Twins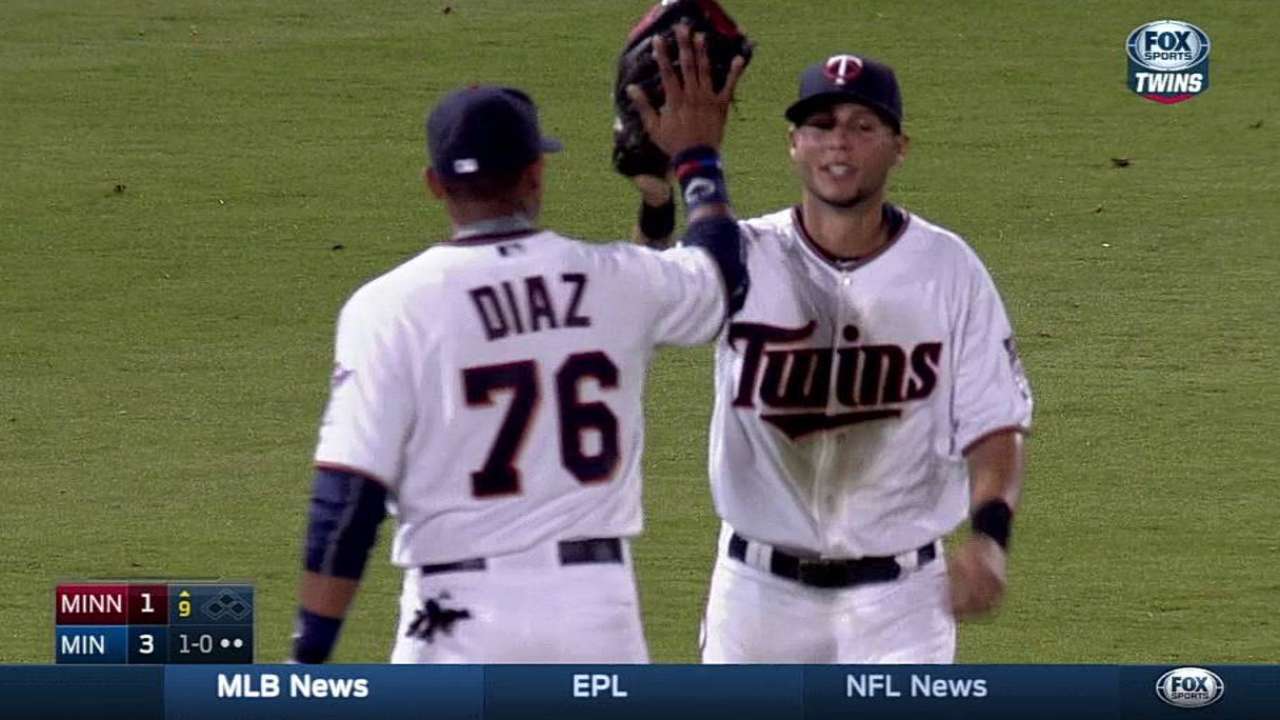 FORT MYERS, Fla. -- After spending parts of the last two seasons in the Majors, Michael Tonkin knows how important this year is for him and he's determined to show he can be a capable late-inning reliever.
Tonkin, 25, posted a 3.26 ERA with 26 strikeouts and nine walks over 30 1/3 innings with the Twins over the past two seasons, but he spent most of his time at Triple-A Rochester. The 6-foot-7 right-hander served as the closer during his time at Triple-A, registering 24 saves to go along with a 3.48 ERA and 82 strikeouts in 77 2/3 innings.
Tonkin is now trying to translate that success to the Majors, but he is facing stiff competition in the race for the final few bullpen spots along with Caleb Thielbar, Aaron Thompson, Ryan Pressly, Lester Oliveros, Stephen Pryor, A.J. Achter, J.R. Graham, Blaine Boyer and Mark Hamburger. But Tonkin is making it his goal to break camp with the Twins and stick in the Majors this time around.
"It would be huge," Tonkin said. "It's a pretty important year for me. Just the business side of it, having just one option left. It's important to show them I can be a big leaguer. I feel like I'm ready. Obviously, there's a lot to learn and things I can work on, but I feel like I can be there and stick."
Tonkin, the brother-in-law of former Twins outfielder Jason Kubel, made his Spring Training debut on Wednesday in an exhibition against the University of Minnesota, throwing two perfect innings with two strikeouts. Tonkin's fastball registered in the mid-90s, but he said the development of his slider will be crucial to his success in the Majors.
"I felt good," Tonkin said. "I felt like I threw some good sliders. For the most part, everything was good. I watched some video, and for the most part, I was hitting spots with my fastball and my sliders. It's important, because they don't want me to be a one-pitch pitcher."
Rhett Bollinger is a reporter for MLB.com. Read his blog, Bollinger Beat, and follow him on Twitter @RhettBollinger. This story was not subject to the approval of Major League Baseball or its clubs.