Lagares playing it safe with right elbow
Mets center fielder has opted not to force throws early in Spring Training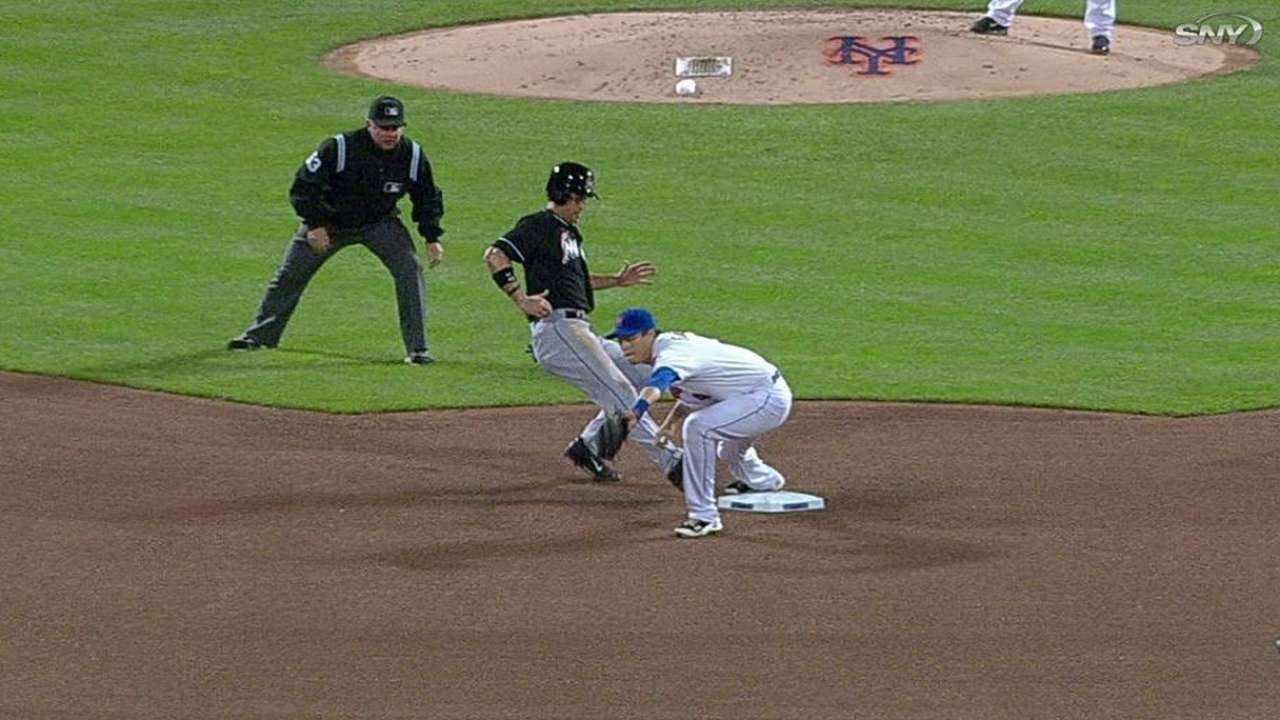 VIERA, Fla. -- In 2013, center fielder Juan Lagares set a Mets rookie record with 15 outfield assists. The following season that number fell to six, largely because opposing baserunners stopped trying to take extra bases against him. A reputation was born.
And now it may be damaged. Twice in his Grapefruit League debut against the Braves on Wednesday, Lagares had prime chances to throw out baserunners -- most notably on a shallow sacrifice fly that scored his former teammate, Eric Young Jr. Each time, Lagares refrained, not wanting to risk the health of a right elbow that he hyperextended last September.
As a result, Mets manager Terry Collins is convinced that teams will grow bolder against Lagares this season, at least until he proves his arm is back to peak shape.
"Early, they're going to test him," Collins said of Lagares, who missed the final two weeks of last season with his injury. "I don't think there's any question. Don't think that those scouts in the stands aren't watching what's going on. … He understands it. He gets it. Guys were teasing him today. He just nodded his head and said, 'Wait for the season.'"
"I feel great right now," Lagares added, noting that if it were a regular-season game, he would have tried to throw both runners out. "I feel 100 percent. I just want to take it easy -- not easy, but I don't want to throw everything I've got right now."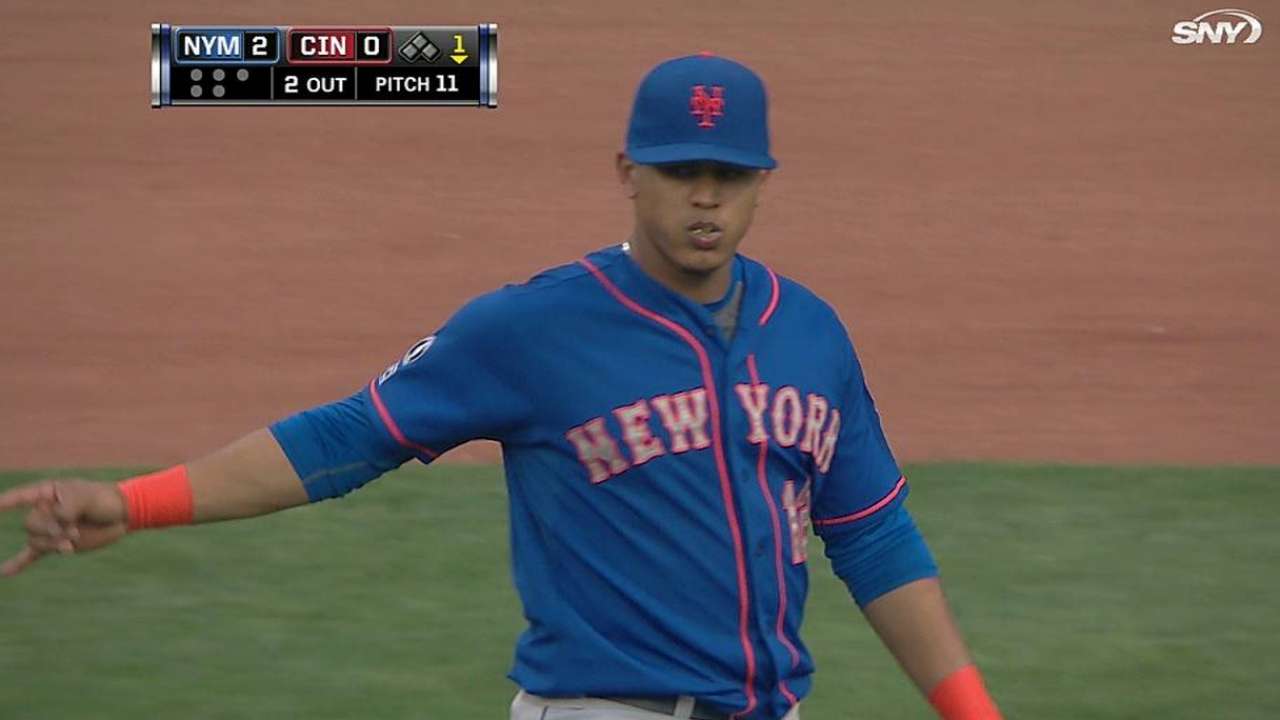 A reigning Gold Glove Award winner, Lagares has reason to protect his right arm. It rates as one of the best in the league, partially because Lagares' range is so great that he positions himself shallow for a center fielder. That, combined with his sheer arm strength, allows him to throw out runners that other outfielders couldn't.
Just not this spring.
"He did it the right way and I'm real proud of him," Collins said. "He could have sent a message to everybody -- 'Look, I'm fine.' And he was smart enough to say, 'I'll worry about it in April.'"
Anthony DiComo is a reporter for MLB.com. Follow him on Twitter @AnthonyDicomo. This story was not subject to the approval of Major League Baseball or its clubs.