Cahill, Bradley impress on mound for D-backs
Arizona gets solid performance from two rotation candidates vs. Rockies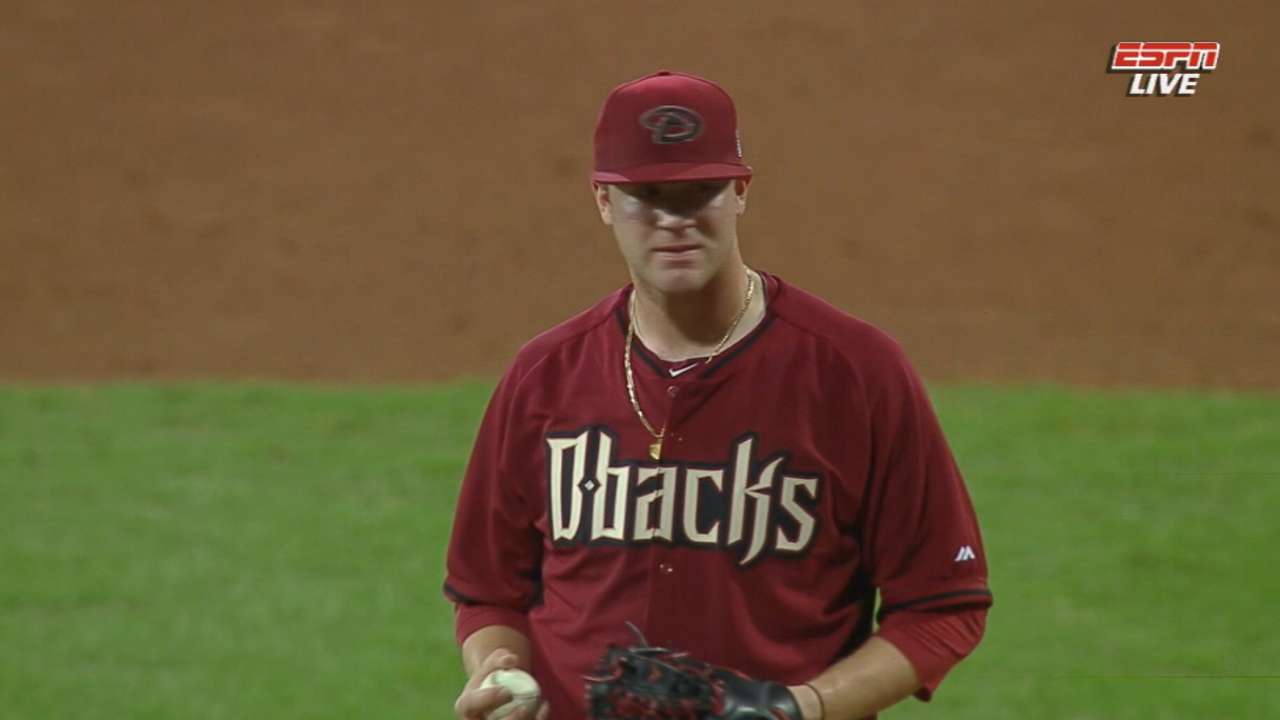 SCOTTSDALE, Ariz. -- Trevor Cahill and Archie Bradley each made a good impression Thursday afternoon in the battle for spots in the D-backs starting rotation.
Cahill debuted his new mechanics, which feature a more over-the-top delivery that is supposed to improve his command.
"You kind of still want to go back to what you're used to, but at the same time you've got to just stick with it," Cahill said. "I was able to get through it, get the nerves out of the way and go from there."
Cahill allowed two hits and a walk in his two innings of work.
"I thought the first inning was really good," D-backs manager Chip Hale said. "Both innings the ball was doing what we want it to do. The downward action is very good."
Whereas Cahill's ball used to run a lot when he threw his two-seam fastball while using a three-quarters delivery, it does not move as much side-to-side with his new delivery. It is something that will take some getting used to for him.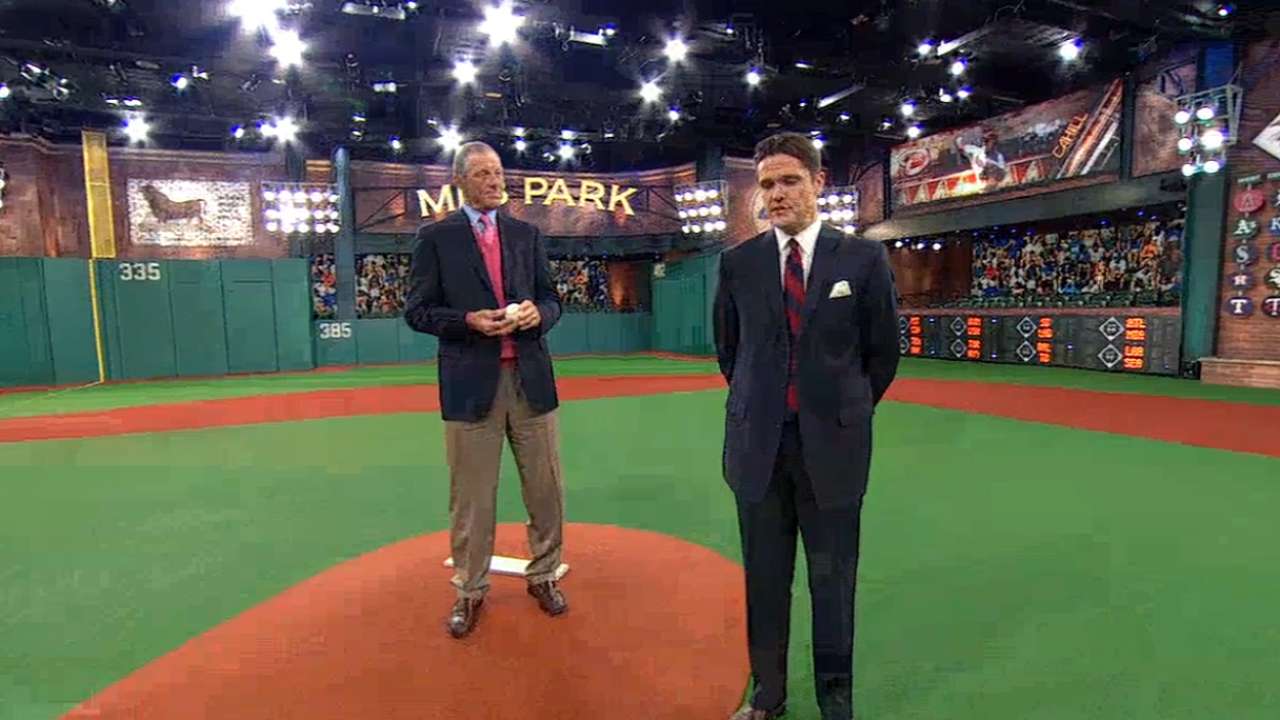 "It's just different, just what my ball does is completely different," Cahill said. "Like I was throwing a couple of fastballs away and normally I aim a little off the plate and it comes back and it just kind of just stays there and moves down a little bit. Just stuff like that. Just got to change the sights. I'll get a better idea as the games go on how they react and what the ball does. It's more figuring out when you're fatigued or in a jam how to control it and stick with it."
Bradley, meanwhile, has looked more relaxed this spring. The team's top prospect according to MLB.com, he failed to win a rotation spot last spring and struggled during his time in the Minor Leagues.
Hale said coaches in the dugout that had worked with Bradley when he first was drafted said he looked more like that pitcher and not the one that struggled last year.
"Archie was really impressive," Hale said. "He went out there with a really good tempo, worked quick and was really aggressive and looked confident. His mound presence was fantastic. It looked like he was throwing the ball hard with some good movement on it. He knows that he was trying to be too perfect [last year] and we've told him to go out there and let that ball go and be Archie Bradley."
Bradley allowed one hit and struck out three over two innings.
"The first one is always a little nerve-wracking, anxious ... excited to get going," Bradley said. "Just felt good to get it out of the way. It's always good to get it started that way and I felt really good and comfortable out there so hopefully I can just keep that going."
Steve Gilbert is a reporter for MLB.com. Read his blog, Inside the D-backs, and follow him on Twitter @SteveGilbertMLB. This story was not subject to the approval of Major League Baseball or its clubs.