Buchholz has T-shirts made for starting rotation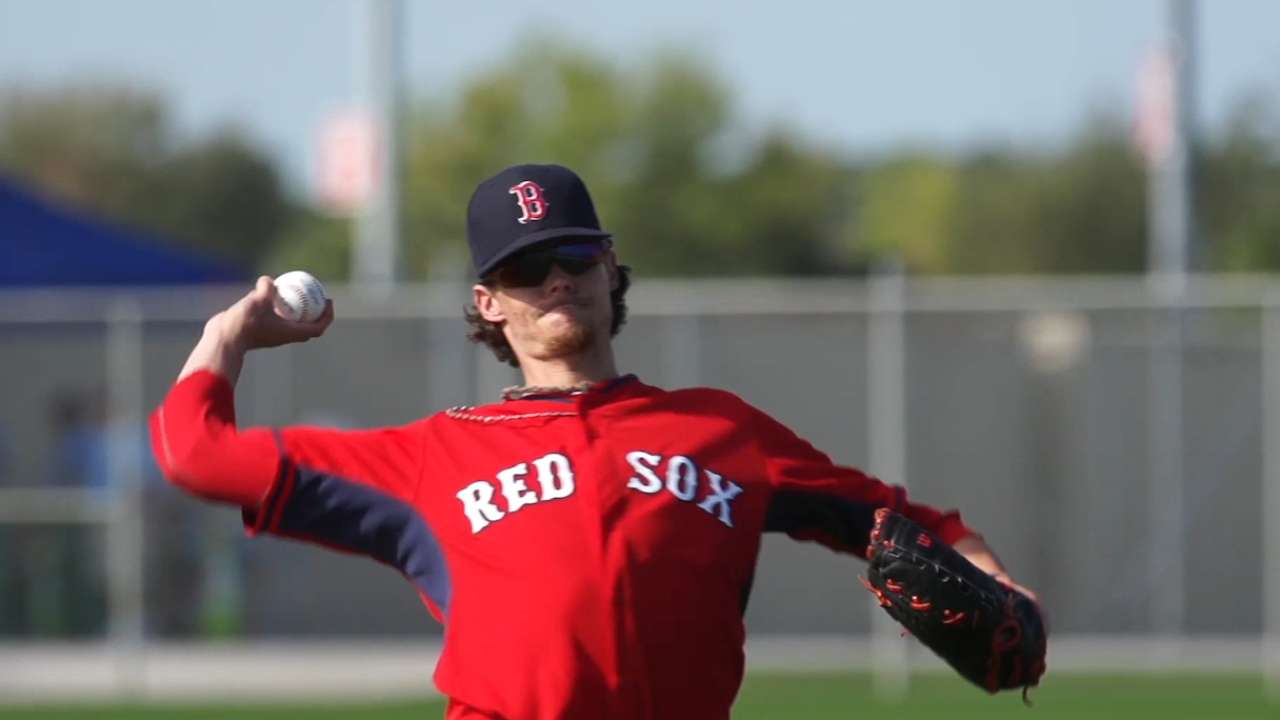 FORT MYERS, Fla. -- For weeks now, Red Sox manager John Farrell has deflected questions about a perceived lack of a No. 1 starter by saying he believes the ace is whoever takes the ball that night. Clay Buchholz not only carries that same belief, but had it expressed with T-shirts that he made for all five pitchers in the starting rotation.
Buchholz, Rick Porcello, Justin Masterson, Wade Miley and Joe Kelly all had their new shirts in the clubhouse on Thursday afternoon.
On the front of the light blue shirts, the caption said, "He's the Ace," and it had the caricature of a pitcher underneath the message. The back of the shirt had the individual pitcher's last name and number.
There is a separate shirt each pitcher will wear on the night he is pitching that says, "I'm the Ace." Kelly, who started Boston's Grapefruit League opener on Thursday night against the Twins, wore that shirt.
Buchholz, the longest-tenured pitcher on the team, spoke about why he decided to have the shirts made.
"I'm just trying to keep the guys loose," Buchholz said. "Obviously, with the comments surrounding our staff and what we've got going on, it's always been based on, 'All right, you've got a bunch of [No.] 3, 4 and 5 guys but you don't have a 1-2 guy.' It shows the guys that there's no pressure on anybody -- just to go out and pitch."
Farrell had no problem with the new fashion statement from his starting pitchers.
"I've been made aware of it and I saw the prototype today," said Farrell. "So maybe it's a way that there's some motivation or some positive direction taken from reminders that are seemingly provided daily."
Ian Browne is a reporter for MLB.com. Read his blog, Brownie Points, and follow him on Twitter @IanMBrowne. This story was not subject to the approval of Major League Baseball or its clubs.