Phillies looking for bounce-back year from Brown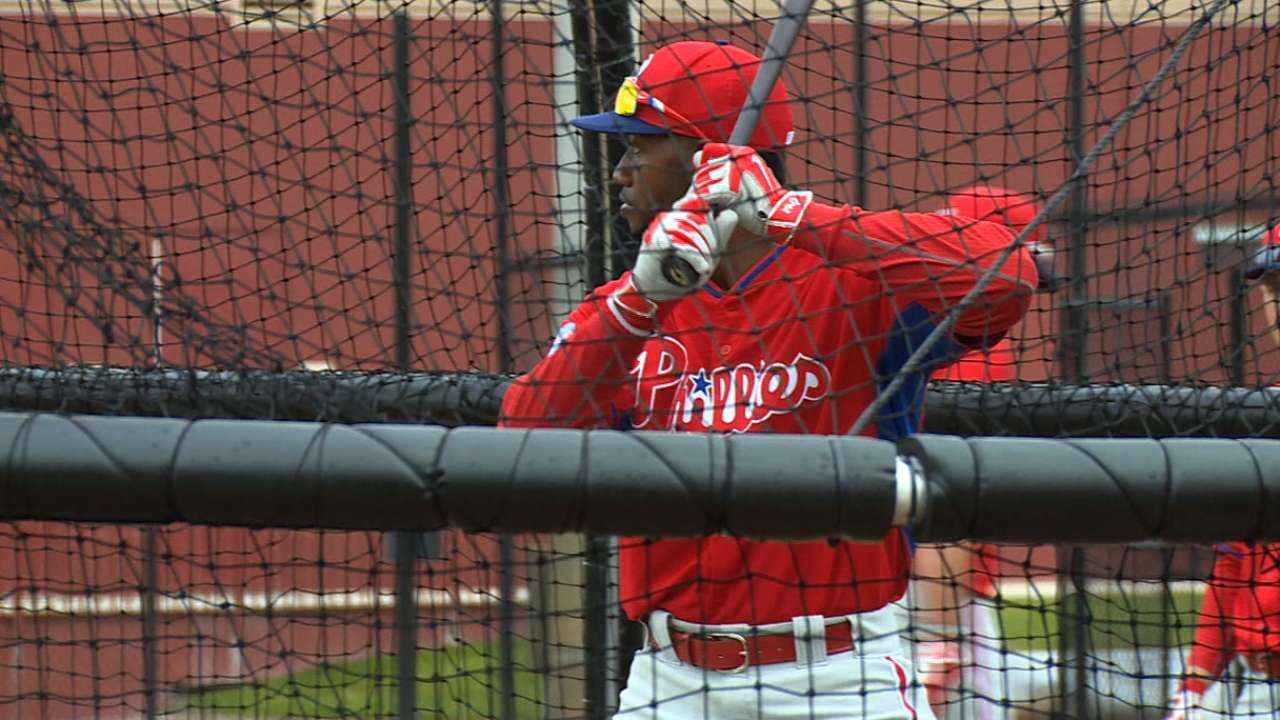 KISSIMMEE, Fla. -- During their organizational meetings last fall, one of the strongest supporters of outfielder Domonic Brown was Pat Gillick.
"One thing about Domonic is he did hit 20-some home runs one year. He has done it," the club president said before Thursday's 6-3 Grapefruit League loss to the Astros at Osceola County Stadium. "I don't know if he's going to do it again, but he's one guy who has shown offensively that he's capable of it.
"We want him to succeed, and if he's going to succeed, we want him to succeed here."
The 27-year-old Brown then went 2-for-5 with a double and an RBI in the game.
"He had four good at-bats, hit two to the warning track," said manager Ryne Sandberg.
In 2013, Brown hit 27 homers with an .818 OPS and made the National League All-Star team. Last season, he hit 10 homers with a .634 OPS.
"He didn't have a good year offensively [in 2014]," Gillick said. "But personally, I don't see any physical change in him."
• The Phillies have added right-handers Mike Nesseth and Seth Rosin to Major League camp as non-roster invitees. The club now has 60 players in camp, 30 of whom are pitchers.
• Alex Monchak turned 98 on Thursday. He's the oldest living Phillies alumni after playing in 19 games at second base and shortstop in 1940. He's also the third-oldest former Major Leaguer.
Paul Hagen is a reporter for MLB.com. This story was not subject to the approval of Major League Baseball or its clubs.