MLB.com Columnist
Richard Justice
Nationals' wealth of arms could be key to October success
Washington opens season with six proven starting pitchers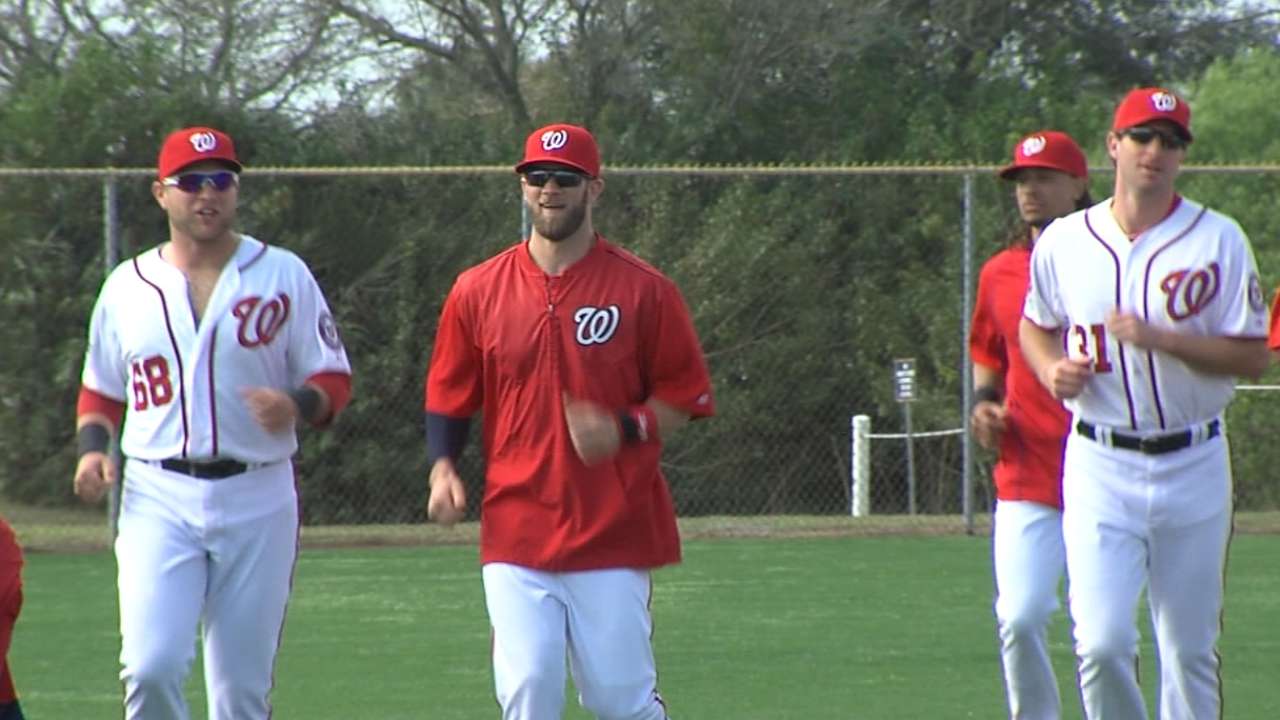 VIERA, Fla. -- Max Scherzer got the ball first. His manager, Matt Williams, cautioned against reading too much into it. After all, the Washington Nationals have potential No. 1 starters here, there and everywhere. As problems go, it's the kind every manager would love to have.
So rather than sweating the small stuff, let's sit back and enjoy what could be an amazing little ride.
"The message is that this organization is going for something big," said Gio Gonzalez, one of Washington's six -- yes, count 'em six -- proven starting pitchers.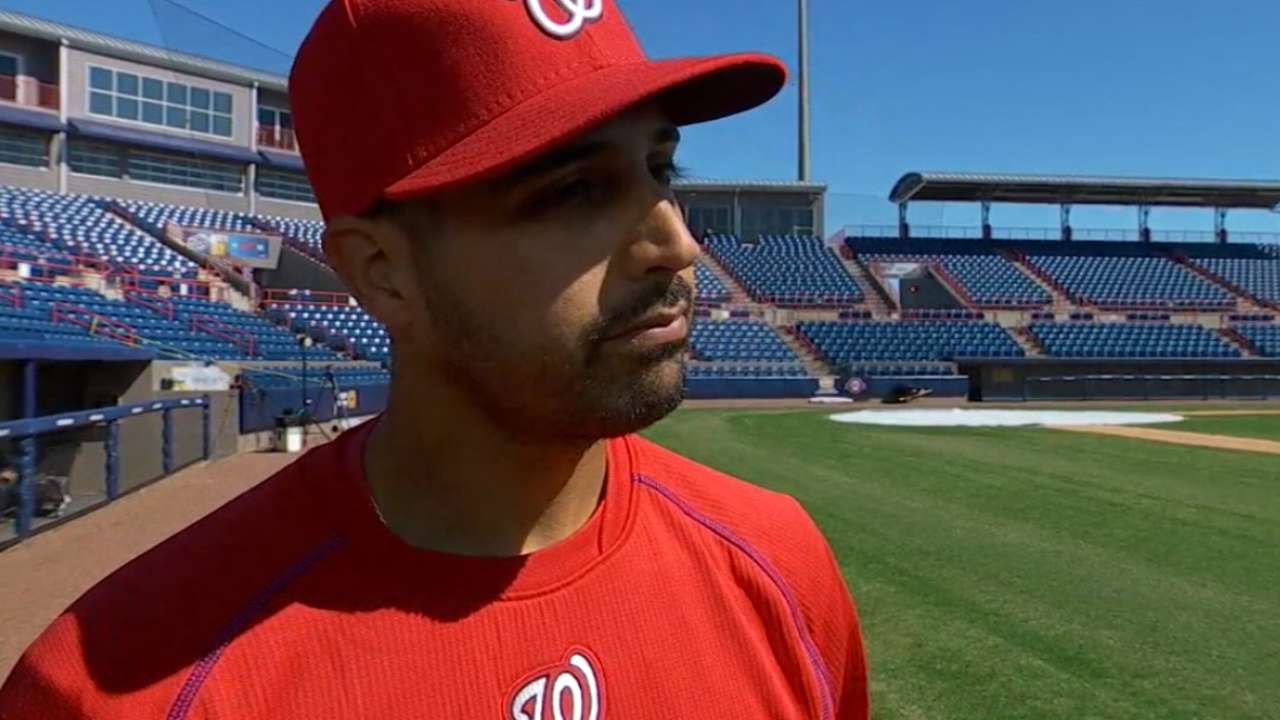 Over the past three seasons, the Nationals have won more regular-season games than any team in baseball. But in two trips to the postseason, they've been unable to get past the National League Division Series.
Baseball players who've been there will tell you that October baseball is way different than June or July baseball.
"Totally different," Nats first baseman Ryan Zimmerman said. "Being able to get to the playoffs gives you respect for teams like the Giants or the Yankees, or even the Patriots and other teams that consistently win championships or get to the championship game. You realize how hard it is to do that on a yearly basis."
In 10 years, Zimmerman has been one of the cornerstones of a franchise that has been transformed from a consistent loser to a huge winner. Playing deeper in October is what 2015 is about.
When Nationals president of baseball operations Mike Rizzo looked at his club after last season, he made an interesting decision. His 2014 starting rotation led the Major Leagues in ERA (3.04) and had three guys pitch at least 198 2/3 innings.
And Rizzo decided to make it better. To a group that already had Stephen Strasburg, Jordan Zimmermann, Doug Fister, Tanner Roark and Gonzalez, he plucked Scherzer from the free-agent marketplace for $210 million over seven years.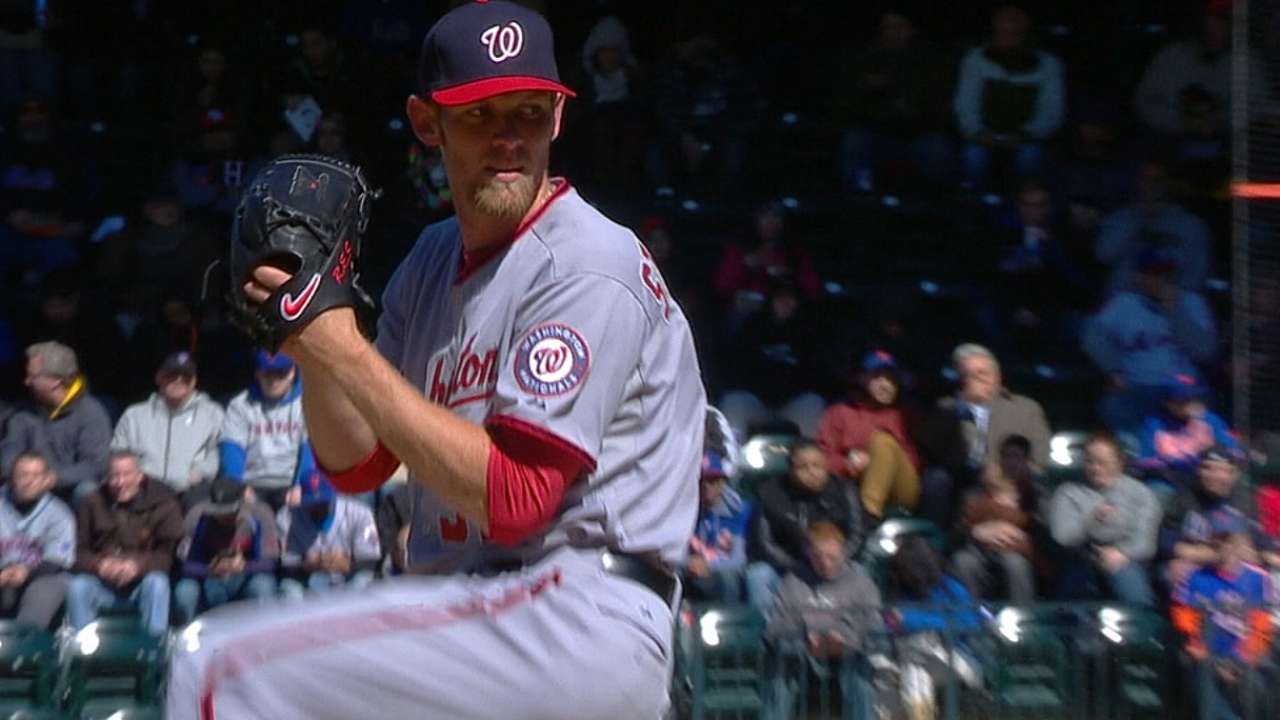 With Scherzer on board, the Nats have five of baseball's top 26 starting pitchers in terms of ERA. Innings? Four of the top 39. Strikeouts? Four of the top 42, including two of the top five (Scherzer and Strasburg).
If at first you don't succeed, hammer 'em with more starting pitching. These Nationals are so good that Roark, who won 15 games and had a 2.85 ERA in 2014, may open the season as a long reliever.
"It's a bummer that someone has to go to the bullpen," Zimmermann said, "but I'm excited. It's going to be a fun year if we all do what we're supposed to do."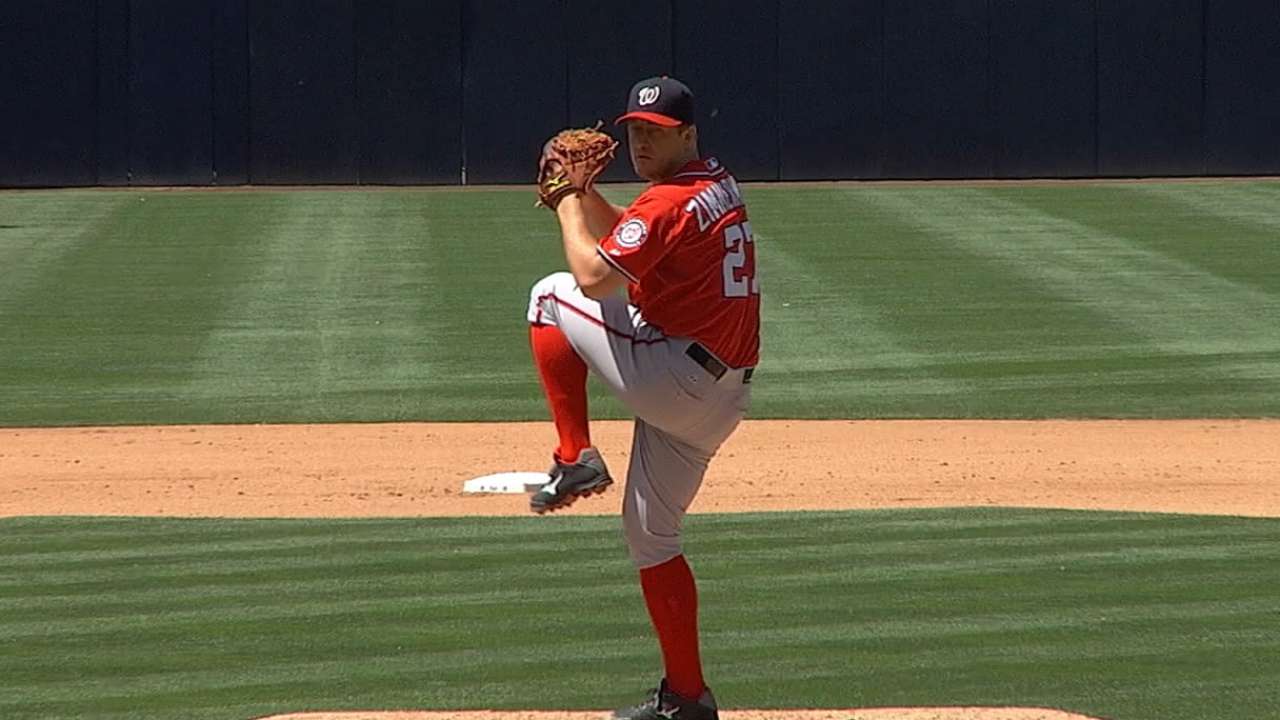 Scherzer's debut with his new team was about as routine as can be. In two innings against the Mets on Thursday evening, he allowed two hits, including a John Mayberry Jr. home run, and struck out two.
"It's good to get out there," Scherzer said. "You've been working hard for the past several months. It's nice to get on the mound and pitch to a batter."
As for fitting in, Scherzer said it couldn't have gone smoother.
"It's not been hard at all," he said. "They have a great clubhouse. It's fun to come to the park and watch these guys pitch, because they're so talented."
Rizzo signed Scherzer with an eye on the future since Fister and Zimmermann are in their walk years. Their status has led to speculation that Rizzo might trade one of them to open up a spot for Roark.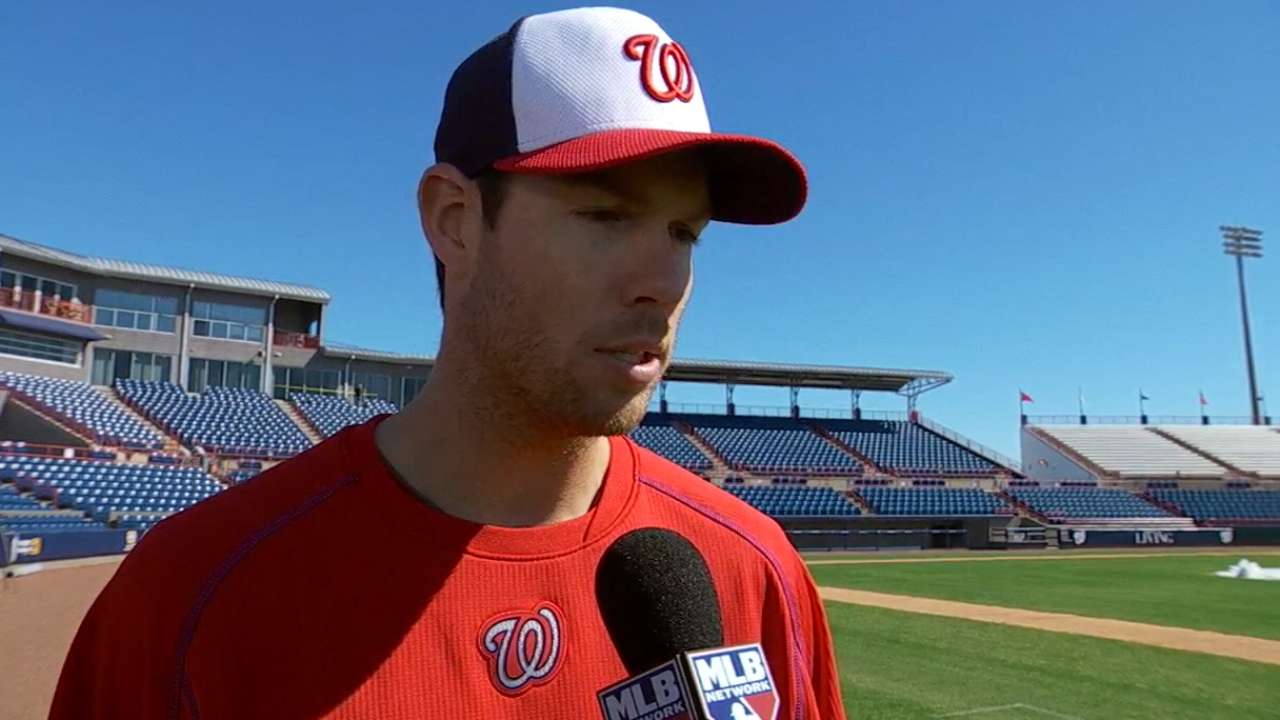 And Rizzo is clearly willing to listen if someone overwhelms him. On the other hand, having been disappointed in October 2012 and '14, the idea of a super rotation is also appealing.
"To be part of this is something special," Fister said. "We've got a lot of work to do, but the potential is there. We've just got to go out there and play."
In these early days, Williams has been paying attention to the interaction among the six starters.
"I know from being around them, they talk amongst each other a lot, which is great," he said.
Williams has heard them talking about how to pitch to certain hitters, but there's something even more important at work.
"They enjoy each other's company," he said. "They razz each other quite a bit. That builds camaraderie, that builds chemistry, all the intangibles you want to see."
Great rotations feed off one another in terms of preparation, pitch selection and competitive fire.
"We do learn from each other," Fister said. "We do push each other. But we definitely are feeding off one another."
For the third straight season, the Nationals will begin the season widely considered one of the three best teams in baseball, if not the best team. Best of all, they've played enough October ball to begin to understand just how different it is.
"Yeah, the experience is there," Zimmermann said. "Now we just have to play our best ball at the end of the year."
Richard Justice is a columnist for MLB.com. Read his blog, Justice4U. This story was not subject to the approval of Major League Baseball or its clubs.