Kershaw: Spring debut was 'good first day'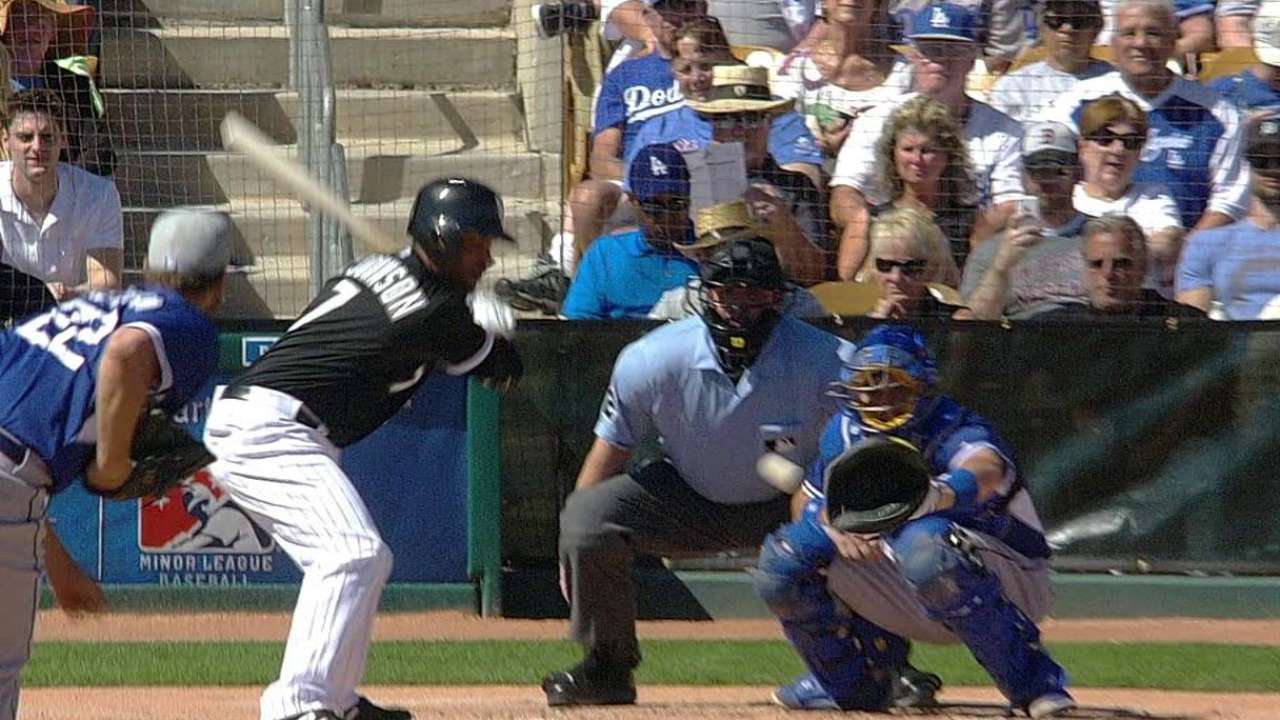 GLENDALE, Ariz. -- Clayton Kershaw is fine. His 2015 debut looked a lot like his 2014 National League Most Valuable Player/Cy Young Award-winning season. Starting against the unfortunate Chicago White Sox on Thursday, Kershaw pitched two perfect innings in the 6-1 win. He struck out three without allowing a ball hit out of the infield.
Kershaw needed only 20 pitches and then went to the bullpen to get more work in before sounding pretty pleased, which he almost never does, even when he pitches well.
"I felt good. For the first [start], it was good to get out there and make sure you feel good physically," said Kershaw, who threw 16 strikes and only four balls. "I made adjustments when I needed to. Overall, it was a good first day."
Hard to imagine needing to make adjustments after this kind of outing, but Kershaw didn't like a couple sliders he threw in the first inning and came back with better ones in the second inning. His fastball was clocked as high as 94 mph.
This has been a "normal" Spring Training for the Dodgers compared to last year, when the routine was accelerated by the opening series in Australia. Kershaw allowed three runs in two innings to Arizona in his first Spring Training start last year, won the season opener in Sydney, but also suffered a strained Teres major injury that sidelined him nearly six weeks.
"There was a sense of urgency to work toward a certain date and make sure you got there," catcher A.J. Ellis said of last spring's schedule. "The urgency isn't there, because we're working for April instead of being rushed."
Ken Gurnick is a reporter for MLB.com. This story was not subject to the approval of Major League Baseball or its clubs.