Myers set on proving doubters wrong in center field
Black says first start at position 'all good'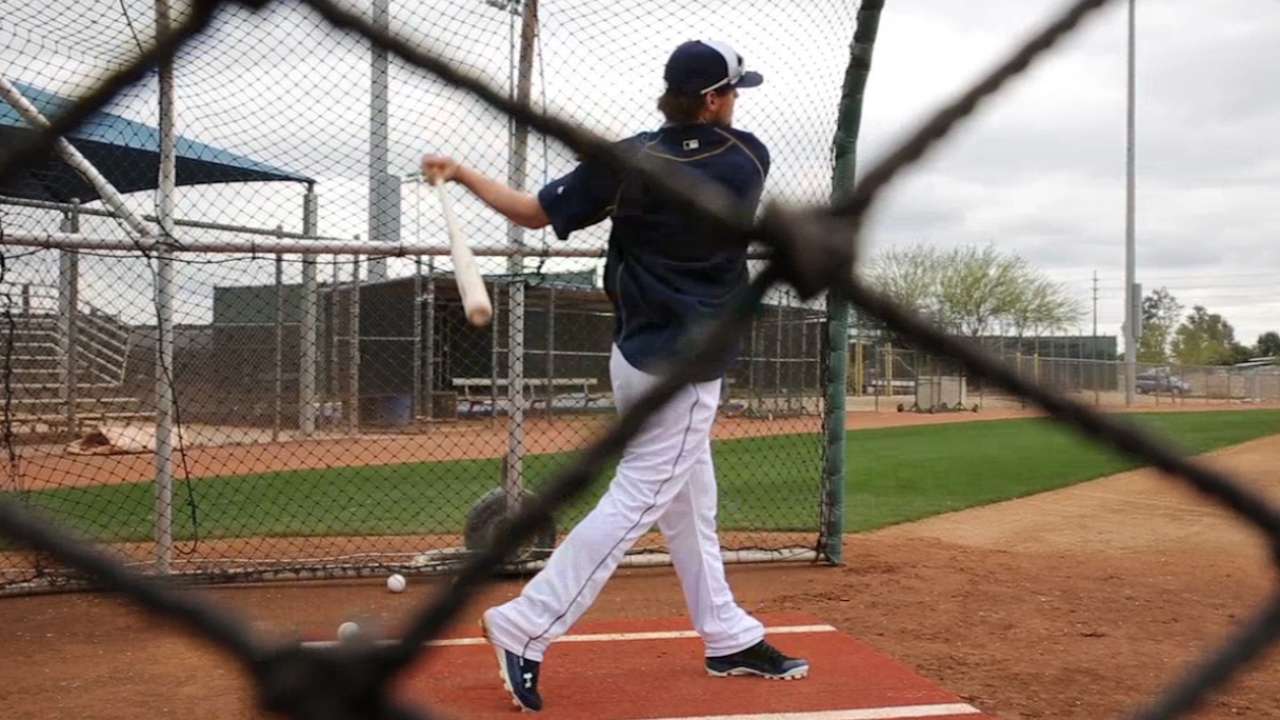 PEORIA, Ariz. -- Wil Myers got his first start in center field on Thursday, a sun-kissed afternoon in Peoria, which presented no problems and even fewer challenges for the new Padres' outfielder.
Myers went 1-for-3 with a walk, caught a fly ball in the second inning and nearly made a nice diving grab of a Mike Zunino soft liner into shallow right field in the fifth inning, as the ball skipped off the end of his glove after a long run and diving attempt. He played six innings in the field.
Still, Myers knows his performance against the Mariners, and others this spring, probably won't silence critics who don't think he can handle the position, or the vast outfields the National League West has to offer.
Myers, however, thinks otherwise.
"Going into this year, I have a lot of doubters out there. I not only want to prove them wrong but prove to myself that I can play a good center field," Myers said.
"I've played a lot there in the Minor Leagues. And hearing everyone say, 'I don't think he can play center field,' is going to motivate me to play a great center field."
Myers, who has spent nearly his entire professional career in right field, where he is considered to be a league-average defender, will get the first crack at winning the center field job with the Padres, though teammate Cameron Maybin said last month that he intends to win the job.
He's not a stranger to the position, having played it nine times over the last two seasons in the big leagues and 100 times in the Minor Leagues.
"It's my favorite position to play. I think I've always played that position well," Myers said.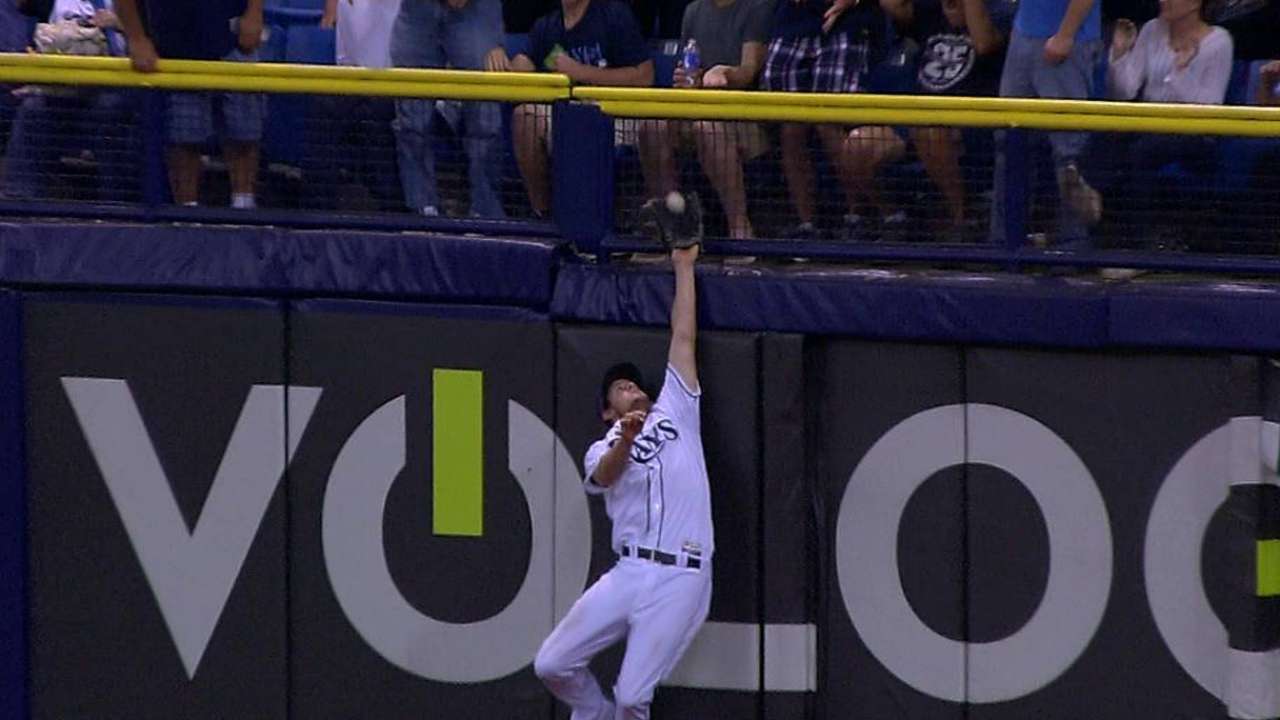 The Padres are counting on Myers' athleticism and favorable scouting reports from 2012, the year that he appeared in 67 games at the position in Triple-A while in the Royals' system.
Padres manager Bud Black said the early returns have been good.
"He's looking good, good angles, good routes, good hands, athletic," Black said. "His speed is fine. His strides look good tracking fly balls. He's an athletic guy. From what we've seen so far [it's been] all good."
Myers has worked closely with bench coach Dave Roberts and first base coach Jose Valentin, who both work with the outfielders on a variety of drills in camp, including use of the team's "FungoMan" the automated machine used to shoot balls to outfielders at different distances, speeds and spin rates.
"He [Roberts] has shown me a few things that have really helped. We've done some drills, taken some drills off the 'FungoMan,' but there's nothing that gets you better prepared than playing in games," Myers said. "… I'm excited to get out there and work on some of the things Doc has taught me."
Corey Brock is a reporter for MLB.com. Keep track of @FollowThePadres on Twitter. This story was not subject to the approval of Major League Baseball or its clubs.