Appel notches win, makes most of first opportunity
Former No. 1 Draft pick aims to improve this spring, reach Houston in 2015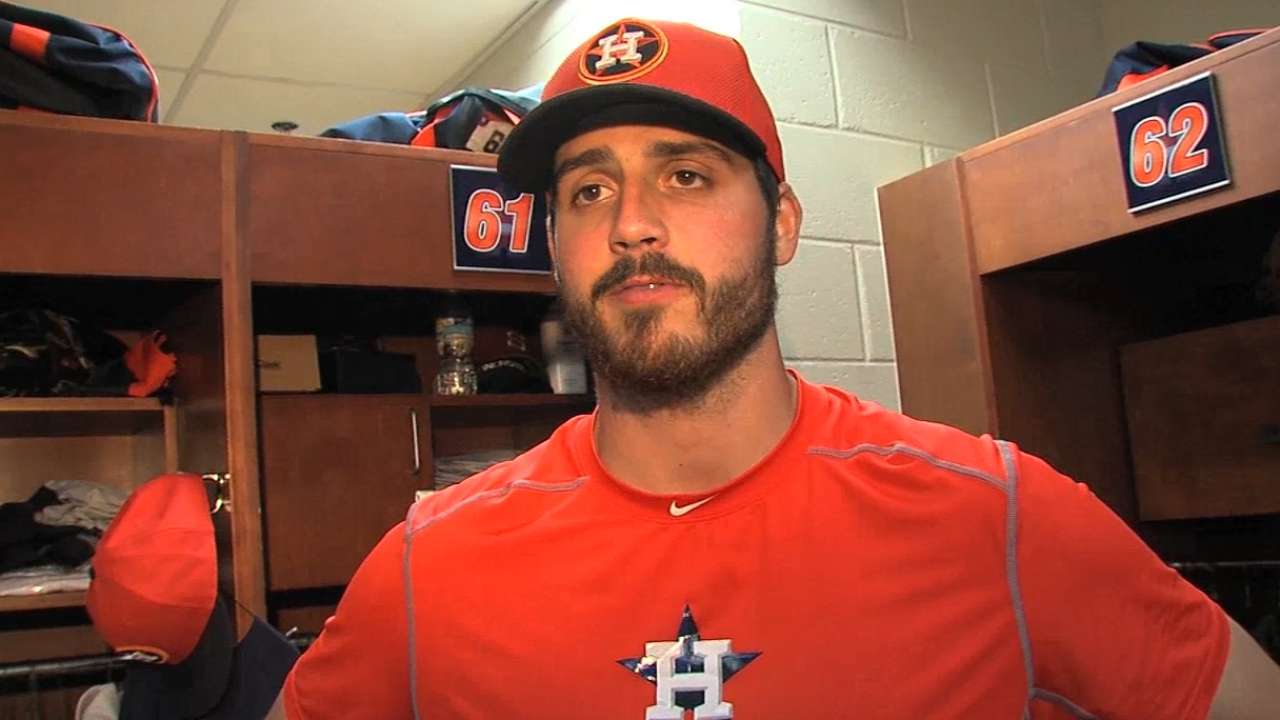 KISSIMMEE, Fla. -- It was only two innings during a Grapefruit League game in early March, but for Mark Appel, it was another step towards Houston.
Appel, the former No. 1 overall Draft pick who missed nearly all of last spring after undergoing an appendectomy, made his first Grapefruit League appearance on Thursday afternoon at Osceola County Stadium. He gave up one run on three hits and struck out two to get the 6-3 win over the Phillies.
It was Appel's first game action since last fall, when he pitched for the Salt River Rafters in the Arizona Fall League. Appel is a long shot to make the club out of spring camp, but he could reach Minute Maid Park sometime this year.
"It's two innings in Spring Training, so I'm going to need innings if I want to show why I deserve to be here and hopefully have a shot at being in Houston at some point this season," Appel said. "In that sense, it's very significant. I don't take any of it for granted, just very blessed to be here."
Appel's success in Arizona -- he went 1-0 with a 2.61 ERA in 31 innings -- gave him confidence going into the offseason. Last year was full of ups and downs for Appel, who admits he has a better understanding of the situation he's in more than he did a year ago.
"I'm just here to have fun, to work hard, play with passion and hopefully show what I'm worth," Appel said.
Results don't matter much at this point, but the thoughtful Appel doesn't want to let any opportunity go to waste. That's why he took some time following Thursday's outing to reflect on some of the things he could have done better.
"I think sometimes base hits will give you information, just like swing-and-misses will give you information," Appel said. "A runner on second with one out with a 3-1 count, there's no need to throw a fastball right down the middle for an RBI double [like he did in the fourth inning to Cody Asche]. Walking him in that situation is not a bad thing. It doesn't hurt anything. It's the first time I've faced batters in three or four months, so I'm just kind of getting my feet wet."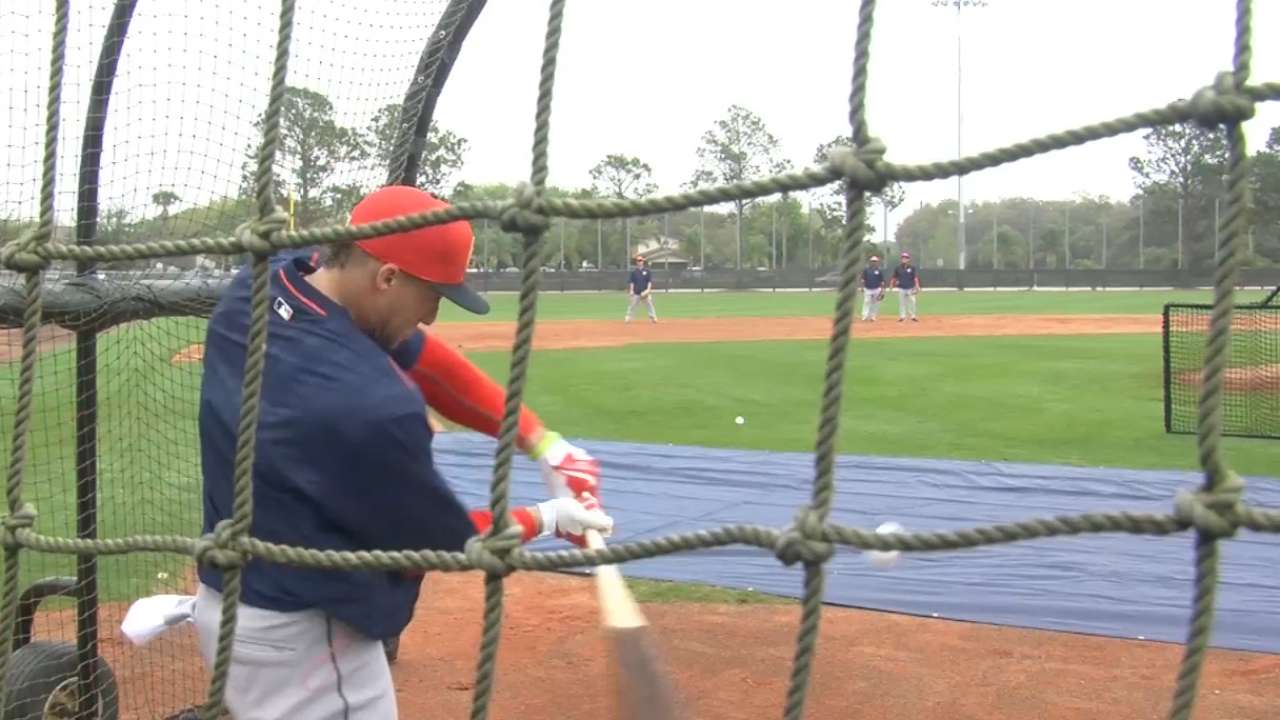 Appel and fellow No. 1 pick Carlos Correa are blending in more than they did last year when they were both in camp for the first time. There are now a handful of veterans around them, as well as up-and-coming Major Leaguers in Jose Altuve, Dallas Keuchel and George Springer to absorb much of the limelight.
"The spotlight is something that Carlos and I are going to have to deal with our whole careers," Appel said. "We understand it. Last year was our first Spring Training, and the thing that was difficult for me last year was I was hurt and I couldn't do anything. It was pretty frustrating.
"Now I'm healthy. I don't want anybody to look at me any different just because of my Draft status. I'm here to work just like everybody else. I'm here to compete for a spot on the 25-man roster. I'm here to help the Astros win games, go to the playoffs, win the World Series. In that sense, we're all at the same level."
Brian McTaggart is a reporter for MLB.com and writes an MLBlog, Tag's Lines. Follow @brianmctaggart on Twitter. This story was not subject to the approval of Major League Baseball or its clubs.