Vogelsong happy with mechanics in spring debut
Giants right-hander cites mental focus as area for improvement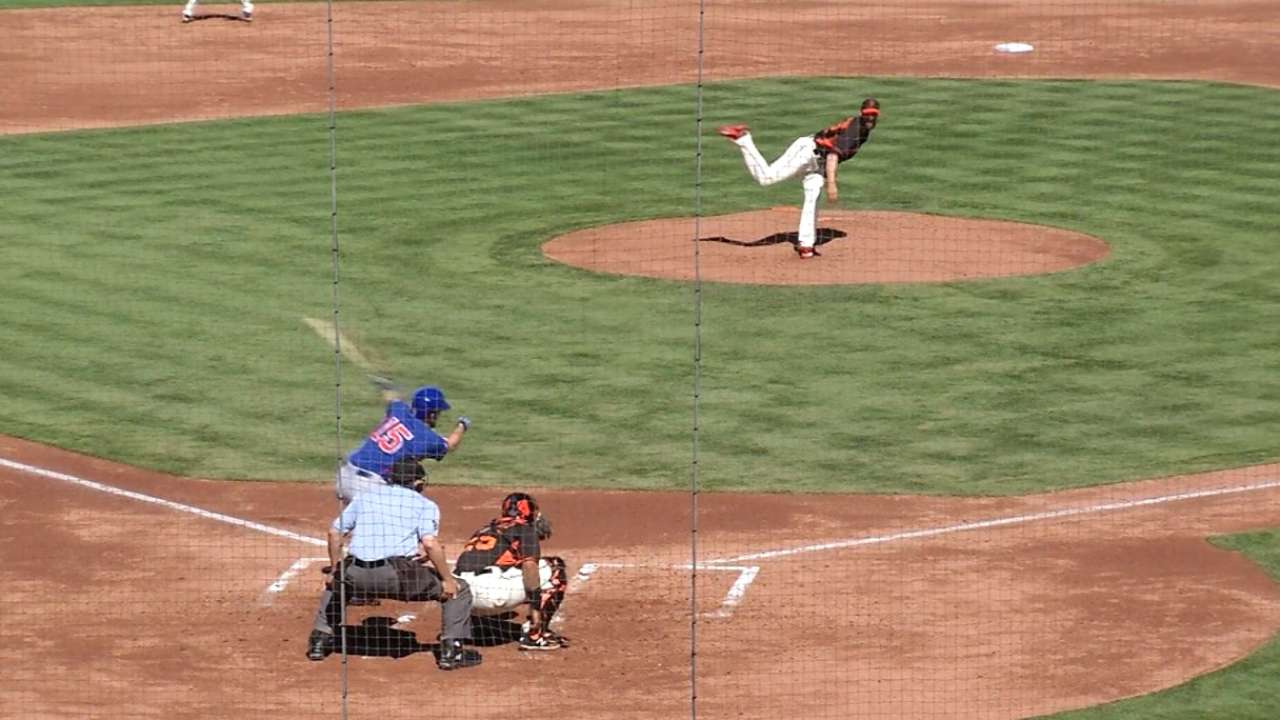 SCOTTSDALE, Ariz. -- Ryan Vogelsong admittedly wasn't as dialed in as he could have been, but as far as Spring Training debuts go, the Giants right-hander was pleased with his performance.
"All of my pitches are close to being where I want them already, so from that standpoint it was good," Vogelsong said. "Just [need to] work on the mental side a little bit."
After retiring the side in order in the first, Vogelsong struggled a bit in the second.
Vogelsong walked one and gave up a pair of hits to load the bases and then Cubs prospect Kyle Schwarber hit a grand slam to right field to give the Cubs a 4-0 lead.
"I just lost my focus a little bit, just got in the stretch and started rushing a little bit, just never slowed myself down," Vogelsong said of the rough second inning.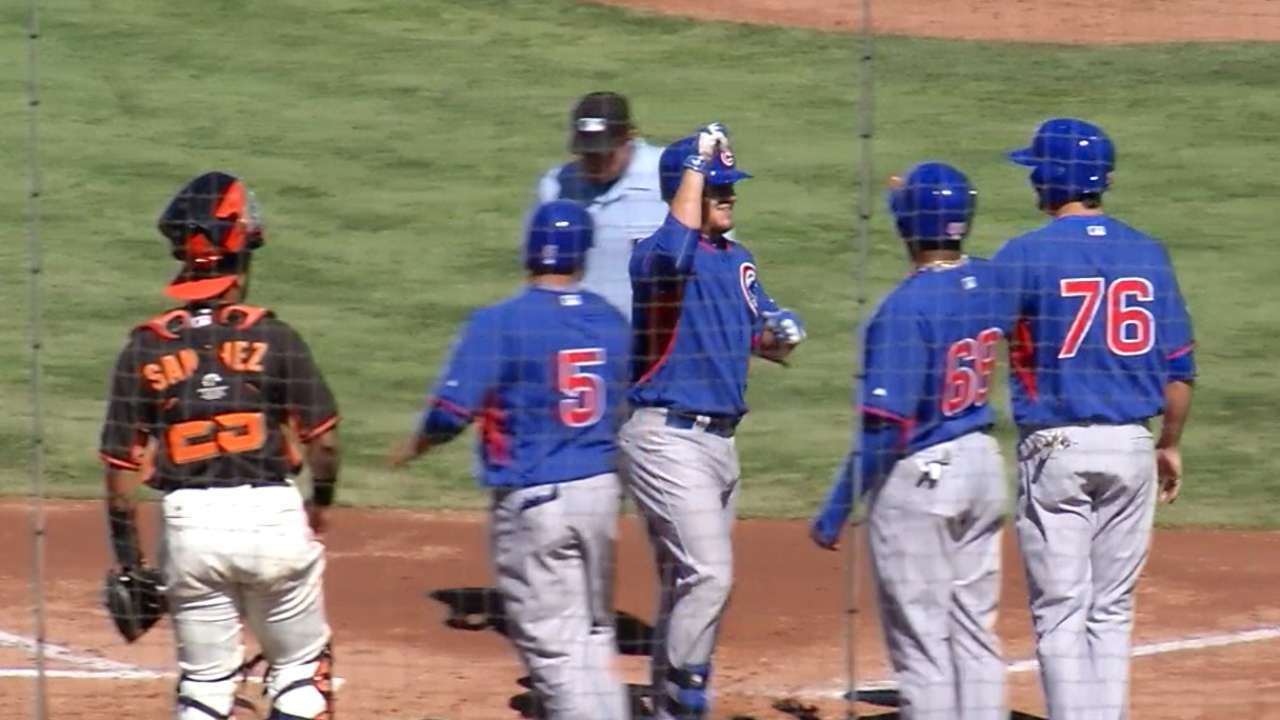 Vogelsong finished the game after two innings. He allowed four runs on three hits, striking out one and walking one.
"The ball is down, it's moving around pretty much how I want [it] to," Vogelsong said. "You don't ever want to give up a home run or a grand slam or anything, but I'll take it for the first day."
William Boor is a reporter for MLB.com. Follow him on Twitter at @wboor. This story was not subject to the approval of Major League Baseball or its clubs.