Bethancourt shows off arm when Gold Glovers are present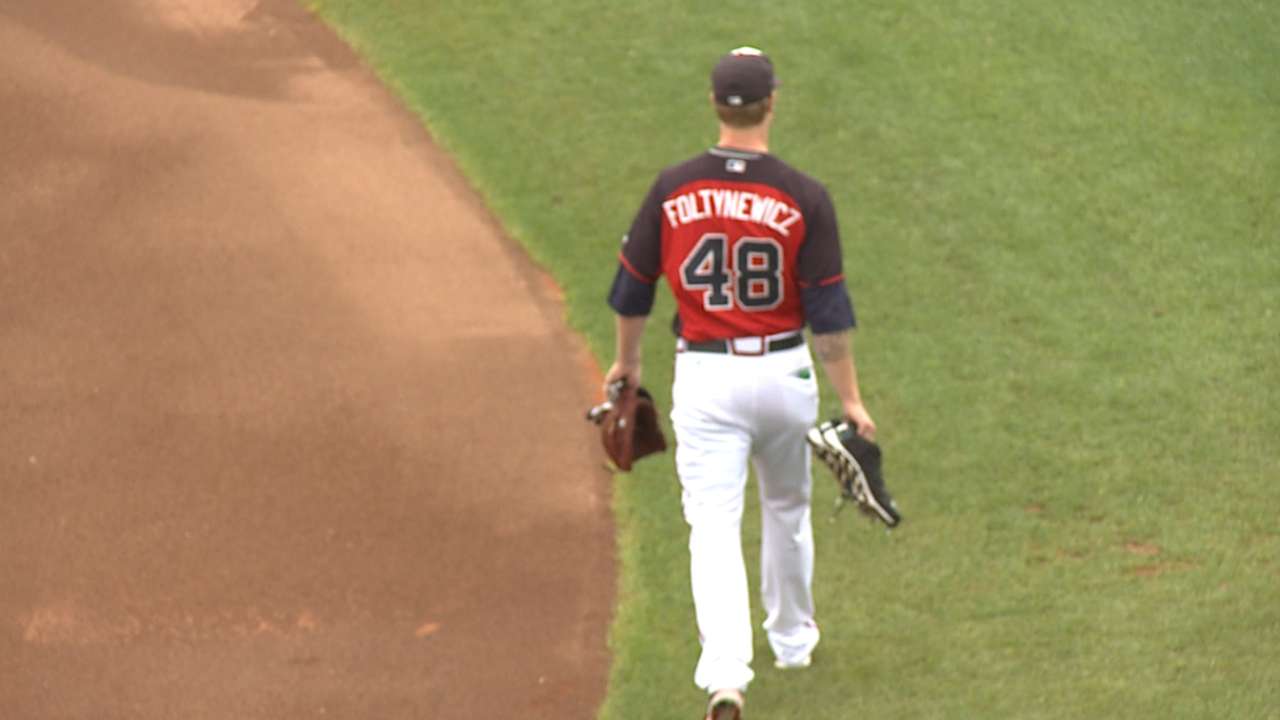 LAKELAND, Fla. -- Braves rookie Christian Bethancourt seems to know when a former Gold Glove catcher is serving as a manager in the opposing dugout.
Bethancourt showed off his arm with the strong, accurate throw he made to prevent Hernan Perez from stealing second base during the fourth inning of Thursday afternoon's 6-4 win over the Tigers, who are managed by former catcher Brad Ausmus, a three-time Gold Glover.
A National League scout in attendance recorded Bethancourt's pop time at 1.95 seconds. This might not have been quite as impressive as the 1.75 pop time that led former Gold Glove catcher and current Cardinals manager Mike Matheny to praise Bethancourt after a 2012 Spring Training game.
But this latest pinpoint, laser throw certainly provided the reminder of why Bethancourt has long been considered a special prospect.
"He turned that ball around pretty good," Braves manager Fredi Gonzalez said. "That guy had a great jump. He has that type of ability to stop the running game cold. Nobody will attempt [to steal] against a guy with that kind of ability and arm strength."
Mark Bowman is a reporter for MLB.com. This story was not subject to the approval of Major League Baseball or its clubs.