Maddon sees 'another level' for Jackson
Cubs skipper believes right-hander can be much better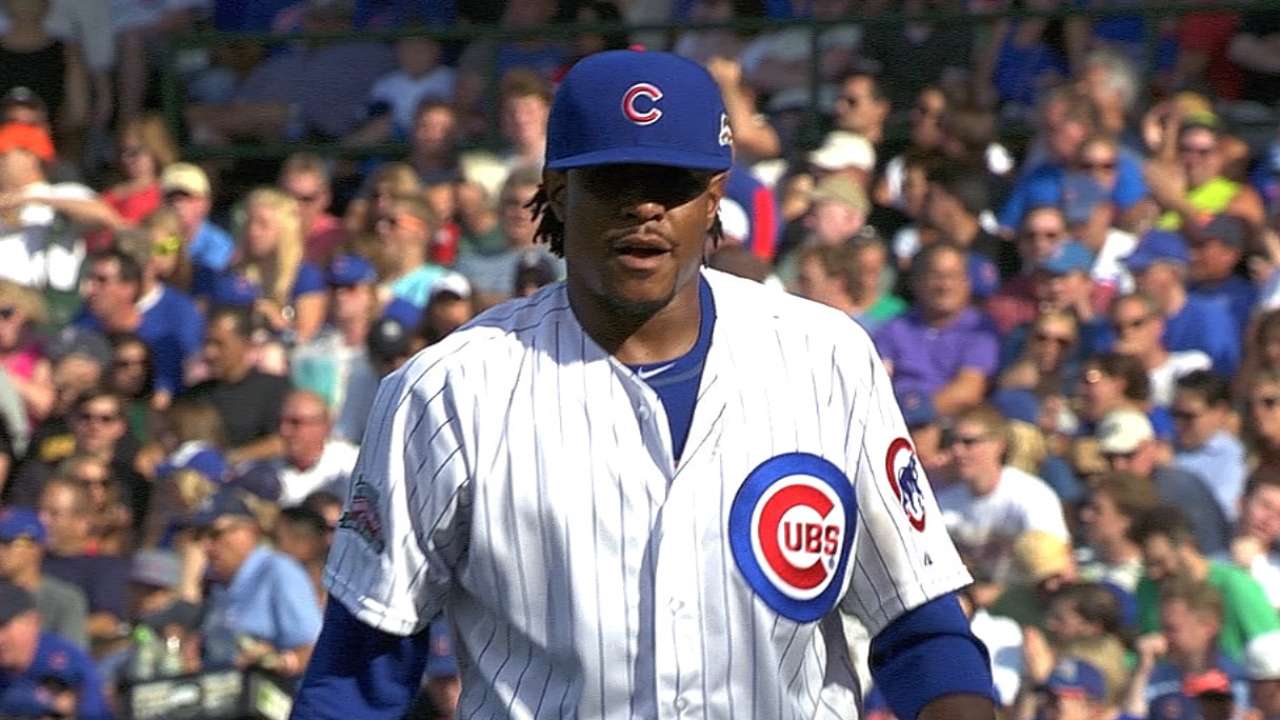 MESA, Ariz. -- Joe Maddon has managed Edwin Jackson before. He likes the fact the right-hander is a good athlete. But Maddon also recognizes that Jackson has yet to get on track, especially with the Cubs.
Jackson, 31, will make his first Cactus League start Monday against the Padres and he finds himself battling for a spot in Chicago's rotation.
"It's rare that a guy who's 30 years old can still have the label of 'potential' attached to his abilities," Maddon said Thursday. "You'd think he's arrived at that point. It's not all arrived with him yet. That's really interesting with a guy like him. There is room for improvement and he knows that.
"The difference is he understands the Major League way or life or methods or how to get better than he did a couple years ago."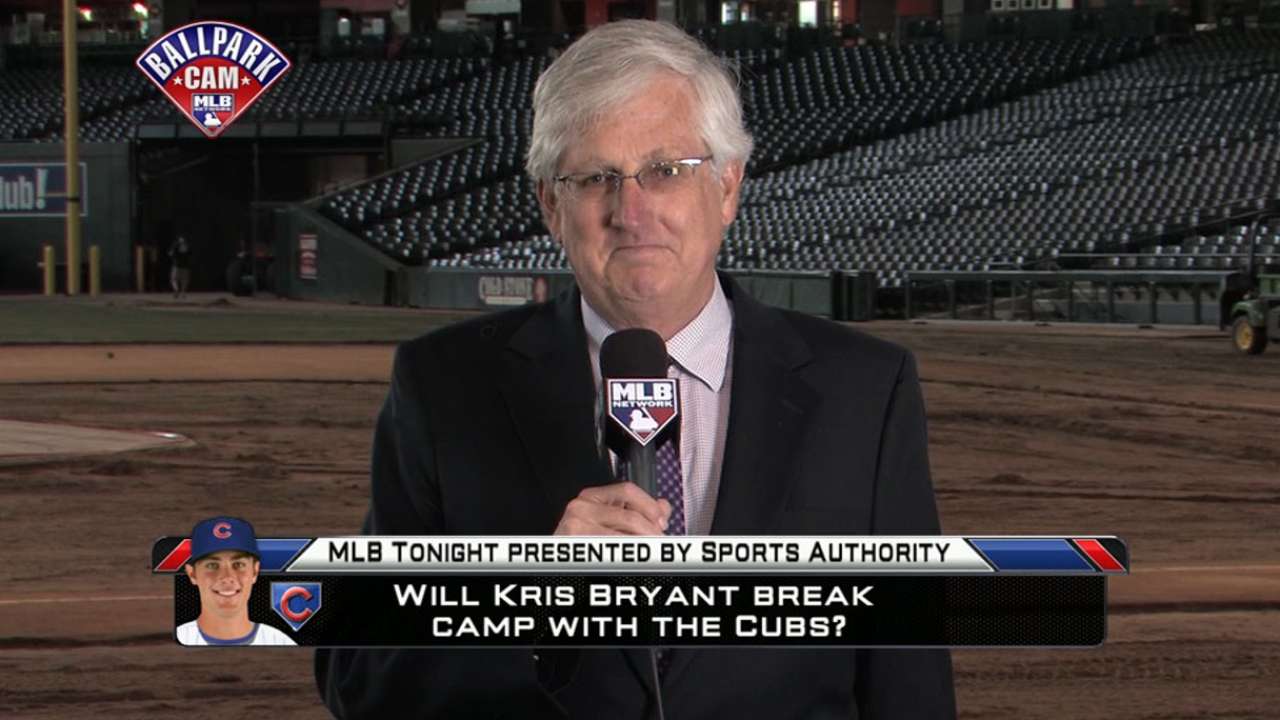 In two seasons with the Cubs, Jackson has compiled a 14-33 record and 5.58 ERA. He led the National League in losses in 2013. Last season, he totaled seven quality starts and compiled a 10.46 ERA in the first inning, giving up 31 earned runs in 26 2/3 innings. In Jackson's last start of the season, he couldn't finish the first, serving up five runs on four hits and one walk against the Dodgers.
Maddon, who had Jackson on his staff from 2006-09, said the right-hander got off to rough starts with the Rays as well.
"If we can just have him get out of the chute better in games and let him get into the game in better position, he's got the capability of pitching deeply and well," Maddon said. "To this point, he's never been as good as he can be."
Jackson has been good. He was 13-9 in 33 starts with the Tigers in 2009. He does have a no-hitter to his credit, doing so in 2010 with the D-backs.
"I think he probably outthinks himself sometimes or gets uncertain," Maddon said. "I really would like to see him just go out there and play and not worry about whatever, whether it's mechanics or sequences or whatever. Just go out there and pitch and permit your abilities to take over. He's got an exceptional arm and is an exceptional athlete and he's a great kid, but there's still that level for him to arrive at yet that he hasn't been."
What can Jackson do to get there?
"It's command, it's working counts better, it's getting ahead of hitters and dominating," Maddon said. "That's coming. I believe there's another level of Jack that we have not seen yet."
Carrie Muskat is a reporter for MLB.com. She writes a blog, Muskat Ramblings, and you can follow her on Twitter @CarrieMuskat. This story was not subject to the approval of Major League Baseball or its clubs.