Umpire injury leads to odd strike-calling scenario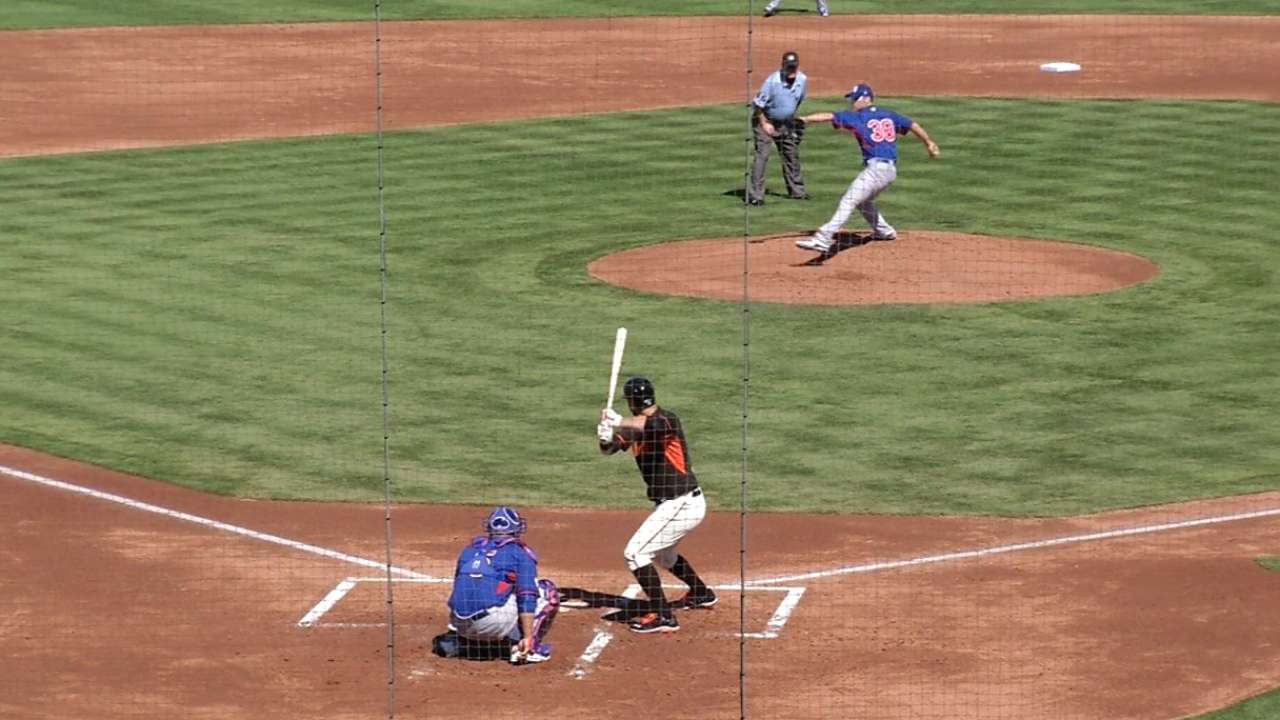 SCOTTSDALE, Ariz. -- Thursday's Cactus League game between the Giants and Cubs got off to a painful start for home-plate umpire Dale Scott.
Cubs right-hander Jacob Turner's first pitch of the bottom of the first ricocheted off the glove of catcher Welington Castillo and hit Scott near his right wrist and hand.
Scott had to leave the game and Jim Joyce took over calling balls and strikes, doing so from behind the pitcher's mound.
Joyce finished the bottom of the first while Mark Ripperger put on the gear and took over behind the plate.
William Boor is a reporter for MLB.com. Follow him on Twitter at @wboor. This story was not subject to the approval of Major League Baseball or its clubs.