Red Sox cautious, but optimistic about Castillo
Center fielder's strained oblique improves with rest; team doesn't want setback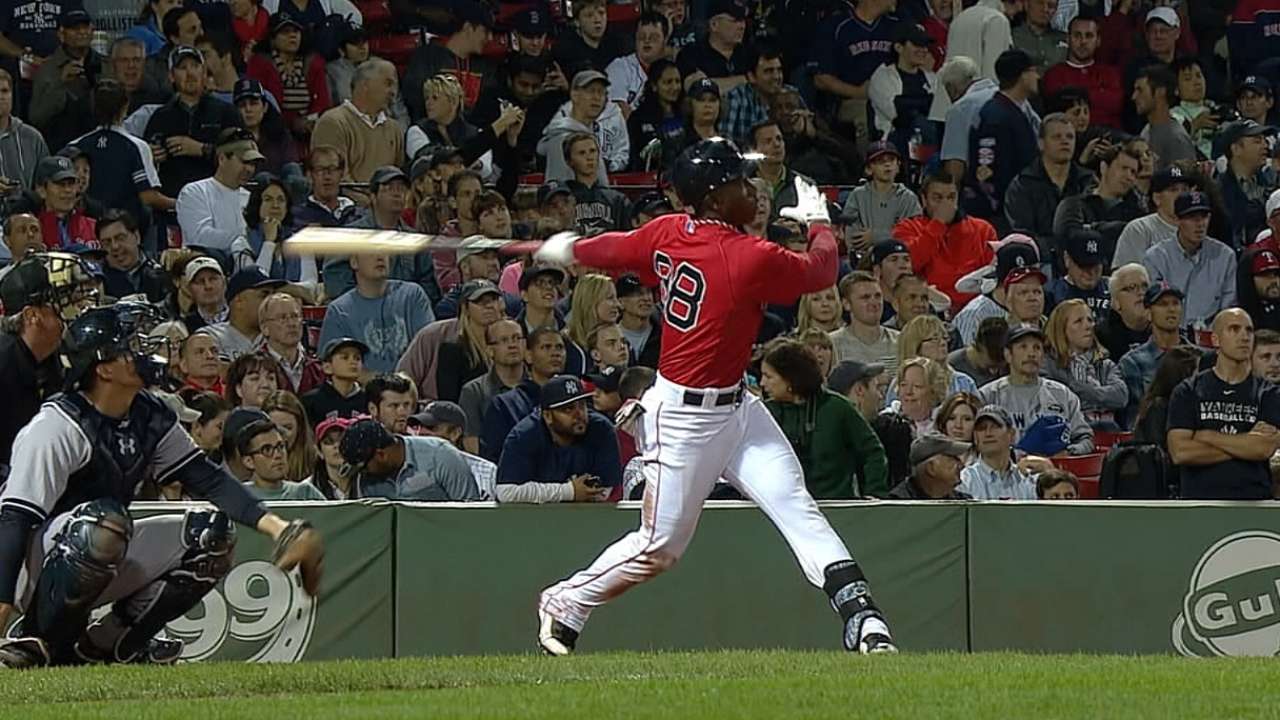 FORT MYERS, Fla. -- A day of rest did wonders for Rusney Castillo.
After being diagnosed with a strained left oblique on Wednesday, the Red Sox center fielder came to camp on Thursday with the injury much improved.
"We are hopeful that he can work out tomorrow on the elliptical, stationery bike and then soon after that, depending on how he progresses, get some rotational type of work," said manager John Farrell.
While that's good news for Boston, Castillo is still expected to be sidelined at least a week.
"Today was better than anticipated. We don't want to attach to a calendar," Farrell said. "We know with as compact and as strong as he is and the torque he creates with his swing, this is something that we want to be cautious about and make sure no setbacks occur."
The injury occurred on a swing in Tuesday's game against Boston College. Castillo had never dealt with a strained oblique before.
Castillo is in competition with Mookie Betts to be the starting center fielder. While Castillo is down, the team can also turn to Jackie Bradley Jr., who is making a start in center for Thursday's Grapefruit League opener against the Twins.
"After the at-bat the other day, today was certainly improved," Farrell said. "As we get into this a bit more, we'll have a better read on overall length of time."
Quinn Roberts is a reporter for MLB.com. Follow her on Twitter at @qlr5001. This story was not subject to the approval of Major League Baseball or its clubs.