O's righty Yoon released, returns to Korea
Starter leaves at own request, signs with Kia Tigers of KBO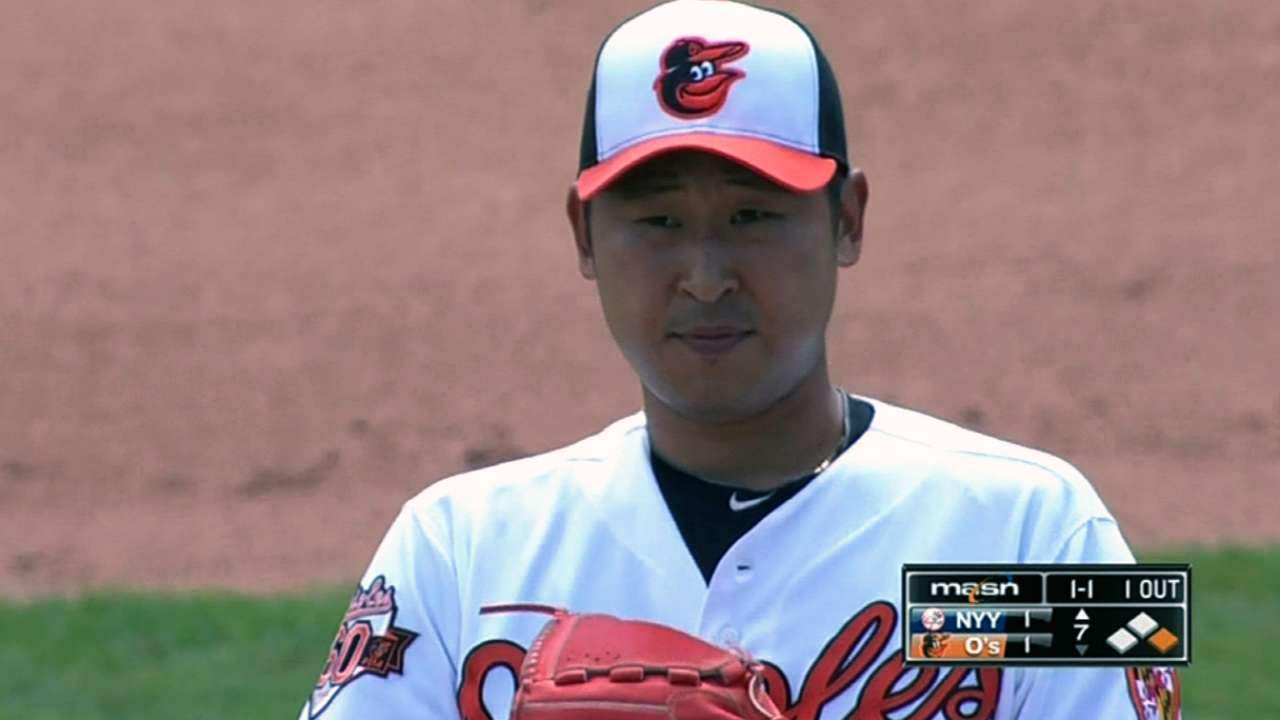 SARASOTA, Fla. -- The Orioles have agreed to release pitcher Suk-min Yoon from his contract at his request, a move that will save the club about $4.3 million per an MLB.com source. Yoon, who was headed to South Korea, has signed a four-year deal with the Kia Tigers of the Korean Baseball Organization.
Orioles executive vice president of baseball operations Dan Duquette held court on the Yoon situation Thursday night and confirmed that the club has no further financial obligations to Yoon, who had two more years left on his original three-year contract.
"We thought that Suk-min Yoon could develop into a decent pitcher here, but it didn't work out," Duquette said. "Some of [international signings] are going to work, some of them aren't going to work. The good part of this is that this didn't work, but we were able to correct the mistake, if you will, and we have that money to available to invest in other players."
Duquette said Yoon's camp approached the Orioles about this about a month ago and the two sides have been hammering out the details.
"He was down here throwing, getting ready for Spring Training, and his former team, I think, really wanted him back," Duquette said. "Kia was the team he played with before, and he was a franchise player for Kia before he signed with the Orioles."
Yoon posted a 5.74 ERA and a 4-8 record in 23 games (18 starts) with Triple-A Norfolk last season. He struck out 67 batters against 26 walks.
"He's going to be fine," O's manager Showalter said. "[I] wish him well. ... It worked out well for him. And us, for that matter."
Brittany Ghiroli is a reporter for MLB.com. Read her blog, Britt's Bird Watch, and follow her on Facebook and Twitter @britt_ghiroli. This story was not subject to the approval of Major League Baseball or its clubs.