Normal soreness good sign day after Werth swings bat
Nationals outfielder takes first step after right shoulder surgery with positive results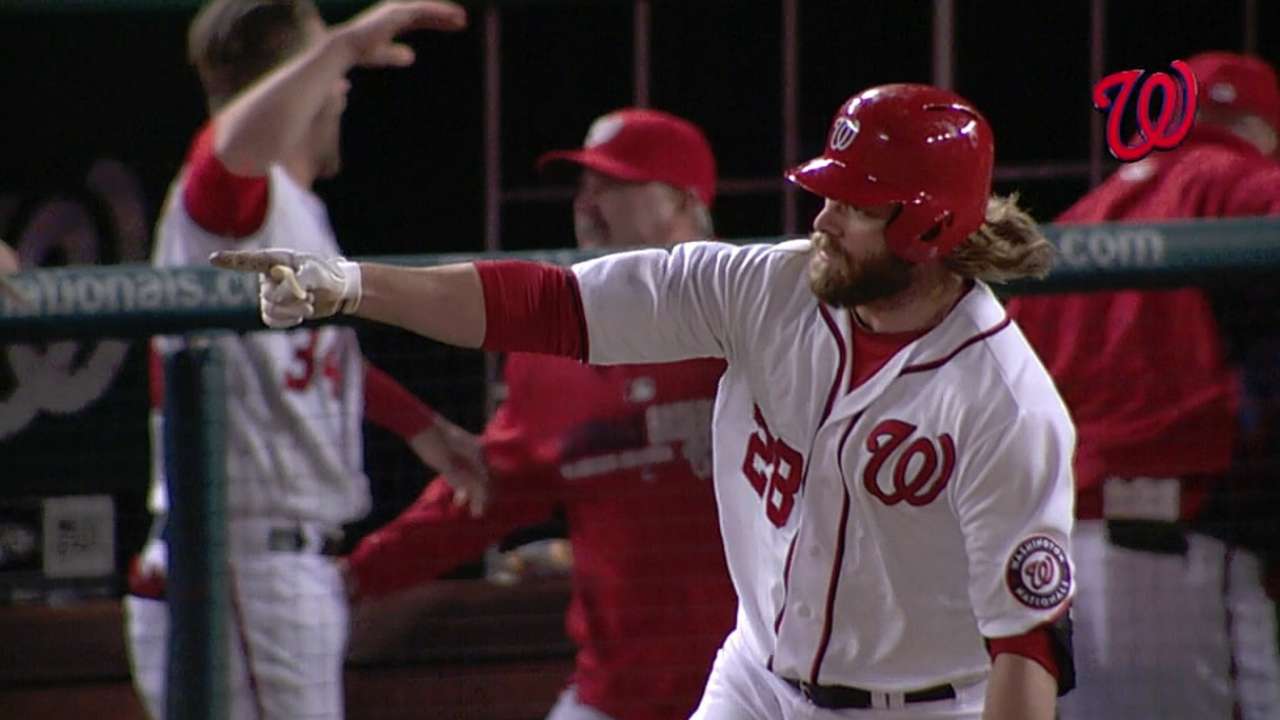 VIERA, Fla. -- The Nationals are encouraged with the progress made by Jayson Werth, who experienced some natural soreness Thursday morning, one day after swinging a bat for the first time since right shoulder surgery in January.
"That normal soreness is there, which it should be," manager Matt Williams said.
Werth took 20 swings on Wednesday morning, mostly dry cuts that included five swings off a tee. He is expected to continue the process of building up his shoulder strength Friday, but he acknowledged he is starting from "the bottom" and will have to remain patient.
Williams said he expects Werth to be a week away from beginning a throwing program.
"Got to get through this portion of it first to make sure he's got no pain, multiple days," Williams said. "Then we'll progress into the throwing, because that's a completely different motion."
Williams also outlined several factors that could determine whether Werth is ready for Opening Day on April 6. The health of his shoulder is the primary determinant, but how quickly that shoulder allows Werth to begin playing in Spring Training games is also important.
"Last thing he's going to do is walk out there and not have all the bullets," Williams said. "He wants to have his full arsenal of things that he can do to help us win a game."
Jamal Collier is a reporter for MLB.com. Follow him on Twitter at @jamalcollier. This story was not subject to the approval of Major League Baseball or its clubs.