Beltran ready to reclaim role as Yanks' right fielder
Elbow hampered vet in '14, but feels good now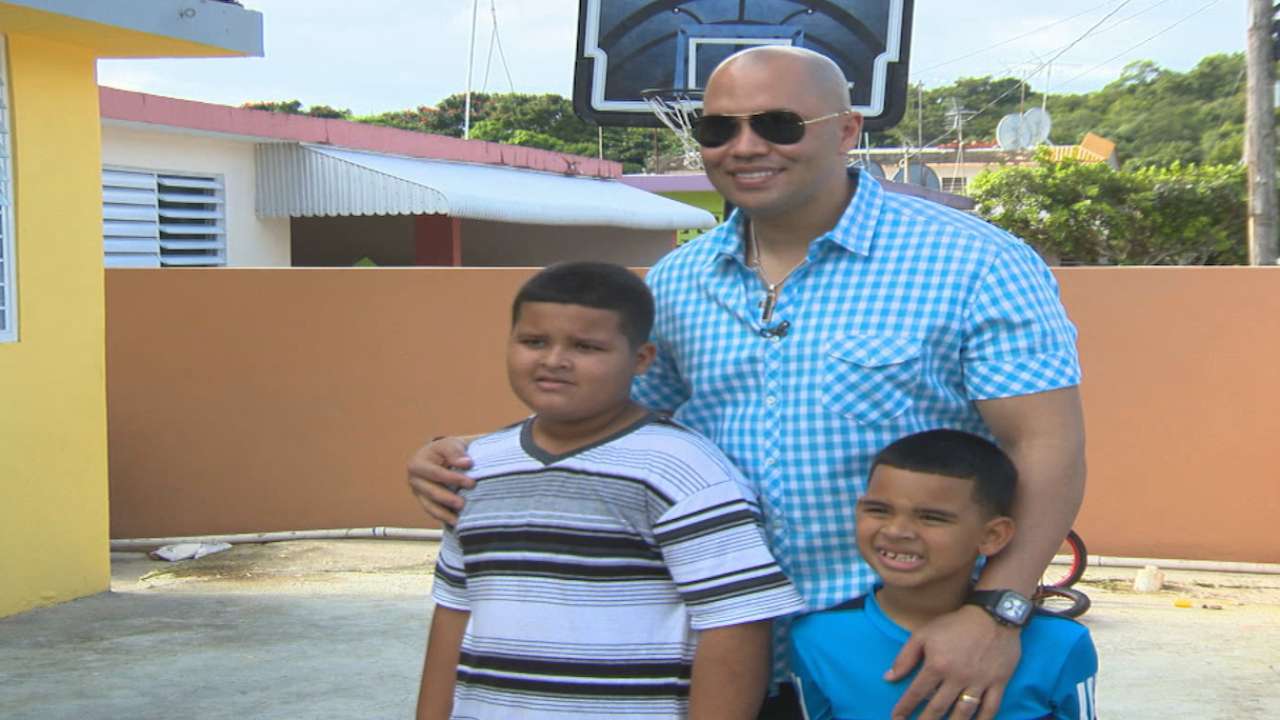 TAMPA, Fla. -- After a frustrating season in which injuries held Carlos Beltran back from being the player he expected to be, the veteran is looking forward to putting those issues in the past and reclaiming his spot as the Yankees' everyday right fielder.
"I'm happy. I'm excited, of course," said Beltran, who is slated to make his spring debut Friday evening against the Pirates at George M. Steinbrenner Field. "I feel pretty good, making improvement every day. I'm taking a lot of swings like I used to in the past in Spring Training. The elbow feels good."
Beltran had surgery in September to remove a bone spur and three chips from his right elbow, which was a major reason why his numbers dipped to a .233 average with 15 homers and 49 RBIs in his first season with the Bombers. Manager Joe Girardi wonders if an April 17 tumble over a short Tropicana Field wall might have started Beltran's issues.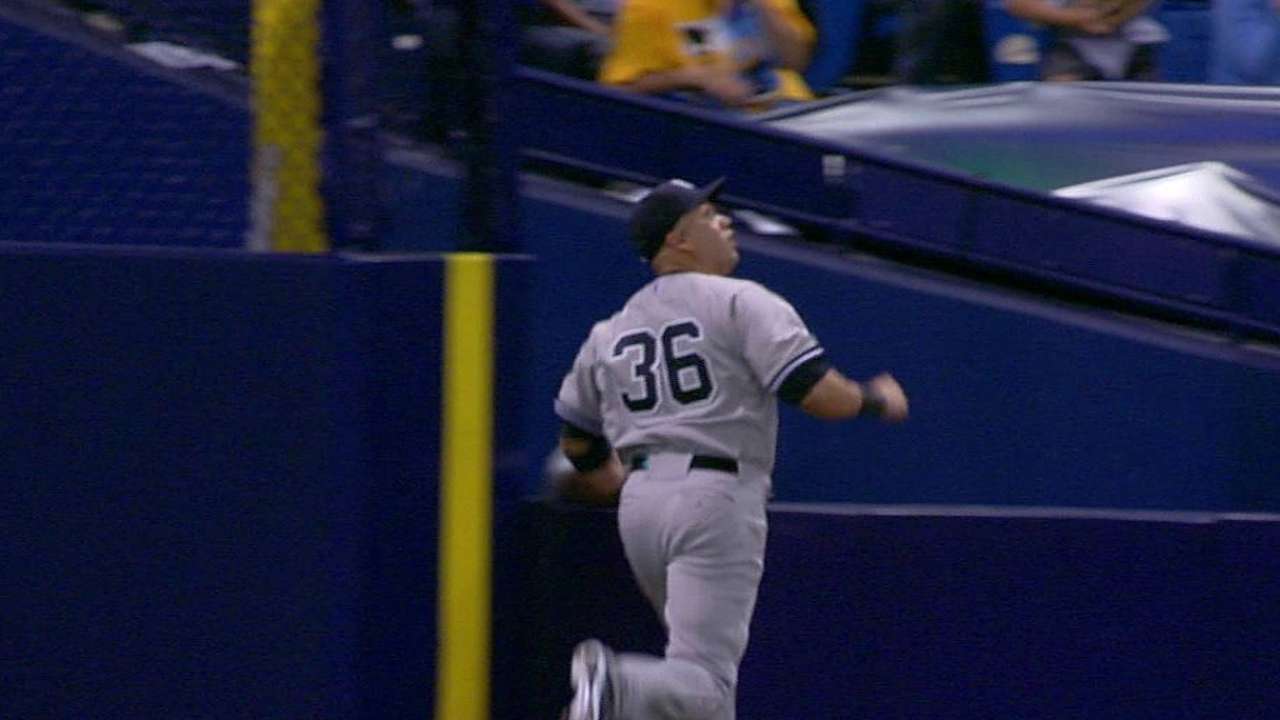 "I think what we kind of expected last year was what we got that first month, and then he hit that wall and he was really never the same after that," Girardi said. "He could be a huge boost to our lineup. You could do a lot of different things with him offensively. We could do some different things in the lineup because he's a switch-hitter. We really missed him. We missed his production last year. It's important to get it back."
Unable to play the field as much as anticipated, Beltran logged 76 of his 109 games as a designated hitter. He does not regret the decision to try to play through the pain, but now that he has been swinging the bat without discomfort since December and is also throwing, Beltran expects to see plenty of time in the outfield.
"I just want to be productive," Beltran said. "When I play baseball, I just want to put myself in a position where I can impact the team in a positive way, defensively or offensively. I understand that as a hitter, I'm going to have my month where I'm hitting .230. That's not going to go away. It's always been like that.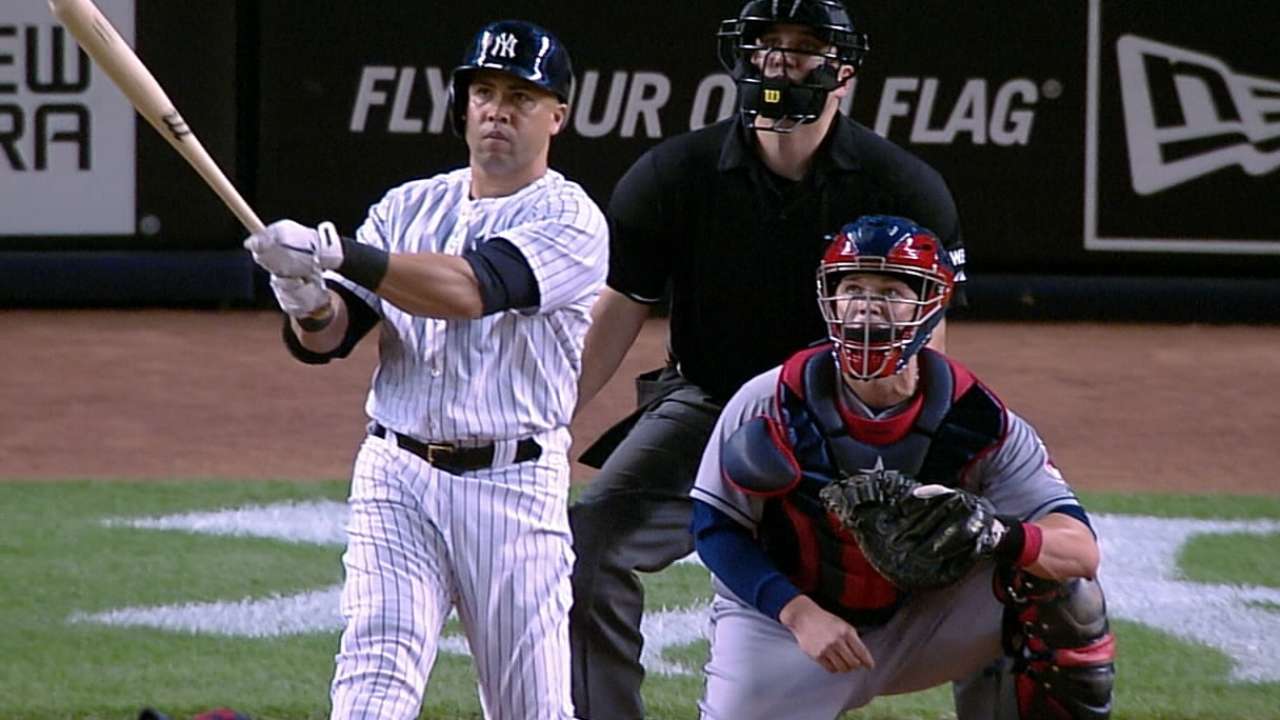 "But I have to make sure when I'm going through those months, I'm doing other stuff that's helping the team to win ballgames. It's a long season. I know that 162 games is a long shot, but at the end of the day I feel l can impact this game in different ways. I'm positive. I've got work ethic, I like to do work, I study the game. I just have to be smart."
Beltran said that he is encouraged by the health of the Yankees' roster this spring, noting that he has not visited the trainers' room once. He rattled off the names of Mark Teixeira, Ivan Nova, Masahiro Tanaka and CC Sabathia as also looking good, all of whom are envisioned to be important to the team's fortunes in 2015.
"The key is that if we find a way to stay healthy as a team, I don't see a reason why we cannot compete in our division," Beltran said.
Bryan Hoch is a reporter for MLB.com. Follow him on Twitter @bryanhoch and read his MLBlog, Bombers Beat. This story was not subject to the approval of Major League Baseball or its clubs.