Teheran puts past behind him in first spring outing
After surrendering six homers in 2012 Grapefruit game, righty looks strong vs. Tigers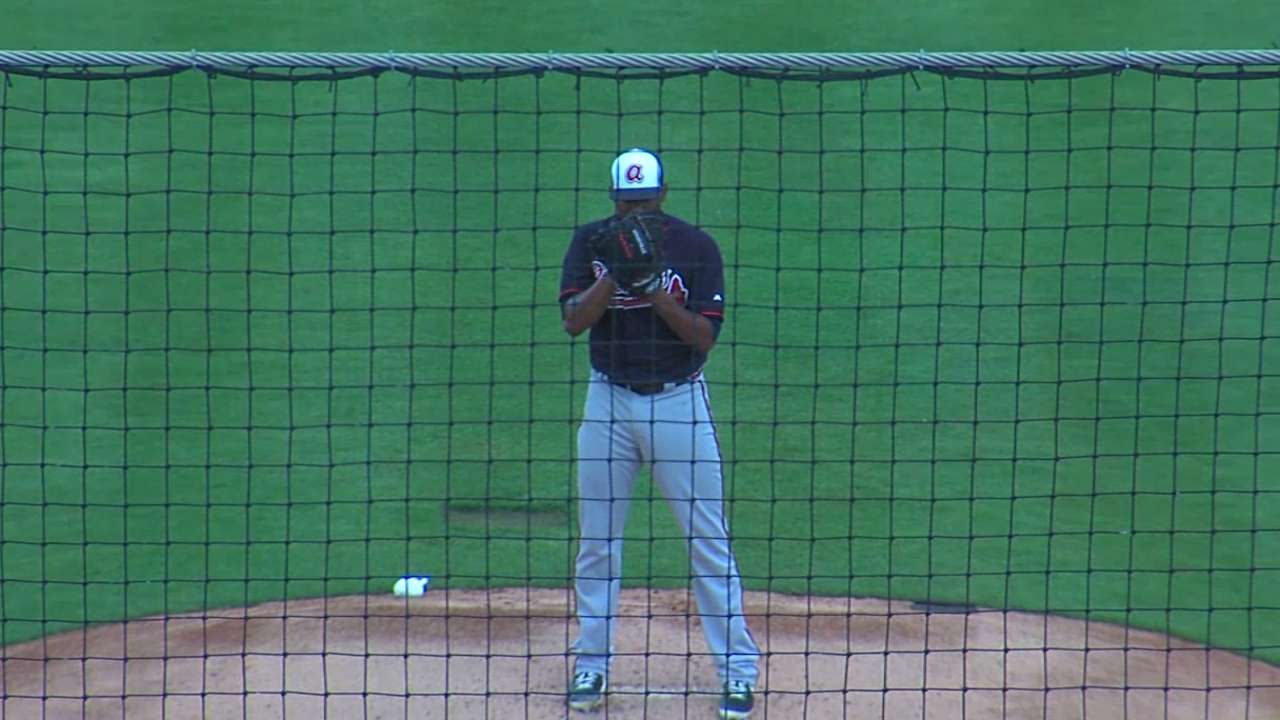 LAKELAND, Fla. -- Given the success he has had the past two seasons, Julio Teheran can now laugh off the memories of having surrendered six home runs in just two innings during a 2012 Spring Training start against the Tigers at Joker Marchant Stadium.
But he has not completely forgotten about that horrific experience he had during his days as a prospect.
Before making his Grapefruit League season debut against the Tigers on Thursday afternoon, Teheran opted not to use the same bullpen mound that he had warmed up on before serving up that flurry of long balls at this same location three years ago.
"I don't really think about that," Teheran said. "I know some guys make fun of that, and I do too. It's just something that happened before."
Teheran certainly did not seem to be affected by this past appearance as he proved efficient during his first start of this exhibition season. The 24-year-old right-hander surrendered three hits and threw 25 strikes during this 36-pitch, two-inning effort during Atlanta's 6-4 win. The lone run he surrendered came courtesy of J.D. Martinez's two-out single that popped out of a diving Joey Terdoslavich's glove in the first inning.
"I was controlling all of my pitches," Teheran said. "That was my goal today. I think the ball was coming out pretty good from my hands. I think that is where I want to be."
Teheran, who is lined up to make his second straight Opening Day start, struck out the first two batters he faced and then allowed highly regarded prospect Steven Moya to lace an opposite-field two-out double to left-center field. Martinez followed with the sinking liner that popped out of Terdoslavich's glove.
"As soon I got the first two [batters] with strikeouts, that's when you feel good," Teheran said. "After that, I made my pitch to a left-hander, and he just hit the ball to the other side and got the double. The other [hit], I thought it was a perfect pitch, and he got a blooper. That's not something you can control. All I could do was control my pitches."
Mark Bowman is a reporter for MLB.com. This story was not subject to the approval of Major League Baseball or its clubs.