Panik aiming to build on special rookie campaign
Infielder looking ahead after making debut, winning title and getting engaged in 2014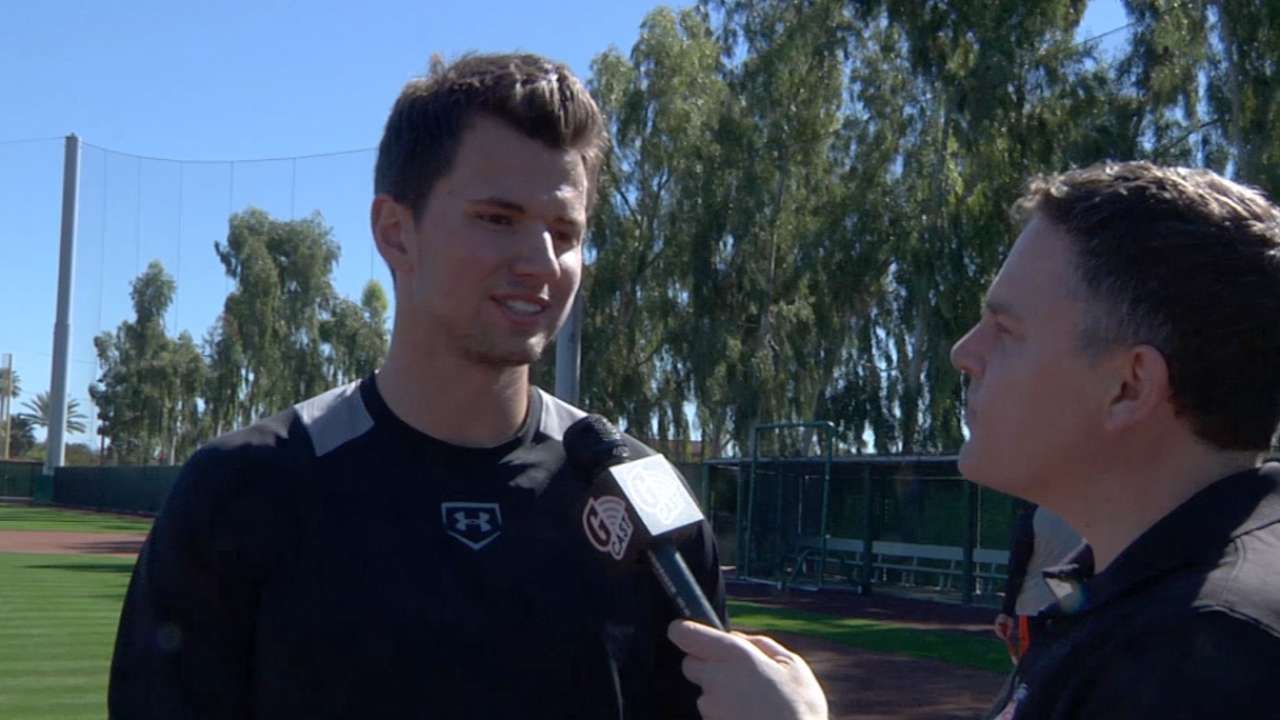 SCOTTSDALE, Ariz. -- It's hard to have a better year than the one Joe Panik had in 2014.
The Giants infielder is just 24 years old, and he has plenty of time ahead of him, but it will be hard to top a season in which he made his Major League debut, won a World Series and got engaged to his high school sweetheart.
"It was a great year, a special year, a year I'm always going to remember," Panik said. "But at the same time, you're trying to make 2015 even better. And everybody here, including myself, we're preparing ourselves as hard as we can, as well as we can, to repeat what we did last year."
The Giants have won three of the past five World Series, but repeating as champions is something that has evaded the club. After winning the title in 2010, the Giants finished second in the National League West in '11. After winning in '12, the team won just 76 games in '13.
No team has repeated as champions since the New York Yankees won in 1998-2000, and the drought of repeat champions could be for any number of reasons. Some have suggested teams get a bit of a World Series hangover and lack the same motivation and desire they had the season before.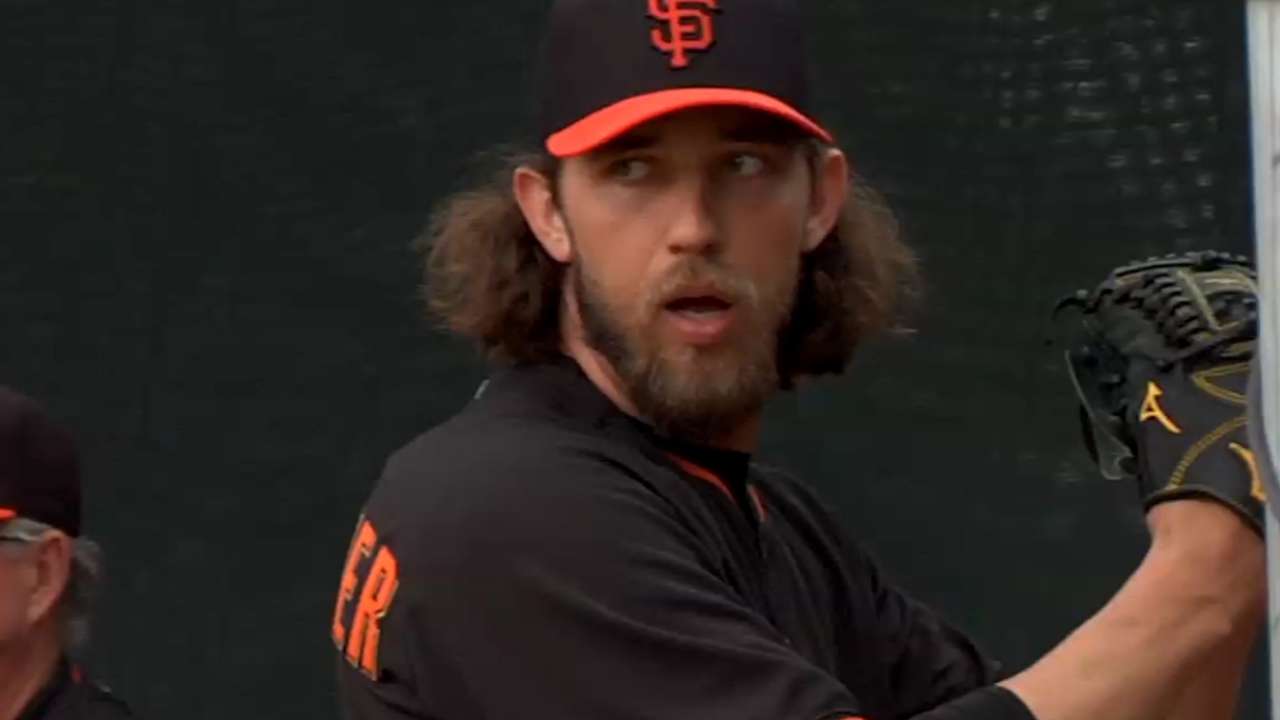 That may be the case with some teams, but Panik doesn't think it will apply to the 2015 Giants.
"Guys are still preparing hard," Panik said. "It doesn't seem like anybody in this clubhouse is taking anything for granted, which is good to see. We just have to do it on the field. But from a preparation standpoint, everybody that's here is ready to get after it, which coming off a World Series, you need to have a little sense of urgency, because you don't want to take a mental lapse."
Just as the Giants are looking to learn from the 2011 and '13 seasons, Panik is looking to learn from his rookie year. He hit .305 in 73 games, but he struggled initially and learned plenty of lessons along the way.
The second baseman hit just .214 in June and July, before finding his stride to the tune of a .379 average in August.
"When I first got called up, I tried to do too much and I got out of my element," Panik said. "I was not being patient. I was swinging at pitches I shouldn't have, and once I realized to stay in the zone -- that I'm best at -- and being patient, that's when I started having success."
Now that Panik knows what it takes to be successful, he's focused on keeping his mindset the same and entering 2015 with the same attitude he's had in years past.
"Nothing's really changed," Panik said. "It's just more of a mentality this year that I know my role on this team and am doing what I can to help this team win a World Series again."
William Boor is a reporter for MLB.com. Follow him on Twitter at @wboor. This story was not subject to the approval of Major League Baseball or its clubs.