MLB.com Columnist
Lyle Spencer
De La Rosa makes strong case for rotation spot in debut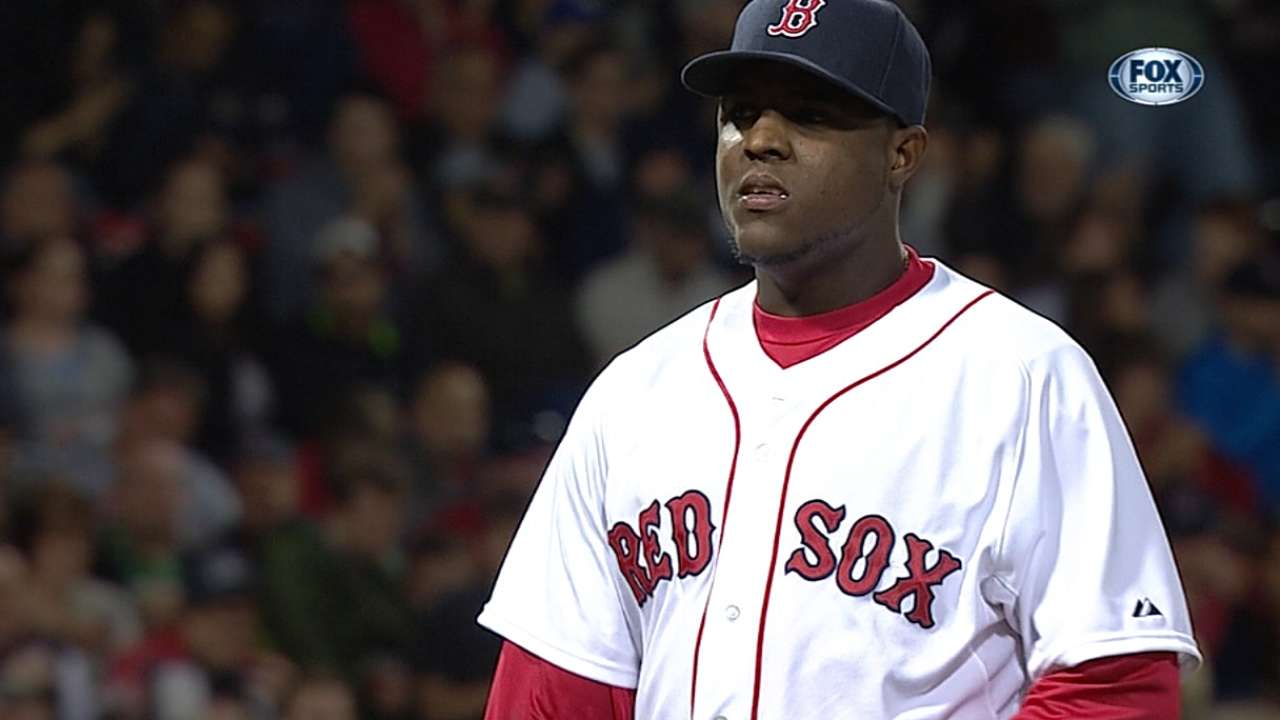 SCOTTSDALE, Ariz. -- While Spring Training is a mere dress rehearsal for the likes of Madison Bumgarner, Clayton Kershaw and Felix Hernandez, every opportunity carries meaning for those in pursuit of steady work. In his and his team's Cactus League debut on Wednesday, new D-backs right-hander Rubby De La Rosa was a gem for first-year manager Chip Hale.
Bidding for a spot in Hale's rotation, De La Rosa made a bright impression on his 26th birthday. In two innings against the Rockies at Salt River Fields, he struck out two and yielded one scratch single, an unplayable slow roller. In the process, he managed to demonstrate his resolve in escaping a second-inning test.
After De La Rosa breezed through the first inning in order, Wilin Rosario's infield hit opened the second. Brandon Barnes stroked a sharp grounder, a potential double-play ball, that third baseman Jake Lamb booted for an error. Here, under duress, De La Rosa excelled.
Falling behind 0-2 in the count, Rockies designated hitter Ryan Casteel took a called third strike. Veteran shortstop Daniel Descalso stroked a grounder over the bag at first that Paul Goldschmidt turned into an out with a toss to De La Rosa covering first. With men in scoring position, catcher Nick Hundley lined De La Rosa's final pitch of the afternoon on a full count to right fielder Socrates Brito.
While he didn't invite the trouble he faced, De La Rosa used it as an opportunity to show the mental toughness embodied by new D-backs general manager Dave Stewart during his time as one of the game's best pitchers, a fierce competitor with few peers.
"He's just been such a pro here," Hale said of De La Rosa, acquired from the Red Sox along with pitcher Allen Webster and prospect Raymel Flores in December in exchange for Wade Miley. "He's got tremendous stuff. We need him to take that next step and translate that into the game and into good numbers."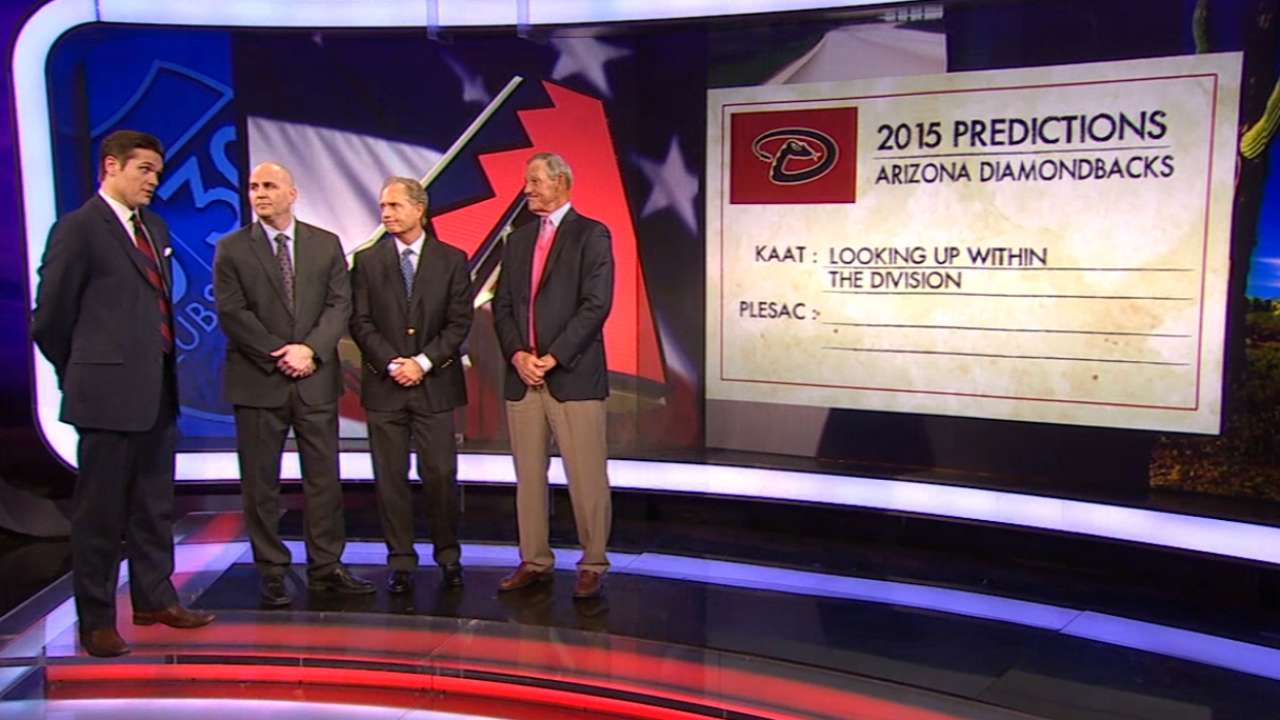 De La Rosa came out of his D-backs debut "feeling good, trying to work on everything," he said. "I feel they're giving me a lot of opportunity. It's a chance ... to do what I like, to keep going for me and my family."
De La Rosa came to Boston along with Webster in August 2012 in the blockbuster deal with the Dodgers, who acquired Adrian Gonzalez, Josh Beckett, Carl Crawford and Nick Punto. With the Red Sox in 2014, De La Rosa was 4-8 with a 4.43 ERA in 18 starts and 19 appearances. He's 8-15, 4.34 in his career in 28 starts and 44 games, his 7.2 strikeouts per nine innings reflective of his ability to miss bats.
"If you look at his Major League numbers," Hale said, "they're not great. But his stuff is still there. So that's our job as coaches to find a way to get that to translate into the game.
"He's pitching for a spot on the team. If he pitches well, there's a pretty good chance he's going to be in our rotation -- because we know that our stuff does play in the big leagues. When he's pitched well, his stuff has dominated hitters. Right now, he's in our thoughts to be one of our guys."
Along with a crackling fastball that moves, De La Rosa has a quality changeup and a curveball that is a work in progress.
"I'm working on my curve," he said. "It's not where I want, but I'm trying to get it better."
Born and raised in Santo Domingo, Dominican Republic, where as a kid he was tutored and encouraged by the great Pedro Martinez, De La Rosa signed with the Dodgers as a free agent in 2007 -- the same year De Jon Watson, the new D-backs senior vice president of baseball operations, joined the franchise.
Watson, who as the Dodgers' director of player development closely followed De La Rosa's progress, came aboard in Arizona at the behest of Tony La Russa and Stewart, the new men in charge.
With ace Patrick Corbin recovering from Tommy John surgery, the D-backs rotation is fronted by Josh Collmenter and the Rays' 2011 American League Rookie of the Year Award winner, Jeremy Hellickson, another offseason acquisition. Three spots are open to competition.
Hale clearly likes what he is seeing from De La Rosa.
"He locates the ball so well in the bullpen sessions," Hale said. "He's got a swing-and-miss changeup. His breaking ball, we've seen on film, can be really good. He's kind of shied away from it in the Major Leagues, so I'm looking for him to use that more in certain counts. If he has those three pitches, I think he can be a real impact guy."
As a new era dawns, Arizona is all about opportunity in 2015. It's knocking everywhere. To the victors go the roles.
Lyle Spencer is a national reporter and columnist for MLB.com. Follow him on Twitter @LyleMSpencer. This story was not subject to the approval of Major League Baseball or its clubs.