Molitor, Twins open Grapefruit slate vs. Red Sox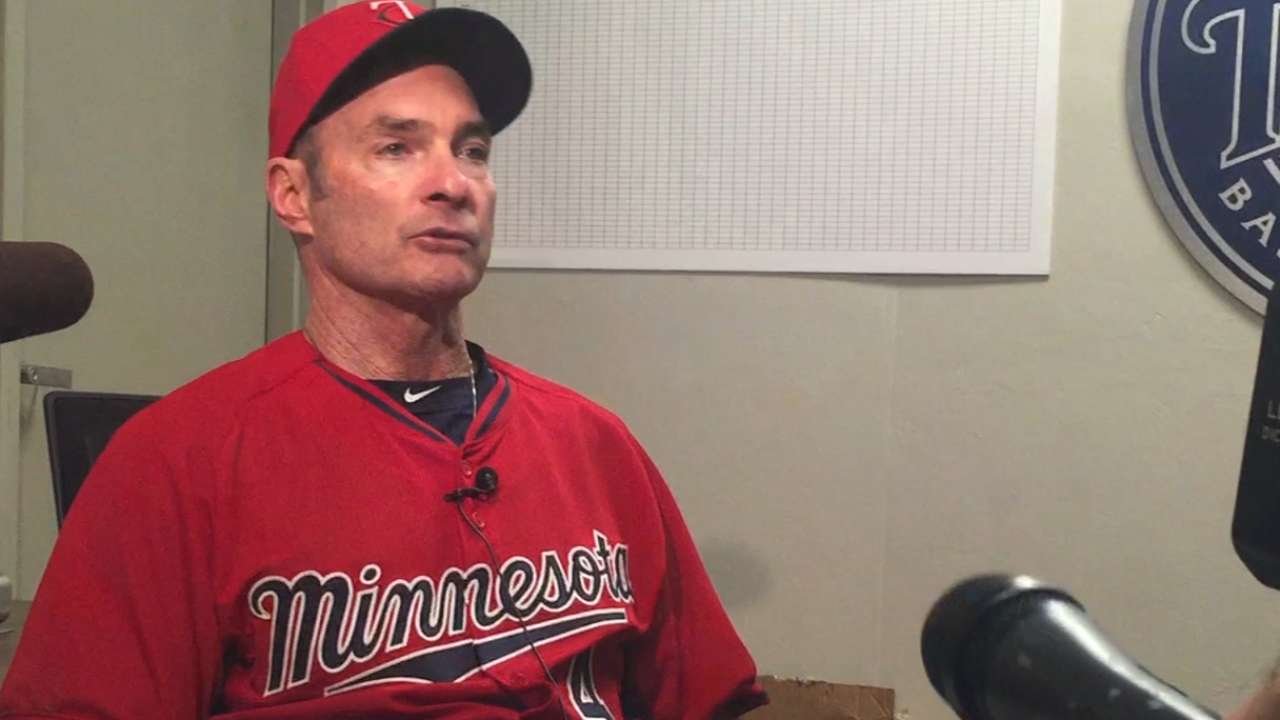 FORT MYERS, Fla. -- After 10 days of workouts and an exhibition game against the University of Minnesota, the Twins are ready to open Grapefruit League action against the Red Sox on Thursday at Hammond Stadium at 6:05 p.m. CT on MLB.TV.
Right-hander Kyle Gibson will take the mound looking to build on his first full year in the Majors last season, a campaign that saw some ups and downs. Gibson went 13-12 with a 4.47 ERA in 179 1/3 innings, but he had an 11.04 ERA in his losses, so he'll be looking to work on his consistency this season. He's expected to go two innings or throw 30 pitches on Thursday.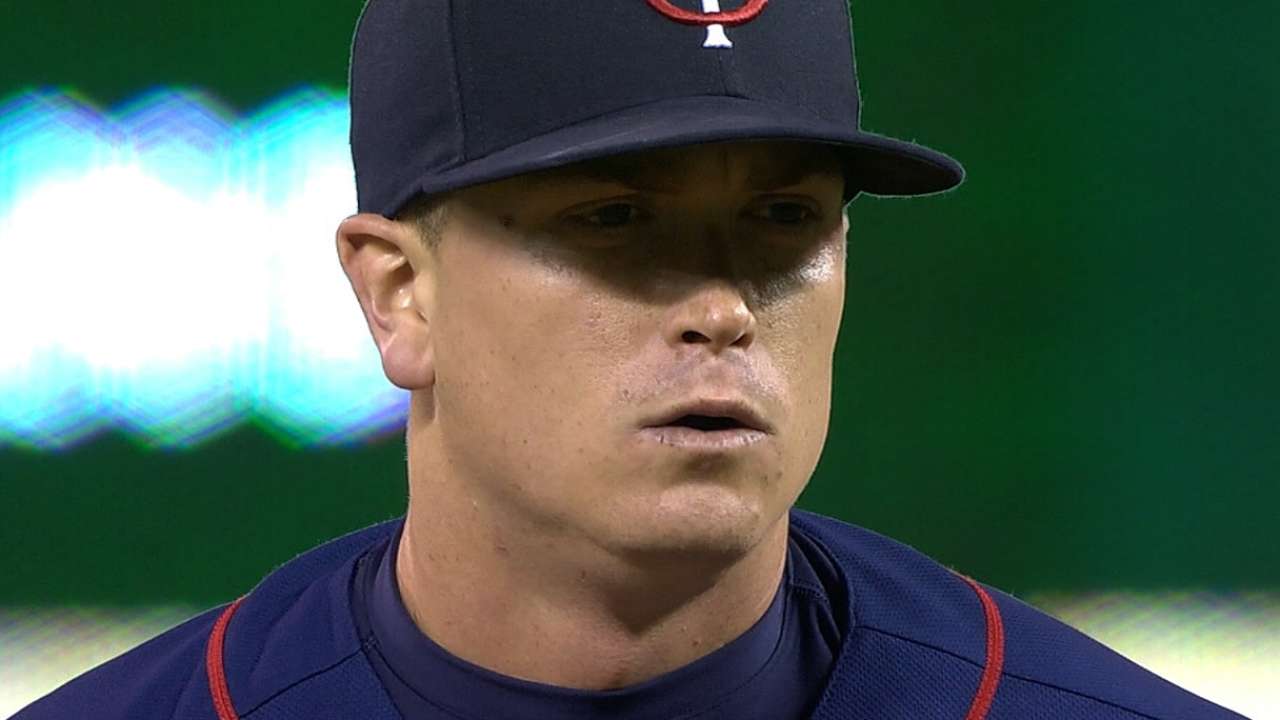 It'll also be the first Grapefruit League game as manager for Hall of Famer Paul Molitor, who is expecting Gibson to take a step forward in the rotation this season.
"He took the ball and had a lot of really good starts," Molitor said. "But he had some hiccups, and they were some big hiccups. There were some games where the big numbers got up there early. But for the most part, he was good. When you think about a guy's first year in the rotation, you'll usually take those numbers."
Molitor will soon be tasked with coming up with his first 25-man roster, and he plans to open the season with 12 pitchers and 13 position players. He also anticipates carrying two catchers.
"I think I have a vision," Molitor said, "but things can change. I don't want to take more than 12 pitchers. I don't want to be hamstrung right out of the chute positionally and only have three guys."
The major position battles this spring will be at shortstop, center field and backup catcher. Danny Santana is moving back to his natural position of shortstop after playing mostly center field last season, so he'll compete with Eduardo Escobar for the starting job. Aaron Hicks and Jordan Schafer are the top options in center field, and Josmil Pinto, Chris Herrmann and Eric Fryer will compete for the role of backup catcher.
Molitor would also like to have an everyday designated hitter; Kennys Vargas is the leader for that job after impressing as a rookie last season, but even that isn't set in stone.
"Backup catcher, center fielder, shortstop are going to be competitive," Molitor said. "Haven't inked anything there."
The Twins also have an opening in the rotation, with Tommy Milone, Mike Pelfrey, Alex Meyer, Trevor May and Tim Stauffer competing for that spot. Minnesota also could have up to three spots for grabs in the bullpen, so Molitor will be monitoring pitching plenty this spring with new pitching coach Neil Allen.
"I'm really open-minded about how that's going to take shape," Molitor said. "Right now, seventh and eighth innings, if we were starting the season today, I'd go with guys that have done it in the past. That's [Casey] Fien and [Brian] Duensing and those types of people."
Rhett Bollinger is a reporter for MLB.com. Read his blog, Bollinger Beat, and follow him on Twitter @RhettBollinger. This story was not subject to the approval of Major League Baseball or its clubs.