Bedard, Guerrero take different stance on Minors
Lefty willing to go to Triple-A; Cuban learning third
GLENDALE, Ariz. -- Erik Bedard and Alex Guerrero have about as little in common as two Dodgers could, including the way they will handle a Minor League assignment.
Bedard was the Dodgers' starting pitcher in Wednesday's Cactus League opener, allowing one run in two innings to the White Sox, who scored a 6-4 victory. If the Dodgers' five established starting pitchers are healthy, Bedard reiterated that he will go to Triple-A and be ready if needed in Los Angeles.
"I know where I stand," said Bedard, an 11-year veteran on a Minor League contract. "The game is still fun. I like to play baseball."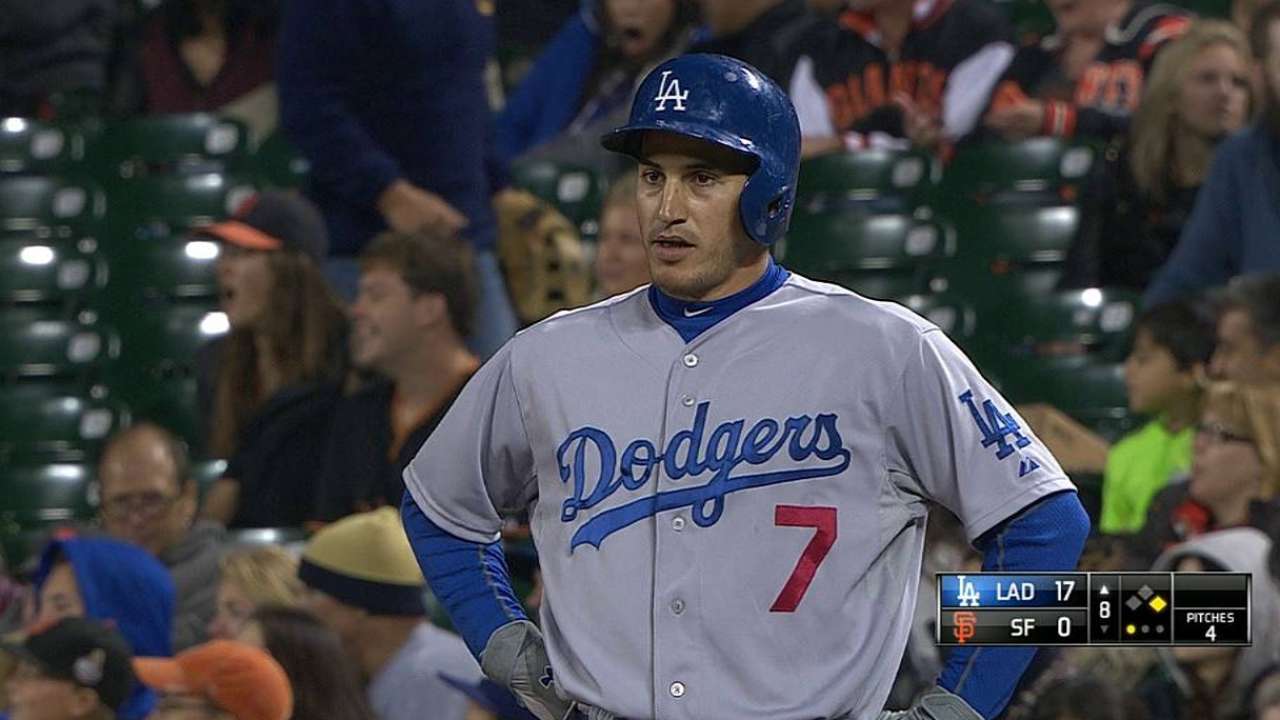 Guerrero, meanwhile, came off the bench with a pair of hits in the game. Signed for $28 million out of Cuba, Guerrero doesn't have a defensive position. But manager Don Mattingly said Guerrero is beginning to impress the club as he learns to play third base. The more he hits, the better he'll look at third.
"I really do think the second year [in camp] he looks a lot different as far as being relaxed," Mattingly said. "He's swinging the bat well and he keeps improving."
Unlike Bedard, Guerrero has said he won't accept a Minor League assignment, and the Dodgers gave him that veto power with an almost unprecedented contract clause.
Ken Gurnick is a reporter for MLB.com. This story was not subject to the approval of Major League Baseball or its clubs.