Pederson off to good start with pair of hits
Single, double in spring opener may boost confidence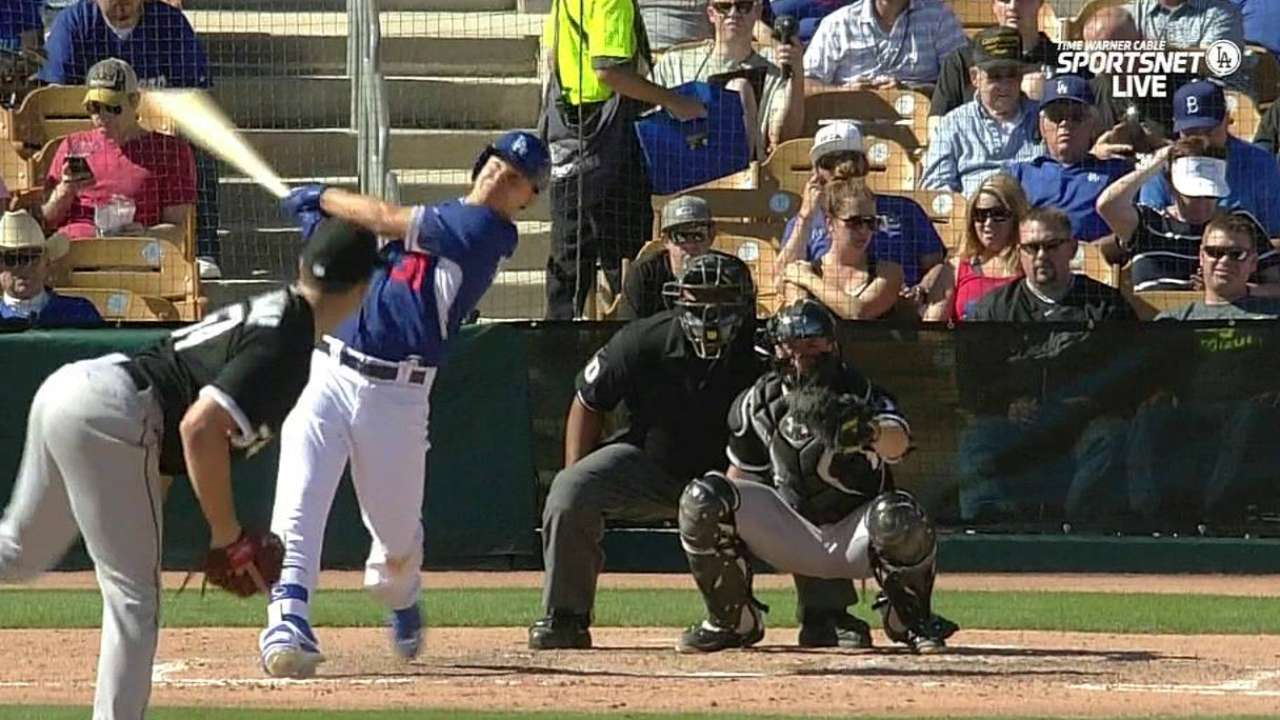 GLENDALE, Ariz. -- An 18-game September sample was too small for Don Mattingly to worry about Joc Pederson's .143 average, just as Pederson's two hits in Wednesday's Cactus League opener won't win him a starting job.
"But for him, to get a couple hits will only relax him," the manager said after Pederson singled and doubled in the Dodgers' 6-4 loss to the White Sox. "It's better than going 0-for-15. I'm sure it'll help his confidence and help him relax."
Pederson bounced a single through the shifted right side off of former Dodger Brad Penny in the third inning and doubled to the track in center against left-hander Eric Surkamp in the fifth.
Pederson was serving as designated hitter, while veteran Andre Ethier started in center field. They might be competing for the same roster spot. Pederson said the location of the double was a good sign.
"I try to hit the ball all over," he said. "Going that way means I'm staying on the pitch. I like to be able to use the whole field."
Asked if it was tough to sit around between at-bats as DH, Pederson revealed that he has had attention deficit disorder since high school.
"The guys tell me I pace around a lot," he said. "I've got ADD and can't stand still."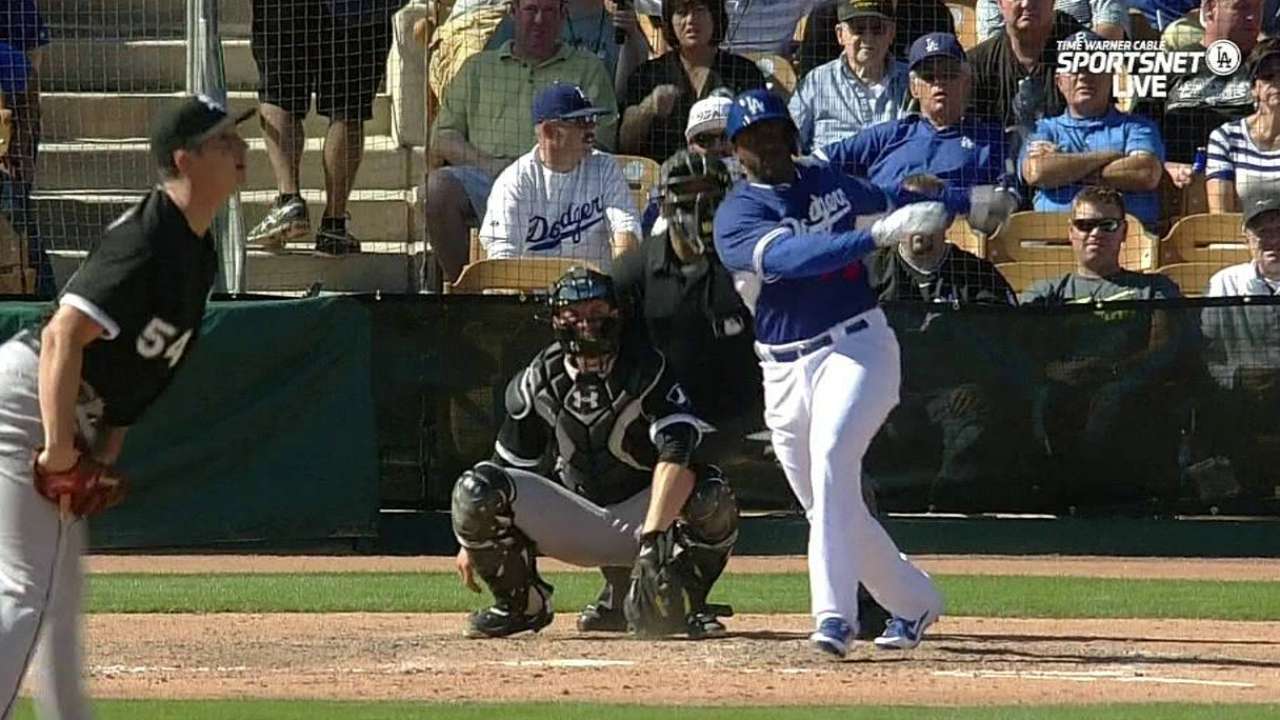 The Dodgers also got a home run from non-roster first baseman O'Koyea Dickson, who slugged 17 at Double-A Chattanooga last year. He was a 12th-round pick in 2011 out of Sonoma State.
Ken Gurnick is a reporter for MLB.com. This story was not subject to the approval of Major League Baseball or its clubs.