Putnam preparing for season with new perspective
Reliever proved reliable in setup role and as closer in 2014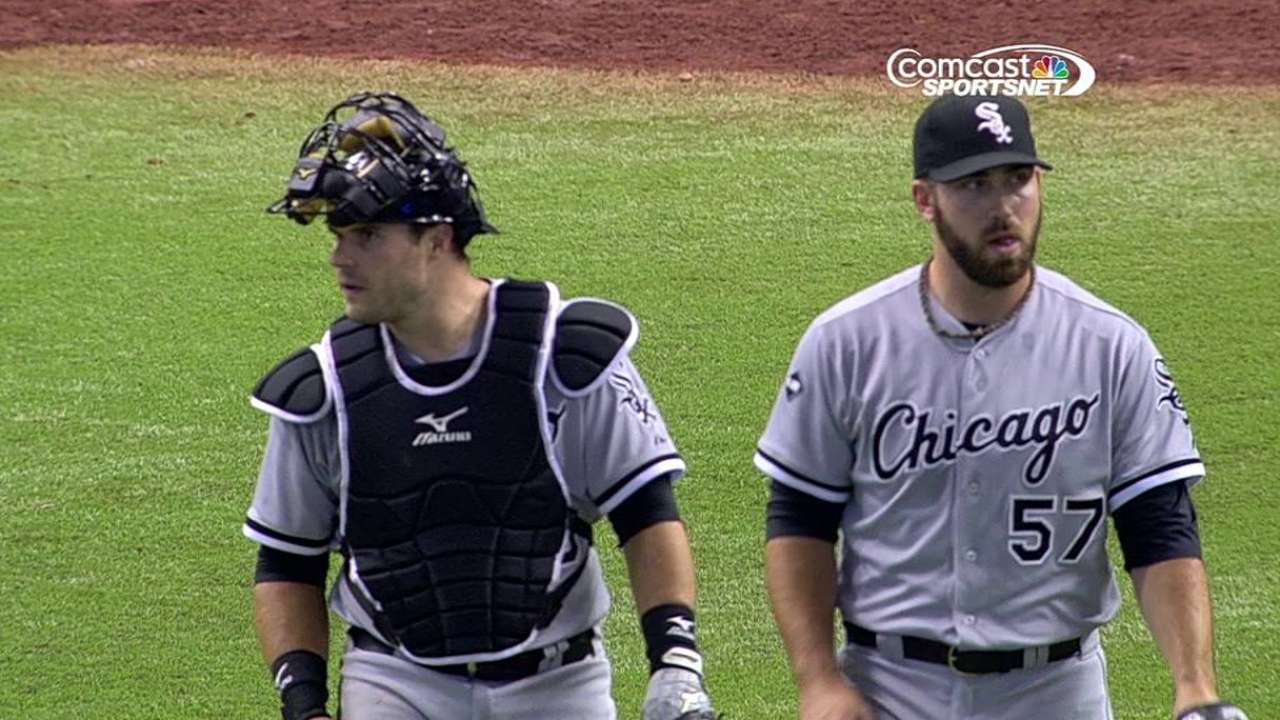 GLENDALE, Ariz. -- Spring Training has a different feel for Zach Putnam, who was scratched from his Cactus League debut Wednesday against the Dodgers at Camelback Ranch because of a stomach ailment.
No longer is the right-hander fighting simply to be recognized. After posting a team-best 1.98 ERA over 49 games for the White Sox last season, with six saves in seven opportunities, Putnam doesn't even have to fight for an active roster spot.
"It's a little bit strange," Putnam said. "I've had to pinch myself a couple of times here because this is my sixth or seventh big league camp and it is the first one where I don't feel like I'm fighting for my life every second.
"But it doesn't change what I do on the field. I'm still going to go out there and give 100 percent every day. I'm able to kind of reflect on a pretty good year last year and hopefully build on that this coming year to definitely reach a new place. I'm excited about it."
Putnam views his current role as basically getting the game from the starting pitchers to closer David Robertson, along with fellow bullpen holdovers such as Jake Petricka and Javy Guerra. That job could mean picking up a key out in the eighth inning or working the entire sixth.
This overall bullpen alignment has Putnam eager to pitch, and it's clear that he's prepared for setup work. Putnam also won't deny how much he enjoyed a small chance to experience closing in '14.
"I loved it. I absolutely loved it. For every reliever, that's kind of the goal. That's what you want to do," said Putnam, who features a split-finger and allowed only 60 baserunners over 54 2/3 innings in '14. "I never thought that in my first full big league season I would get a chance to close some games. I had a blast doing it. I hope that's a role I can end up in some point down the road."
Scott Merkin is a reporter for MLB.com. Read his blog, Merk's Works, and follow him on Twitter @scottmerkin. This story was not subject to the approval of Major League Baseball or its clubs.