Awestruck A's marvel at Semien's hot start
Shortstop 5-for-5 with walk, seven RBIs in first two spring games
MESA, Ariz. -- Marcus Semien has yet to make an out in six spring plate appearances, and teammate Ike Davis isn't speaking until he does.
"I don't even want to talk about it," a superstitious Davis said, smiling.
He wasn't the only one speechless, following Semien's two-hit, three-RBI day. The new A's shortstop, who went 3-for-3 with two home runs the day before, also walked Wednesday and already has seven RBIs in two games. He won't make an out Thursday, either, since manager Bob Melvin plans to give him the day off.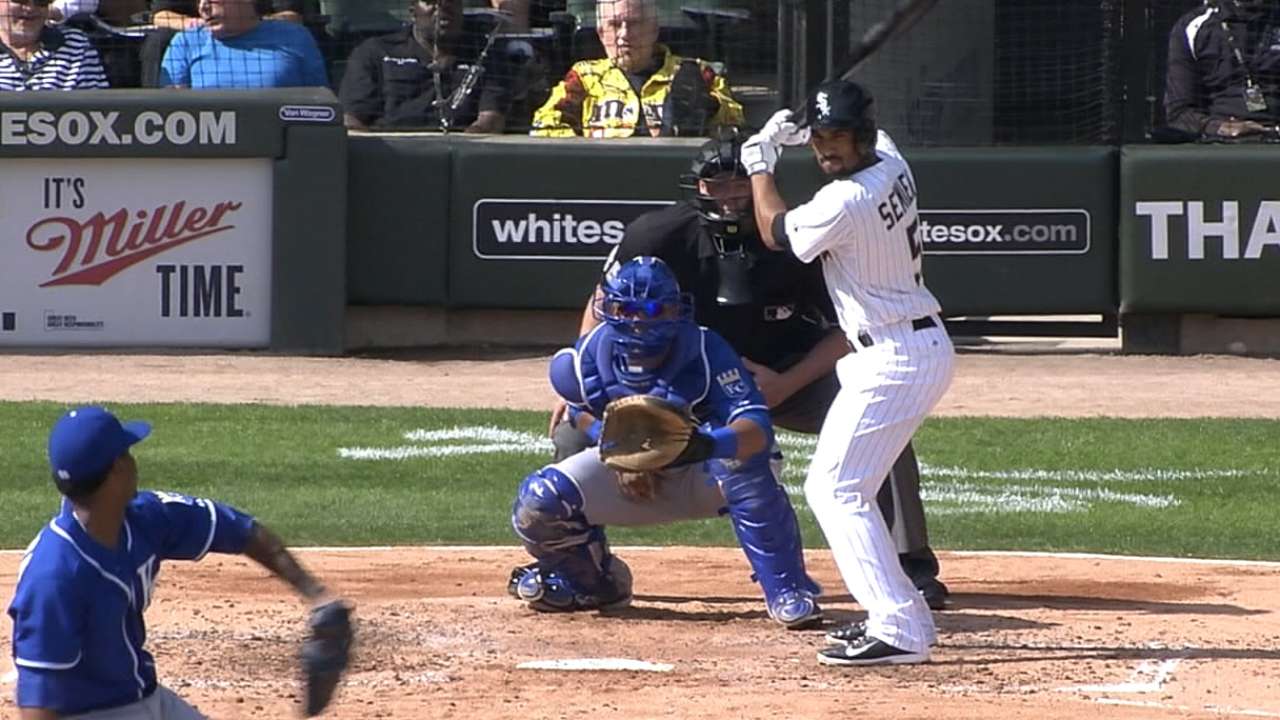 "It's unreal," said righty Jesse Hahn. "He's in midseason form right now."
"It's unbelievable," added outfielder Josh Reddick. "It's something special, and hopefully he can ride it into the season."
The way Semien puts it, "I'm just getting good pitches to hit right now" -- and he's doing it against both lefties and righties, having homered off southpaw Madison Bumgarner on Tuesday, before getting to righty Jake Peavy early in Wednesday's affair. He's also studying up on new opposition.
"I'm just trying to pay attention to how they attack me," he said. "I know we play [San Francisco] a little bit this year, so that's what it's about."
"It's going to be fun to watch all year," said starter Jesse Chavez. "He makes contact, doesn't get away from himself and knows his strengths and weaknesses. It's pretty tough to come by for a young kid that was recently traded."
Jane Lee is a reporter for MLB.com. This story was not subject to the approval of Major League Baseball or its clubs.