Rios caps off homer barrage in Royals debut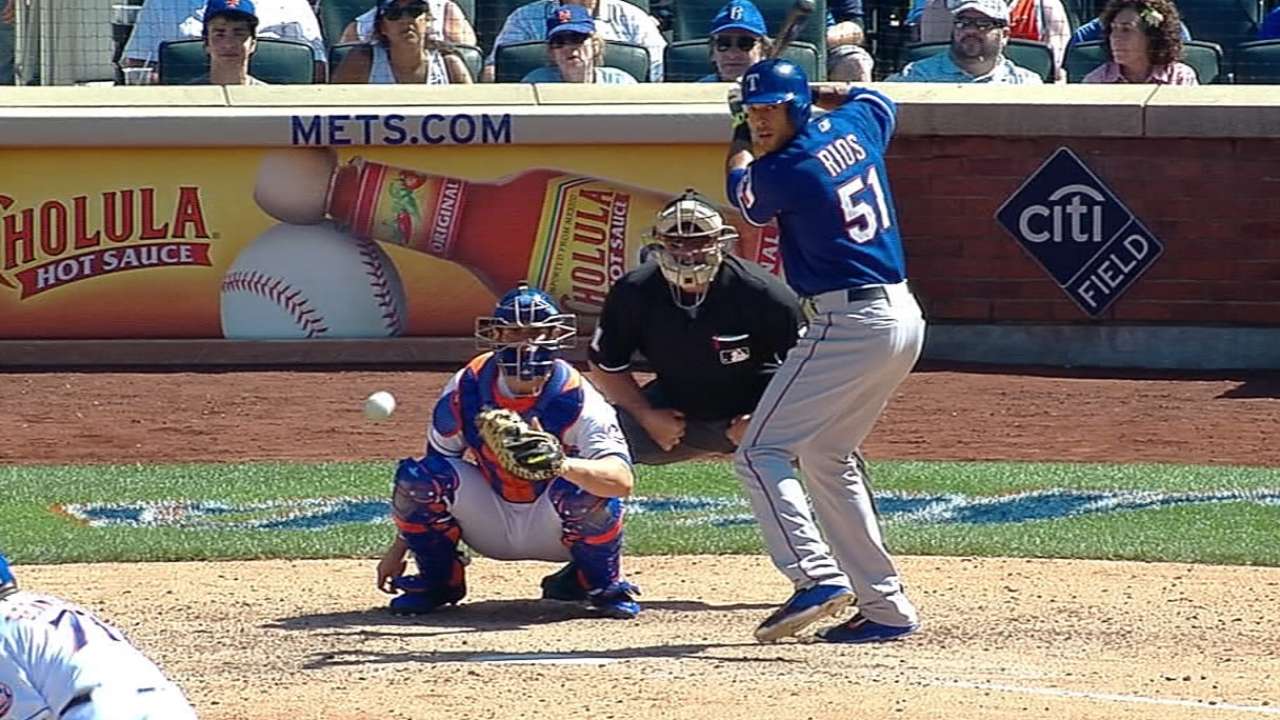 SURPRISE, Ariz. -- Alex Rios said he honestly can't remember if he was once part of a back-to-back-to-back home run barrage at any level of his career.
Rios couldn't even remember if he'd ever seen it.
"It felt pretty good," Rios said after the Royals topped the Rangers, 13-2, on Wednesday in the Cactus League opener for both teams. "We had plenty of good at-bats. There's some power here."
Rios finished off a string of three straight homers for the Royals off Rangers starter Colby Lewis with a jolt to left field that followed up a three-run blast to center by Eric Hosmer and a solo shot by Kendrys Morales to right. The Royals took a 6-0 lead in the first.
The last time the Royals hit back-to-back-to-back jacks in the regular season was on May 25, 2006, when Tony Graffanino, Angel Berroa, and Doug Mientkiewicz pulled off the feat against Detroit.
Rios, by the way, hadn't homered since July 6 of last season.
"I didn't know that," he said. "I'm glad I didn't."
Jeffrey Flanagan is a reporter for MLB.com. Follow him on Twitter at @jflanagankc. This story was not subject to the approval of Major League Baseball or its clubs.