MLB.com Columnist
Bernie Pleskoff
On the Cusp: Tampa Bay Rays
New-look organization offers help from Minor Leagues
In this series, Bernie Pleskoff takes a team-by-team look at which top prospects are poised to make a contribution at the big league level in 2015.
A change in the front office and field management have entirely changed the complexion of the Rays.
There are opportunities for prospects to assume roles that were taken by departed veteran players. A nice blend of youth and experience should keep the Rays in contention.
Here are the Rays prospects I think have a chance to make an impact in St. Petersburg in 2015, listed by their rankings in the Rays Top 20 Prospects list.
Hak-Ju Lee | SS | 6-foot-2, 170 pounds | No. 5
I was scouting games at Triple-A Durham when Lee was involved in a collision at second base that prematurely ended his 2013 seasons after only 15 games. Returning last year, Lee hit a meager .203 in 315 at-bats back at Durham. Can he rebound? A smooth fielder, Lee has been known to use the middle of the diamond very well with quick hands at the plate. Newly-acquired Nick Franklin will offer a serious challenge and Lee has to impress in Spring Training.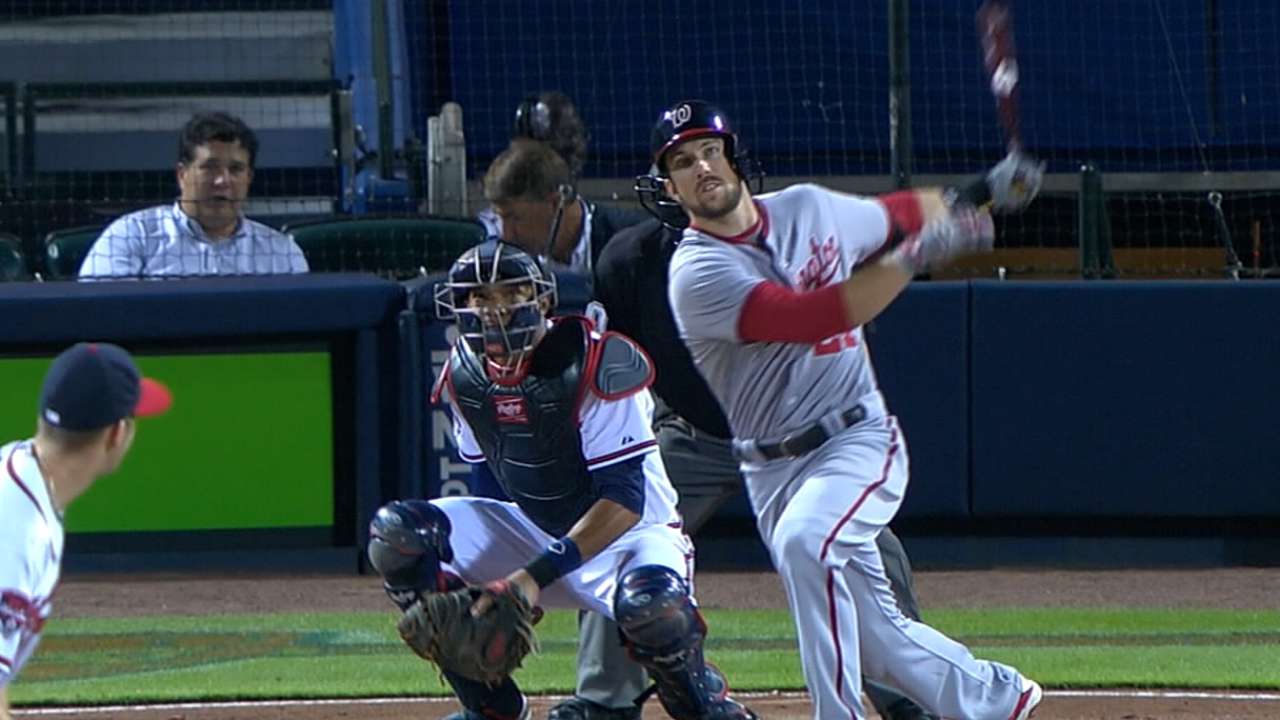 Steven Souza Jr. | OF | 6-foot-4, 225 pounds | No. 6
Souza came to the Rays from the Nationals in a three-team trade that also included the Padres. I hope the club is patient with him, especially if he's asked to hit in the middle of the Rays' order. Souza has great upside as a power hitter with ability to hit for average and steal bases. He can do it all, as he has shown in parts of eight Minor League seasons in the Nationals' system. If he keeps his swing compact, he can use the entire field and get his share of gap doubles. I look for a huge future for him.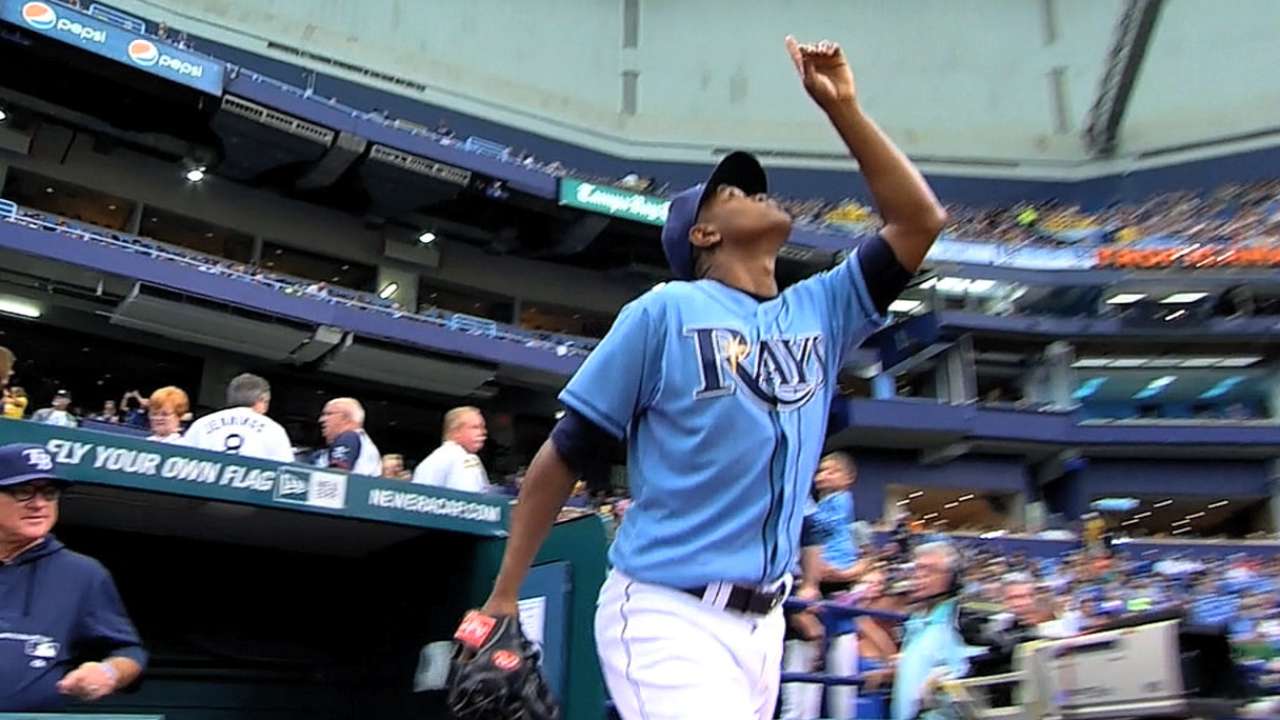 Enny Romero | LHP | 6-foot-3, 215 pounds | No. 8
Romero has the upside of a middle-rotation starter. However, the Rays starting staff remains so deep, he may not get an opportunity until rosters expand. He got a start in 2013 and threw 4 2/3 innings of one-hit ball, but he walked four. And that's the remaining part of the puzzle to be solved. His fastball-slider combination is effective, but he needs a more refined changeup to complete a big league repertoire. His fastball is the key to his sequencing, and his future role will depend upon the ability to get his best two pitches over the plate for strikes.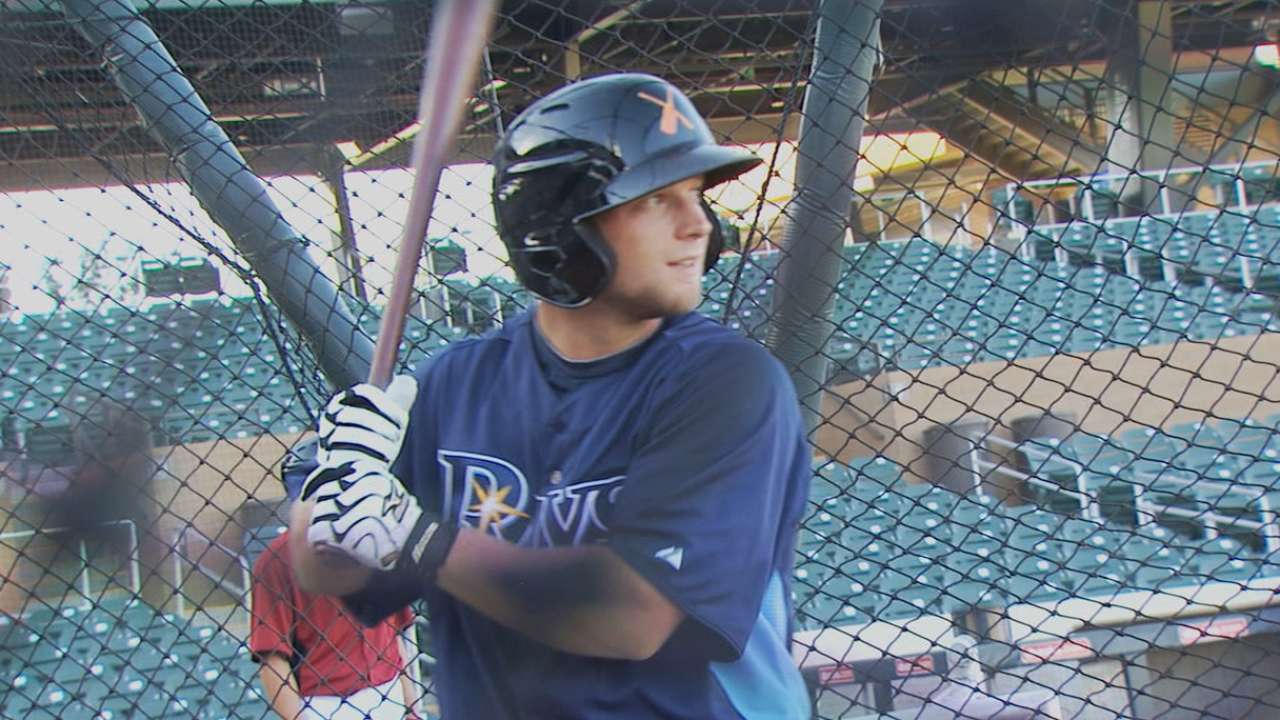 Ryan Brett | 2B | 5-foot-9, 180 pounds | No. 10
Switch-hitting Brett may be the beneficiary of a lack of middle-infield depth. He is coming off a fine offensive year at Double-A Montgomery, where he hit .303 in 459 plate appearances. A good contact hitter, Brett is a tough out at the plate as he sprays the ball to all fields. He has a bit of pop in his small frame and makes good use of every at-bat. Using good eye-hand coordination and patience, Brett sees pitches well and can help set the table for bigger hitters.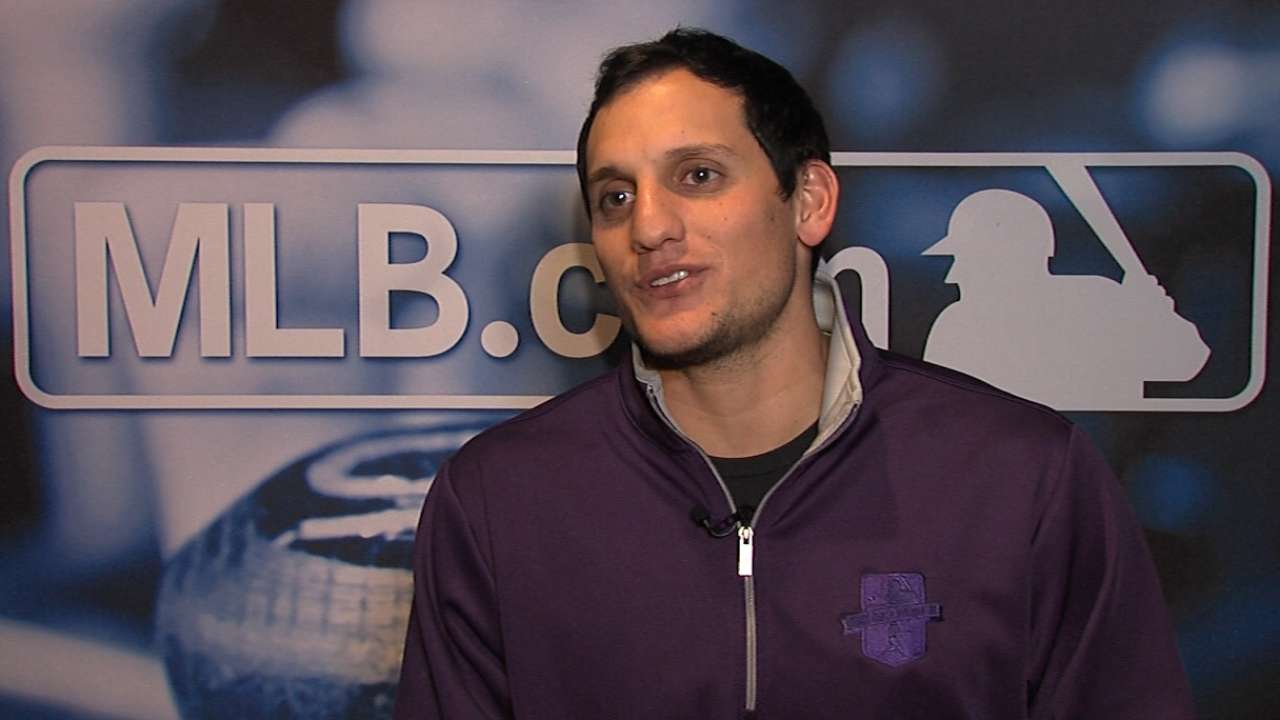 Mikie Mahtook | OF | 6-foot-1, 200 pounds | No. 18
A former 2011 Rays first-round selection, the right-handed-hitting Mahtook really took off last season at Triple-A Durham. He hit .292 and also had 12 home runs while knocking in 68 runs. He stole 18 bases. Perhaps with the outfield scene thinned out a bit, Mahtook will have a chance to shine in Spring Training. He does everything well, but doesn't have any one primary tool. A good athlete, Mahtook has to gain a bit more discipline and recognize pitches a tad quicker.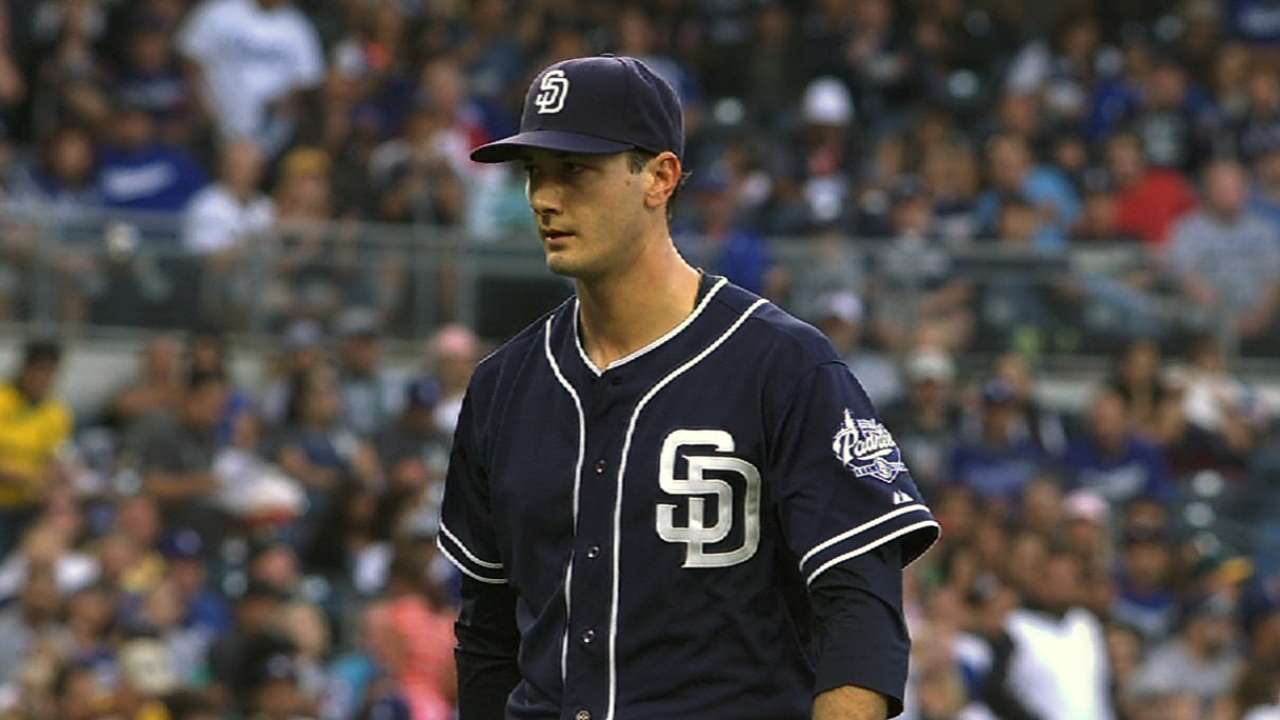 Burch Smith | RHP | 6-foot-4, 215 pounds | No. 19
Smith is a product of the Padres' organization and has always been viewed favorably by scouts for his high-velocity fastball. Forearm tendinitis sent him to the sidelines for much of this past year. I saw him in the Arizona Fall League, where he tried to make up for some of those missed innings. Looking fully healthy, his fastball moves well and when he combines that with an effective changeup, the deception is enough to control hitters. Showing good control, Smith adds starting pitching depth to the Rays organizational pitching.
Nathan Karns | RHP | 6-foot-3, 230 pounds | (unranked)
Without a high-velocity fastball, Karns makes the best of using a complete repertoire of pitches to change eye levels and keep hitters off balance. He uses a very good curveball as an out pitch as he pounds the zone with strikes.
Bernie Pleskoff has served as a professional scout for the Houston Astros and Seattle Mariners. Follow @BerniePleskoff on Twitter. This story was not subject to the approval of Major League Baseball or its clubs.