Chavez calms nerves in strong spring debut
Fellow rotation candidate Hahn happy with first Cactus League outing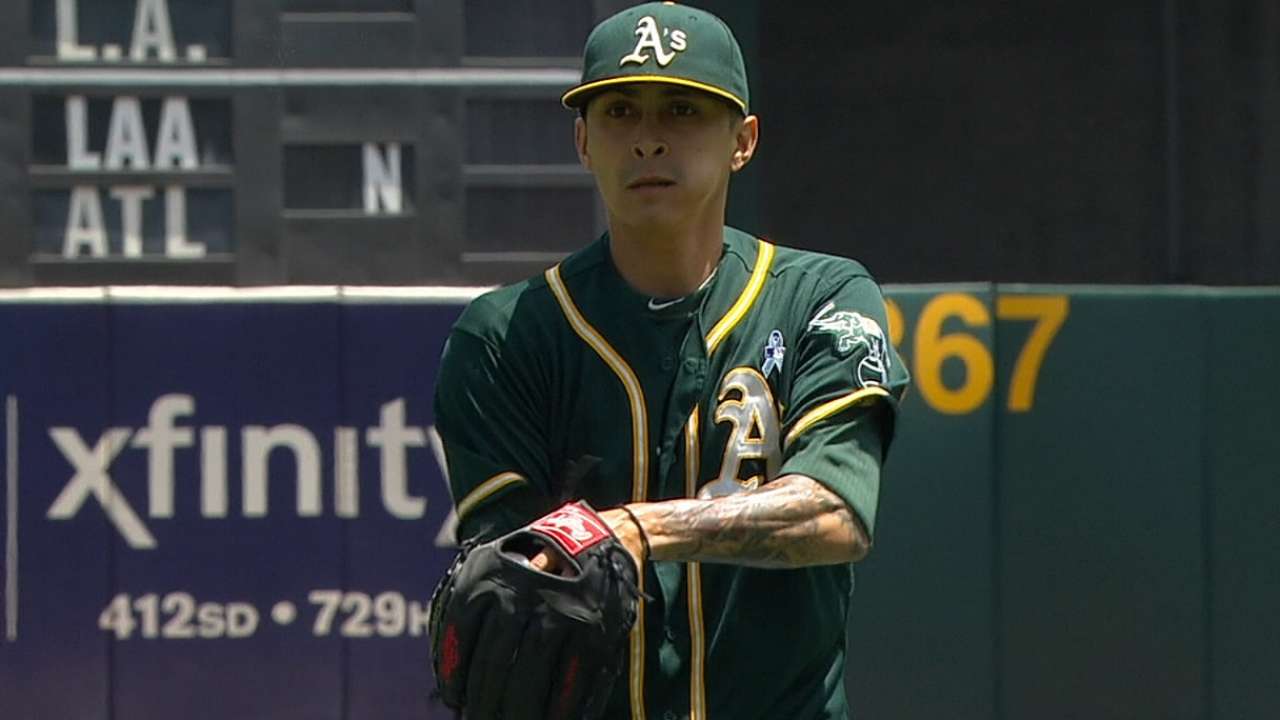 SCOTTSDALE, Ariz. -- Right-handers Jesse Chavez and Jesse Hahn, both strong bets to make the A's rotation barring disastrous springs, passed their first test in game action against the Giants on Wednesday.
An anxious Chavez started the game and compiled two scoreless innings, limiting the Giants to two hits and a walk along the way. He also struck out a batter in the 30-pitch outing, which included four ground-ball outs -- one of them a double play.
"Especially early on, you want to be down in the zone, and to get ground balls when I needed to was a big help and a big eye-opener for me, knowing that even though I was nervous I was able to get results," said Chavez. "I didn't panic, didn't try to do too much for the first one, just stayed within myself.
"I don't know why I was nervous today for the first one, but I was glad to get through it."
Stakes are high, but that's nothing new for the 31-year-old Chavez, who in eight seasons has never been assured an Opening Day roster spot upon arriving in camp.
"I like the competition," he said. "Every year there's a competition, especially for me in my situation. So I embrace it, I like it, and I think it's challenging for all of us here and will bring out the best in us."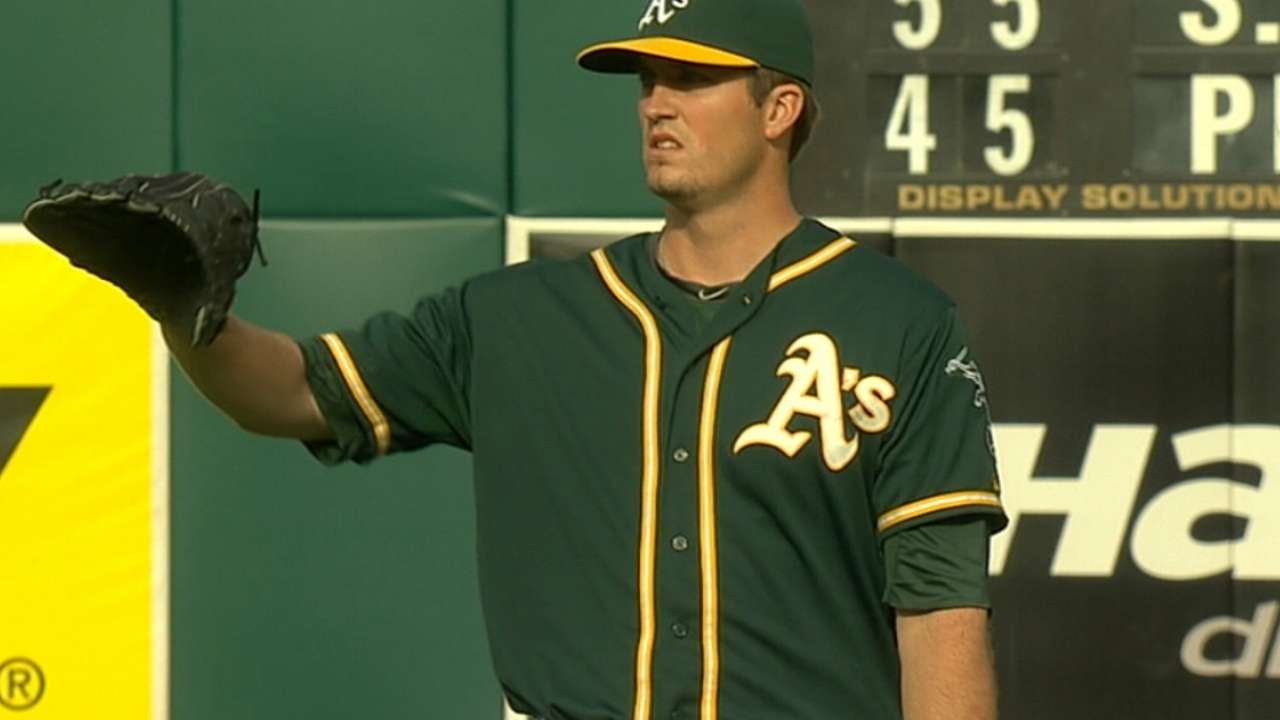 Chavez and Hahn are two of at least six candidates vying for three open rotation spots. Hahn followed Chavez on Wednesday and was touched for a two-run double off the bat of Buster Posey in his one-plus inning of work but came away "feeling strong," he said.
"All I really cared about is my arm coming out feeling good, feeling healthy for the first outing," Hahn continued. "I'm just excited to be back out there and competing. Now it's all about working out some kinks, working out the command, since it's a little rusty."
• The A's have moved the start time for their March 12 home game against the Mariners from 1:05 p.m. to 12 p.m. local time to accommodate a request by MLB, which is collaborating with HBO to film a special that day in Arizona. This production, according to a release, will include live tapings at four other Spring Training ballparks and will be dedicated to the fight against cancer.
Jane Lee is a reporter for MLB.com. This story was not subject to the approval of Major League Baseball or its clubs.