MLB.com Columnist
Bernie Pleskoff
On the Cusp: Texas Rangers
Jackson leads group of Minor League pitching reinforcements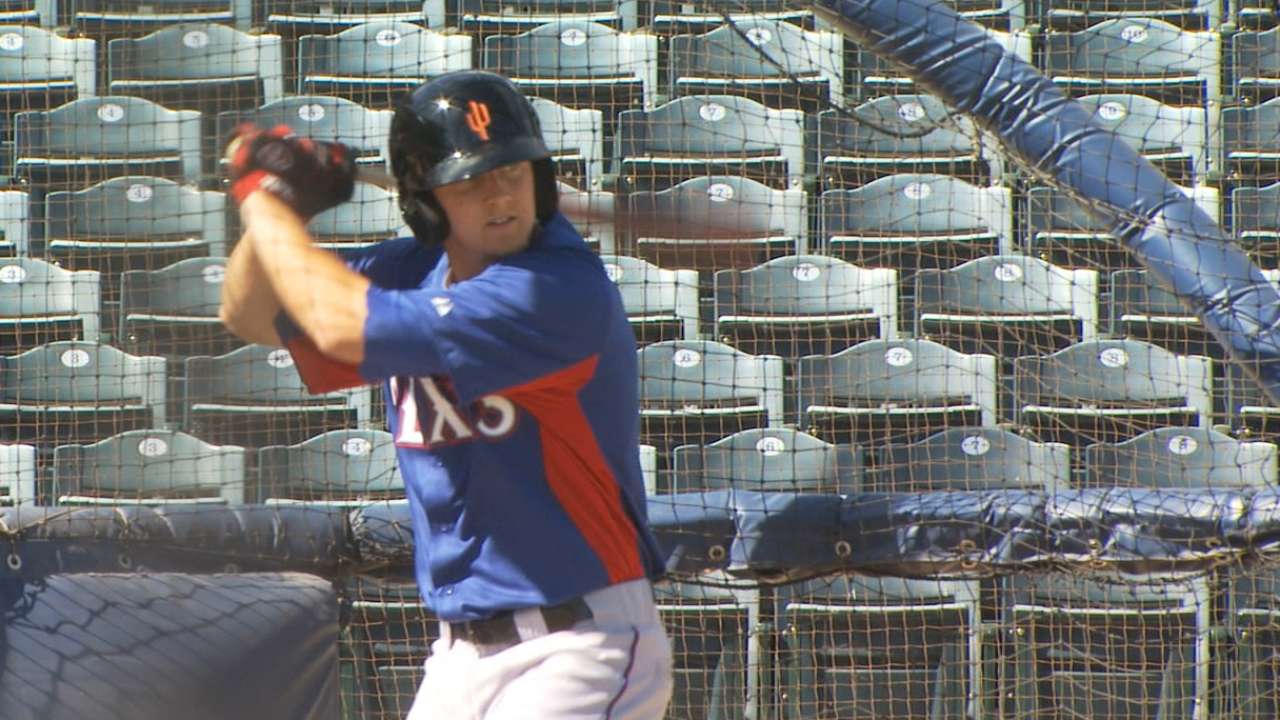 In this series, Bernie Pleskoff takes a team-by-team look at which top prospects are poised to make a contribution at the big league level in 2015.
The Rangers' prospect outlook for 2015 isn't quite the same as when the club was waiting for graduations from players like Jurickson Profar, Rougned Odor and a pitcher like Tanner Scheppers. Now, while some top prospects remain ready to help the big league club, a veteran group will comprise the bulk of the Rangers' roster.
Here are the Rangers prospects I think have a chance to make an impact in Texas in 2015, listed by their rankings in the Rangers Top 20 Prospects list.
Luke Jackson | RHP | 6-foot-2, 205 pounds | No. 3
Is it possible the 2010 supplemental first-round Draft pick could be ready to help the big league club this season? Maybe. More than likely his development will continue at Triple-A Round Rock. But Jackson has shown steady growth and improvement in his three-year Minor League career. He did scuffle a bit after his promotion to Round Rock from Double-A Frisco, but if he can throw strikes consistently, he has a chance. His walk rate was high, but his stuff plays. Using a mix of a high-90s fastball, and secondary pitches that include an effective curveball as well as a slider and changeup, he could progress quickly.
Alex Gonzalez | RHP | 6-foot-2, 195 pounds | No. 5
Gonzalez can get tremendous sink on his fastball, inducing ground balls as well as swings and misses. Mixing that pitch with a hard slider means the hitter has no idea where the ball is going because everything moves. Once he masters his repertoire and repeats his delivery consistently, Gonzalez may be given a chance to ply his trade at the highest level. He has work to do on his changeup and has to make his curveball even more effective, but his live arm gets hitters out.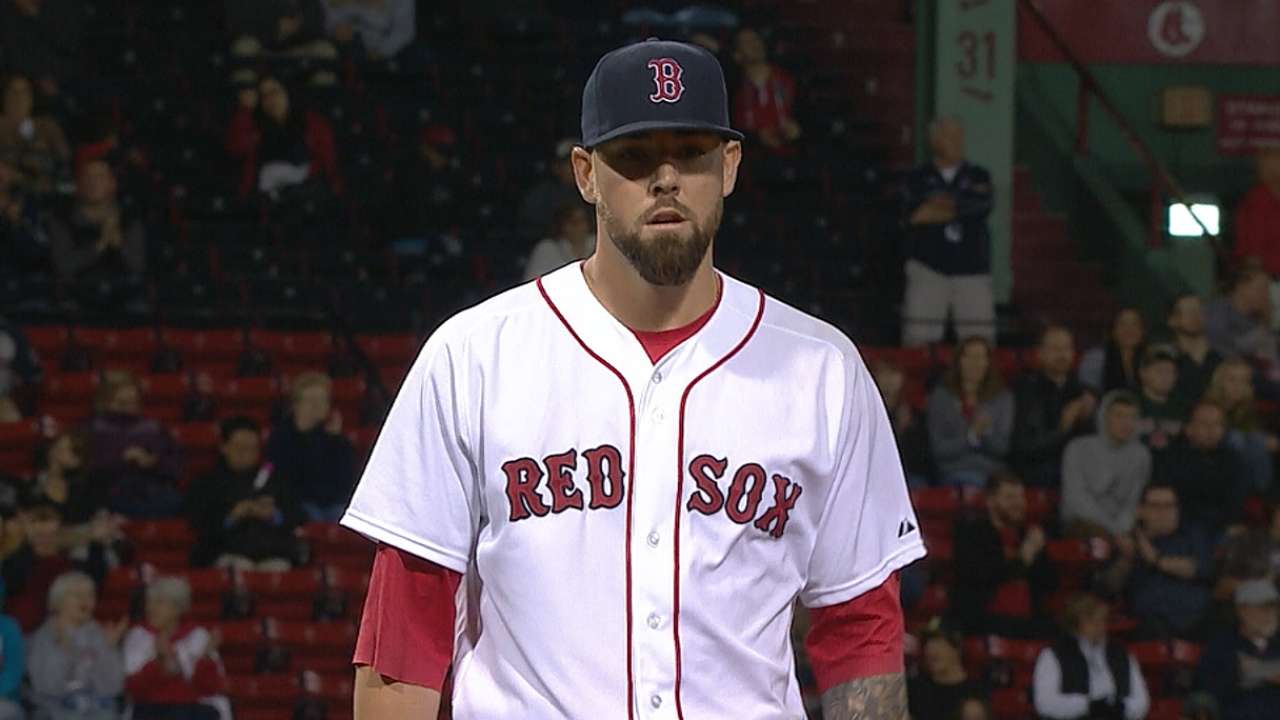 Anthony Ranaudo | RHP | 6-foot-7, 230 pounds | No. 6
The Rangers acquired the highly regarded starting pitching prospect from the Red Sox in exchange for starter/reliever Robbie Ross. Ranaudo has a huge frame and he uses his size to pitch downhill, meaning the ball is on top of the hitter in a hurry. He mixes in a fastball, curveball and changeup in a repertoire that really doesn't overpower the hitter. He has to be content to use the entire strike zone and refrain from being too precise and "nibbling" around the edges.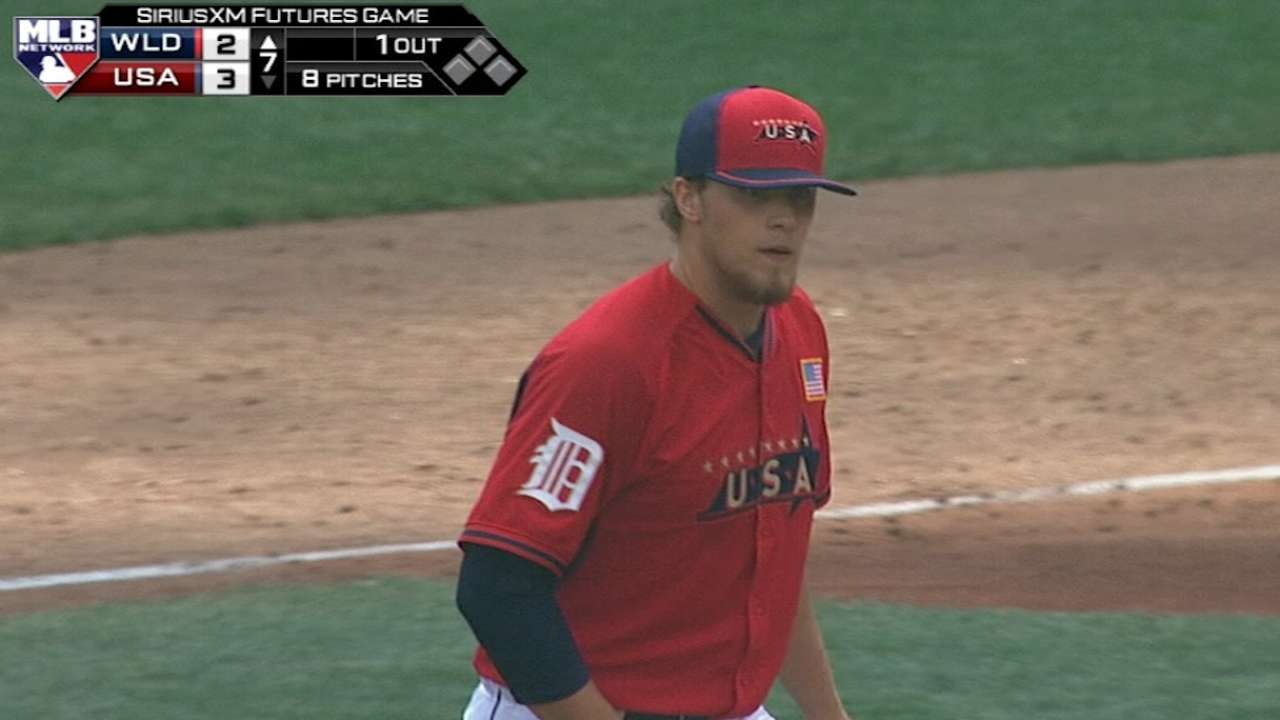 Jake Thompson | RHP | 6-foot-4, 235 pounds | No. 8
The Tigers selected Thompson in the second round of the 2012 Draft. In need of bullpen help, Detroit traded him to Texas for Joakim Soria. Big and strong, Thompson has a range on his fastball from 88-94 mph. Getting good sink on that pitch is important to his success. He also throws a cutter, a curveball and a changeup -- all are solid pitches. He has scuffled a bit against left-handed hitters in his career, but he has enough solid stuff to open the eyes of the coaching staff.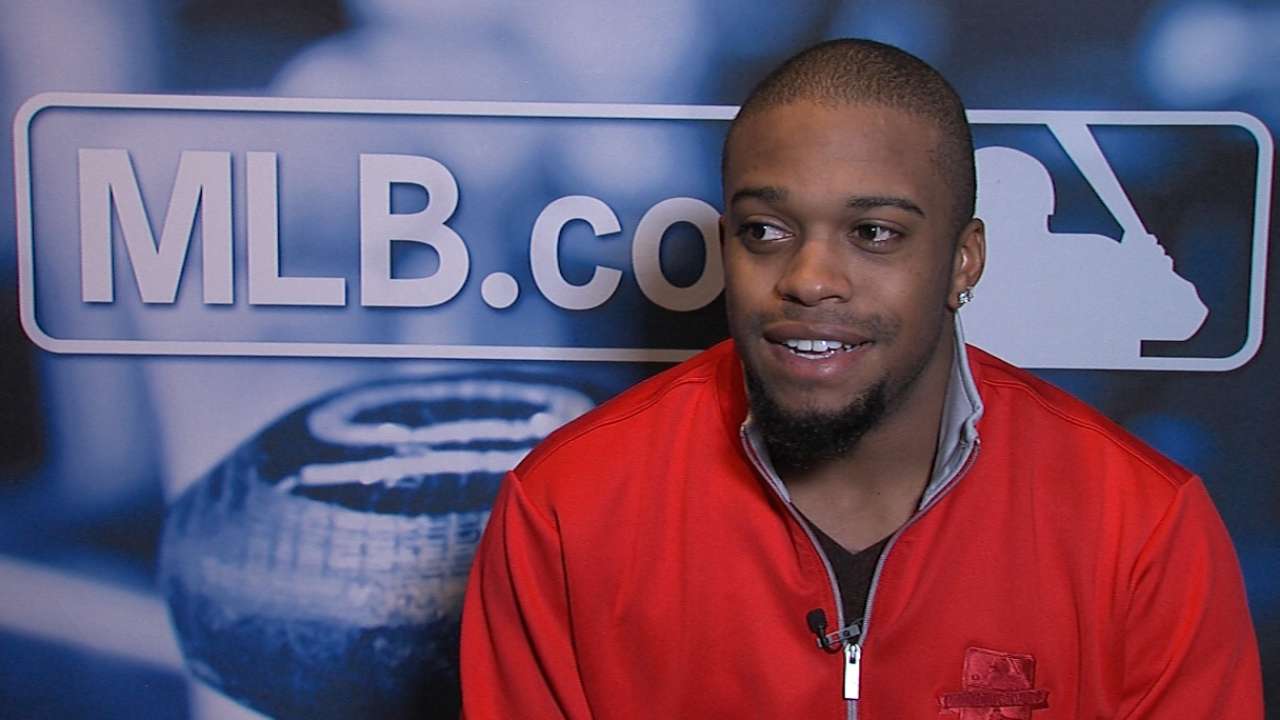 Delino DeShields, Jr. | OF | 5-foot-9, 210 pounds | No. 9
DeShields has good speed for his frame. He came to the Rangers from Houston in the December Rule 5 Draft. He must remain with Texas all season or be offered back to Houston. A second baseman at one point, he now has concentrated his play on the outfield, and center field in particular. He could be a sleeper role player with good speed and a line-drive type bat that can result in doubles to the gaps.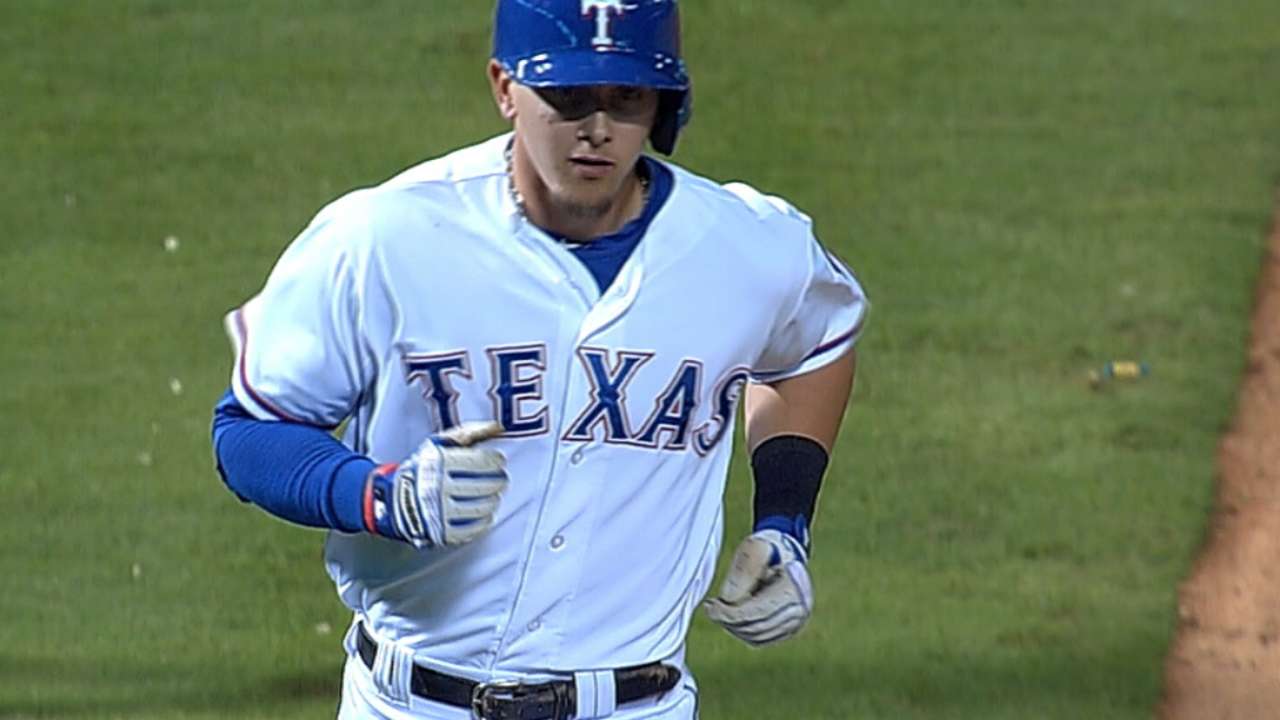 Ryan Rua | OF/1B/3B | 6-foot-2, 205 pounds | No. 19
Rua is a good hitter with natural instincts and athletic ability. He can play several positions, but he is more skilled on offense than defense. A right-handed hitter, Rua got 105 at-bats with the Rangers last year and hit .295. His impressive statistics included only 18 strikeouts. Rua has some pop in his bat, and given the right pitch, he can take the ball to the gaps or over the fence.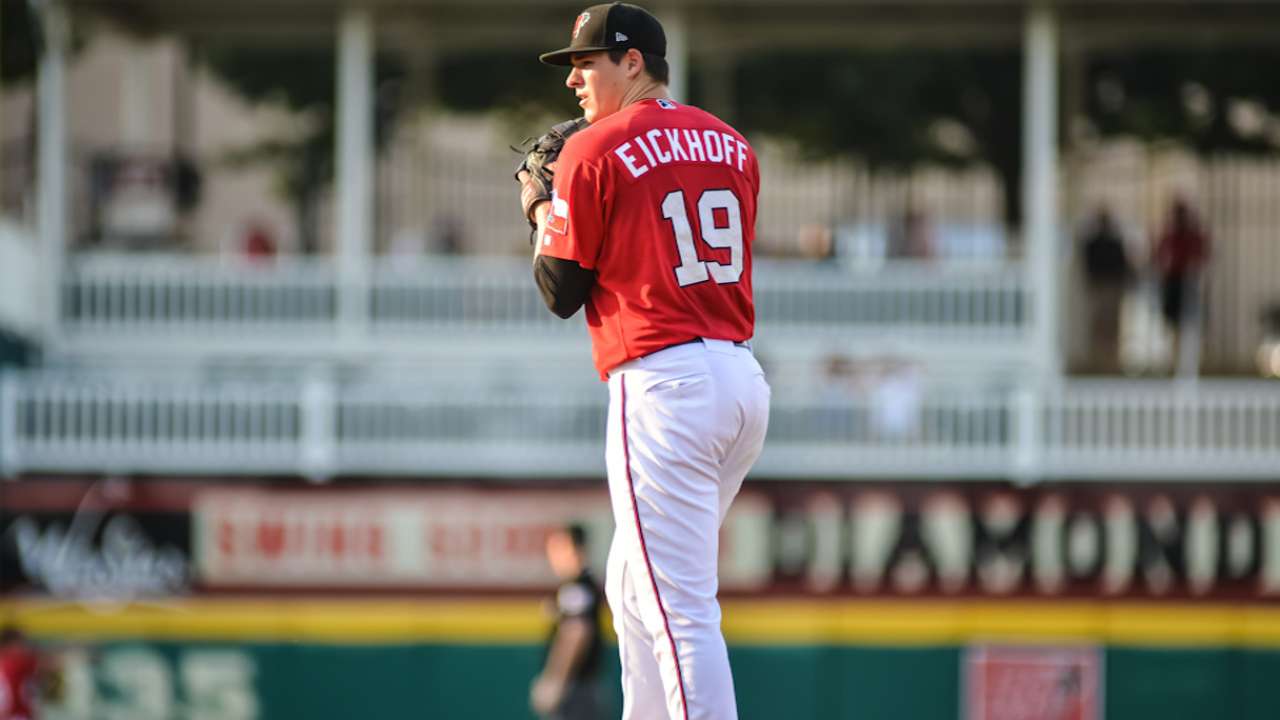 Jerad Eickhoff | RHP | 6-foot-4, 240 pounds | No. 20
Big and strong, Eickhoff can bring his fastball to 95 mph. His sinking fastballs miss lots of bats. He also throws a solid curveball, but needs to improve his other secondary pitches. He may be a year away, but he would be available if starting pitching issues creep up during the course of the season.
Bernie Pleskoff has served as a professional scout for the Houston Astros and Seattle Mariners. Follow @BerniePleskoff on Twitter. This story was not subject to the approval of Major League Baseball or its clubs.