Williams says new rules will become second nature
Pace of play will be in effect for Nats' spring opener, and manager isn't concerned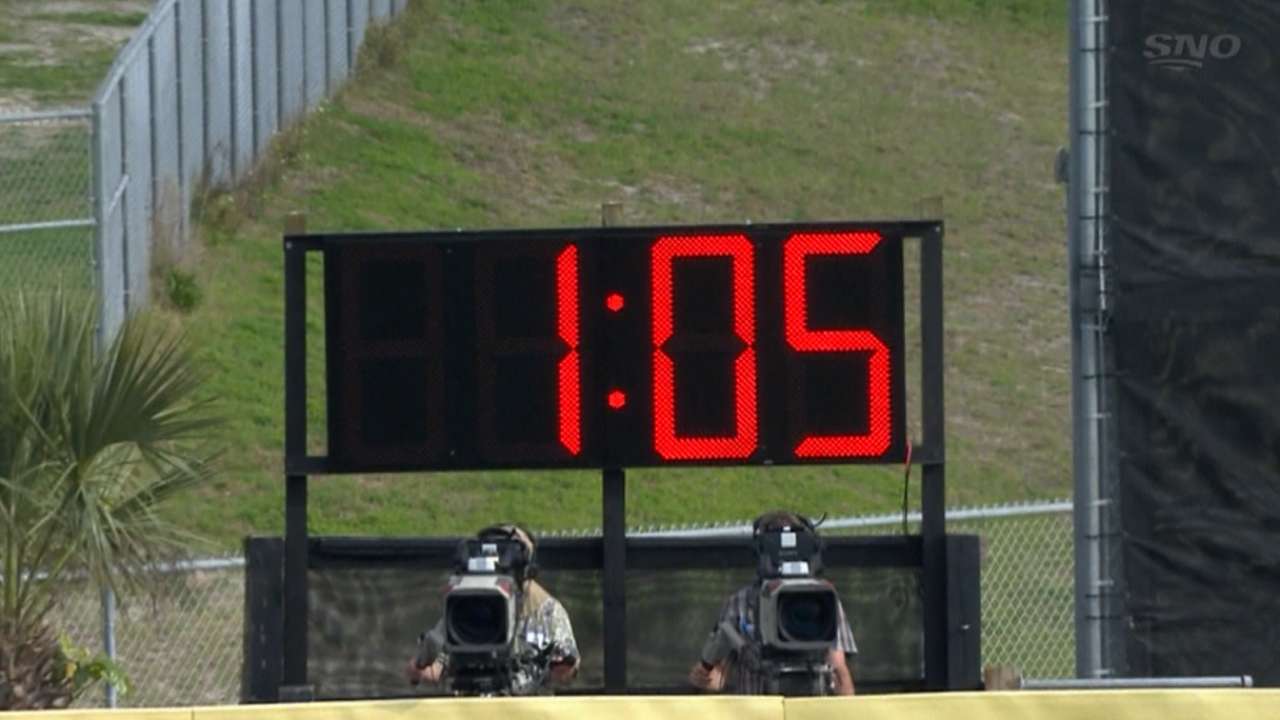 VIERA, Fla. -- The Nationals will have their first experience with Major League Baseball's new pace-of-play rules during Thursday's Grapefruit League opener against the Mets.
Manager Matt Williams met with MLB officials earlier this week to discuss specifics on the new rules, which include hitters having to keep one foot in the batter's box between pitches, and a clock to limit time between innings.
"Everybody's got their own feeling," Williams said. "Our thought is, well, it is what it is. We can talk about it all we want, but we're still going to have to do it, so we might as well just do it. Might as well just go play the game and not let that rent space in our brain."
Williams acknowledged the new rules may take some time to get used to, but he believes it will eventually become second nature.
"As we saw last year with the replay, guys, they get accustomed to things very quickly," he said. "They're trained as baseball players to have adversity every day. So they'll deal with it, but it's going to be a challenge.
"The good thing about it is we get a chance to work through it in Spring Training, and the umpires can tell them, 'Hey, that would be pushing the envelope a little bit,' with regards to stepping out of the box or what have you, so we get a chance to work through it this spring, which is good."
Jamal Collier is a reporter for MLB.com. Follow him on Twitter at @jamalcollier. This story was not subject to the approval of Major League Baseball or its clubs.