Street handles business on and off the field
One of few players without an agent, closer negotiating extension with Angels by himself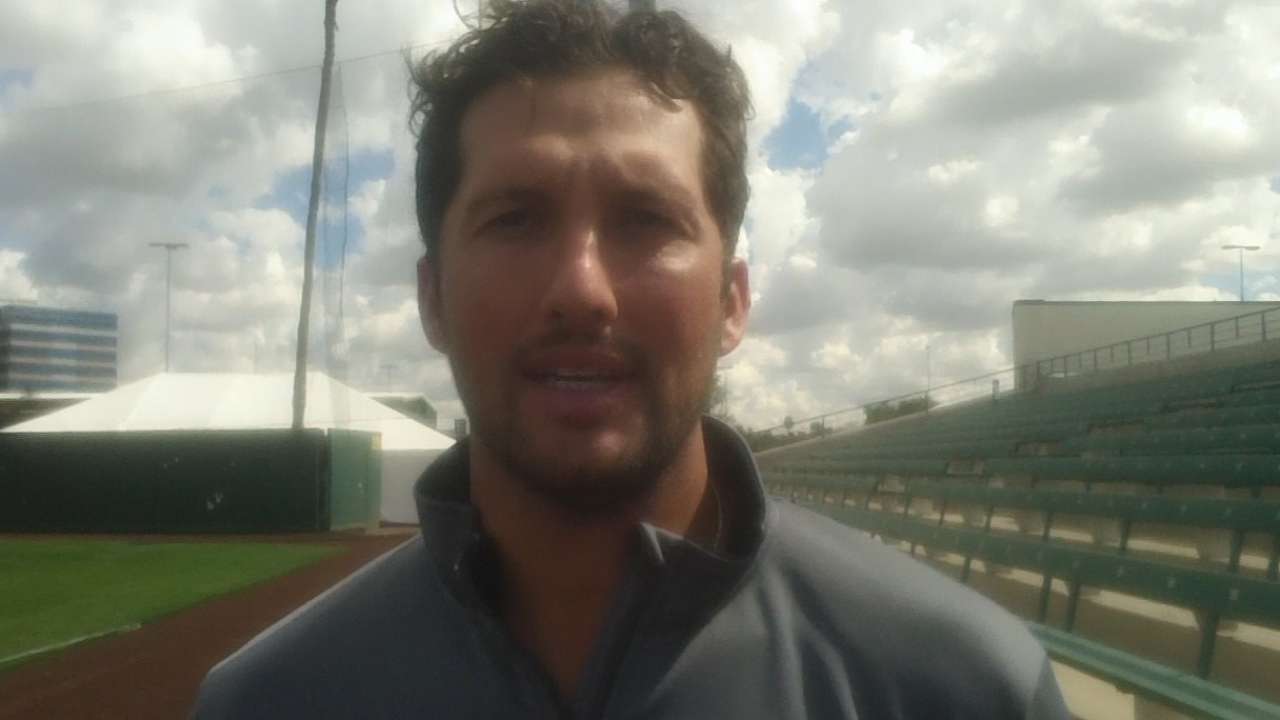 TEMPE, Ariz. -- There's an old saying that Huston Street frequently references, especially lately: He who represents himself has a fool for a client.
The Angels' closer laughs at the thought, the irony inescapable.
"I worry about that all the time," said Street, the veteran closer who's acting as his own agent while negotiating a contract extension with the Angels this spring.
Street has been representing himself for the last 2 1/2 years -- starting with the two-year, $14 million contract he negotiated with the Padres in July 2012 -- and Angels general manager Jerry Dipoto believes the 31-year-old right-hander is the only active Major Leaguer without an agent.
"He's a businessman," Dipoto said of Street, "and he just so happens to be 30th all-time in saves."
Ask anyone about the art of being a self-represented player, and they'll usually say it's not for everybody.
"I think you have to be a good listener, I think you have to be a good thinker, and I think you have to be in touch with reality," said former starting pitcher Jamie Moyer, who negotiated two contracts with the Mariners late in his 25-year career.
"Huston's in a unique place in his life," Dipoto said. "I think it's really neat that he's taken that on for himself. He trusts himself."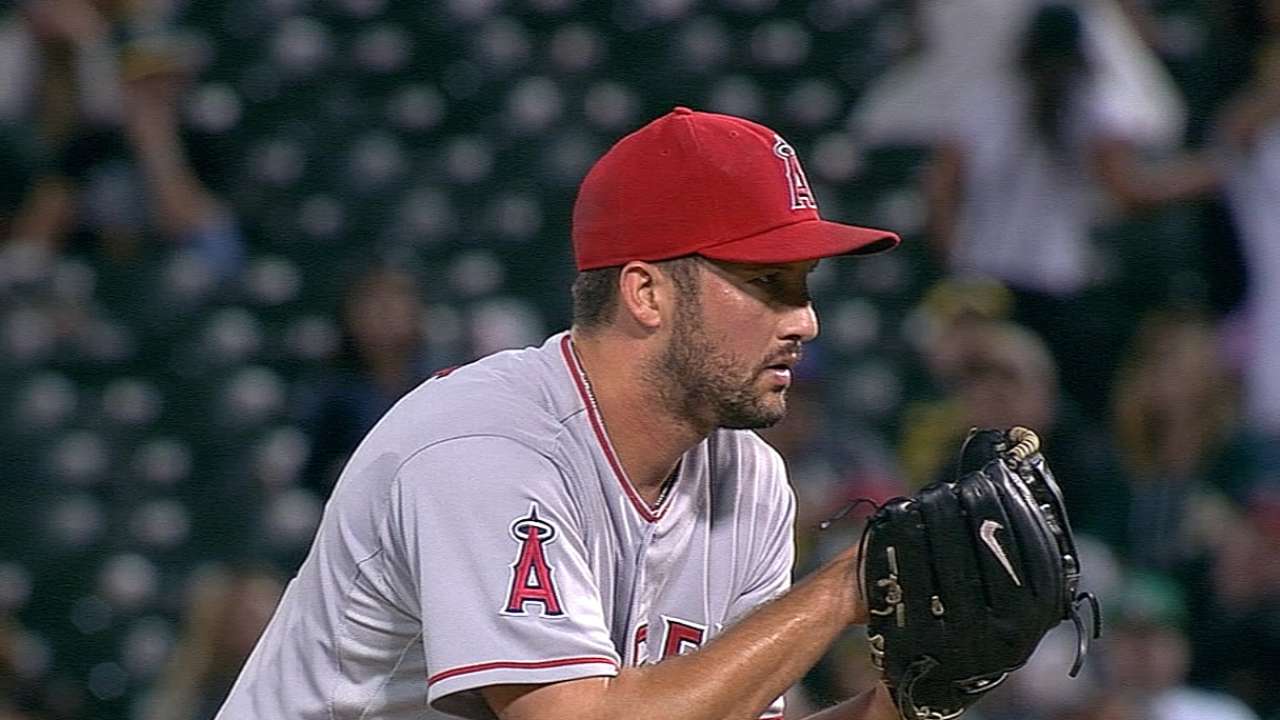 Street seems like an ideal candidate, because he falls into a very specific slot as a veteran closer and because he was brought up alongside business-savvy parents.
Street's father, star collegiate quarterback and pitcher James Street, started what is now one of the largest structured-settlement firms in the country. His mother, Janie, is just as knowledgeable about business. And Street himself is an established real-estate investor and developer in his hometown of Austin, Texas, with aspirations of some day owning his own Major League franchise.
In the aftermath of his father's sudden death in September 2013, Street was charged with handling the family's investments. And early last year, he and his mom purchased a high-profile development site in downtown Austin that allows for a 96-foot-tall building.
A baseball contract in Spring Training? Please.
"You compartmentalize those things," Street said. "You get to the field, it's business, it's baseball. It's just like anybody else with a job."
Dipoto and Street had exploratory talks about an extension over the offseason, and they are expected to begin exchanging formal offers soon. Street won't let negotiations drag into the regular season unless they're hashing out details, and he has drawn a very clear line in the sand -- he wants something between the four-year, $36 million contract Andrew Miller signed with the Yankees and the four-year, $46 million contract David Robertson signed with the White Sox.
Both are two years younger, but neither is as accomplished as Street, who has a 2.82 ERA and 275 saves in 319 chances since his rookie year in 2005.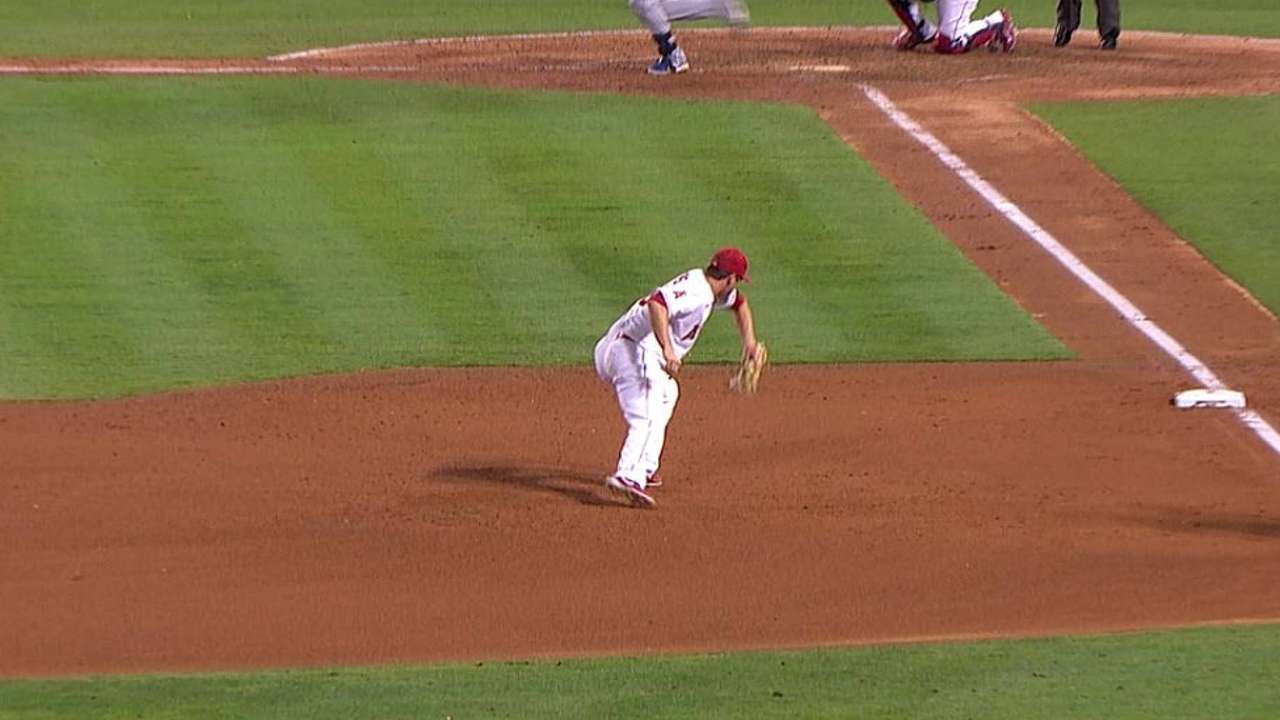 "I treat it just as if I'm negotiating a real-estate lease in Austin -- don't waste my time," Street said of his general approach toward contract negotiations. "Either we're moving towards a direction, towards a point, or we're not."
The list of players who have acted as their own agents isn't all that long. Gary Sheffield, now an agent himself, negotiated his own deals toward the end of his career; Lenny Dykstra did his final contract with the Phillies; Matt Morris worked out a three-year deal with the Cardinals in January 2002; Curt Schilling negotiated with the Red Sox as his career was winding down; and Kenny Rogers did his final contract in November 2007 after dismissing Scott Boras.
They all hired lawyers to handle the contract language, of course, because, as Moyer said, "You can only do so much."
The Major League Baseball Players Association allows players to represent themselves, but the union strongly recommends that they use certified agents to negotiate their contracts. Street emphasized that agents hold a strong place in the game, but he thinks they're more beneficial for Draft picks getting acclimated to professional baseball, or superstar free agents looking to maximize their earning potential, or fringe free agents trying to get the attention of all 30 teams.
"I don't have anything negative towards agents whatsoever," said Street, who was previously a client of Hendricks Sports Management and didn't want to get into why he broke out on his own.
"I just sort of felt like I could handle my own business, and I felt like I could speak plainly and know the market and just be upfront, tell the truth of what I believe and stick to it and kind of set it on a principle. So much of what I ask for as a player is what I believe in principle, not necessarily what the market is."
Street doesn't consider himself a trailblazer in this regard and doesn't necessarily believe he'll set a trend for self-representation.
But he does want to set a tone in another way.
"I want players to take ownership of their careers," Street said.
"I agree 100 percent," Moyer added. "That's a fabulous statement. I think too many players just let their agents take care of it. I think they should be involved in it, just to learn and to try to understand."
Alden Gonzalez is a reporter for MLB.com. Read his blog, Gonzo and "The Show", and follow him on Twitter @Alden_Gonzalez. This story was not subject to the approval of Major League Baseball or its clubs.