Hahn's plan to reshape White Sox slow to boil
Early offseason obstacles forced club to look at creative ways to land targets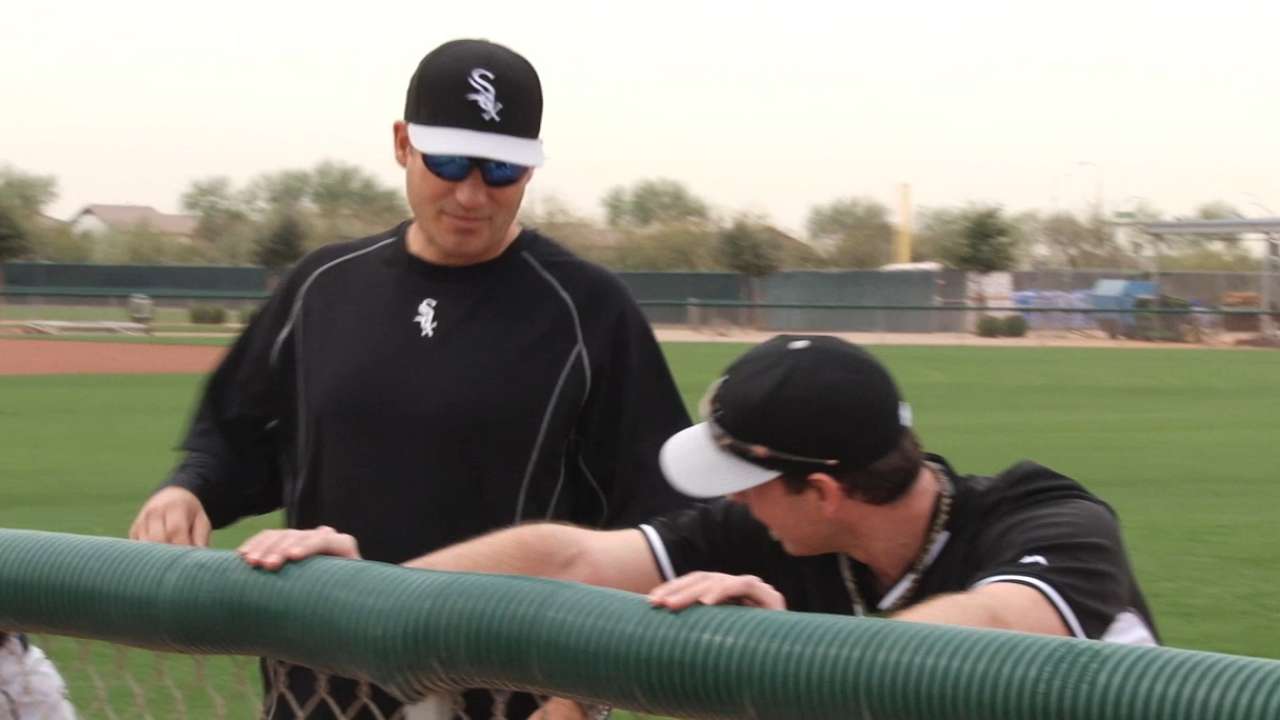 GLENDALE, Ariz. -- A Cactus League media day in late February, featuring general managers and managers from the Arizona-based teams in one Spring Training location, allowed Rick Hahn to return to what could be considered the opening night of his offseason victory tour.
That location was the Biltmore, where the General Managers Meetings took place in November. But as Hahn moved through this hotel in Phoenix, he distinctly remembered a time from four months ago when the possibility of bringing eight impact offseason additions to the White Sox didn't seem so plausible.
"It's funny because I walked by the room that I was staying in at the GM Meetings and I distinctly remember coming back from a Fall League game," Hahn told MLB.com in a recent interview. "I left the game early that night because I was frustrated with some of the messages and some of the exchanges I was getting with other clubs and then some agents.
"I distinctly remember going back in my room and sitting there thinking, 'This is a good plan, but we are hitting roadblock after roadblock. We might need to come up with some alternative ways in dealing with some of these things.'"
This roadblock lasted approximately 24 hours, according to Hahn. A few days later, as he was at Phoenix Sky Harbor Airport getting ready to return home, Hahn was talking to Zach Duke's agent, Mark Pieper, who also represented Adam LaRoche, and started making a little progress.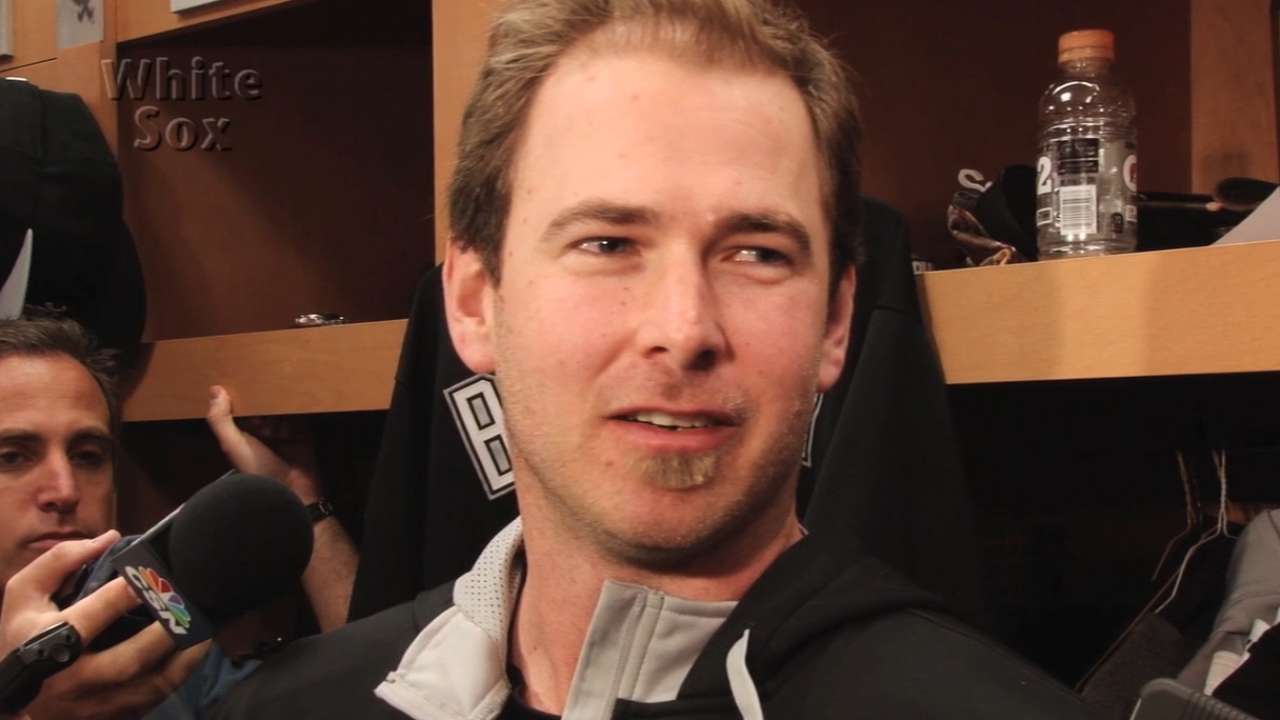 "By the time I got off the plane at O'Hare, we had moved the chains on both of those guys," Hahn said. "It started things rolling."
Duke and LaRoche actually started one of the greatest offseasons in franchise history. Duke was important to get done early because he was one of two left-handed relievers on the market who fit what the White Sox desired, and they didn't want to lose out. For some of those other needs, greater options and a little more depth existed either via trade or free agency.
Want to know exactly who those targeted players were and in what order? Find some way to get into Hahn's office at U.S. Cellular Field. There's still a board there with seven different positions labeled at the top and anywhere from 15 to 40 names lined up below in the White Sox preferred list order.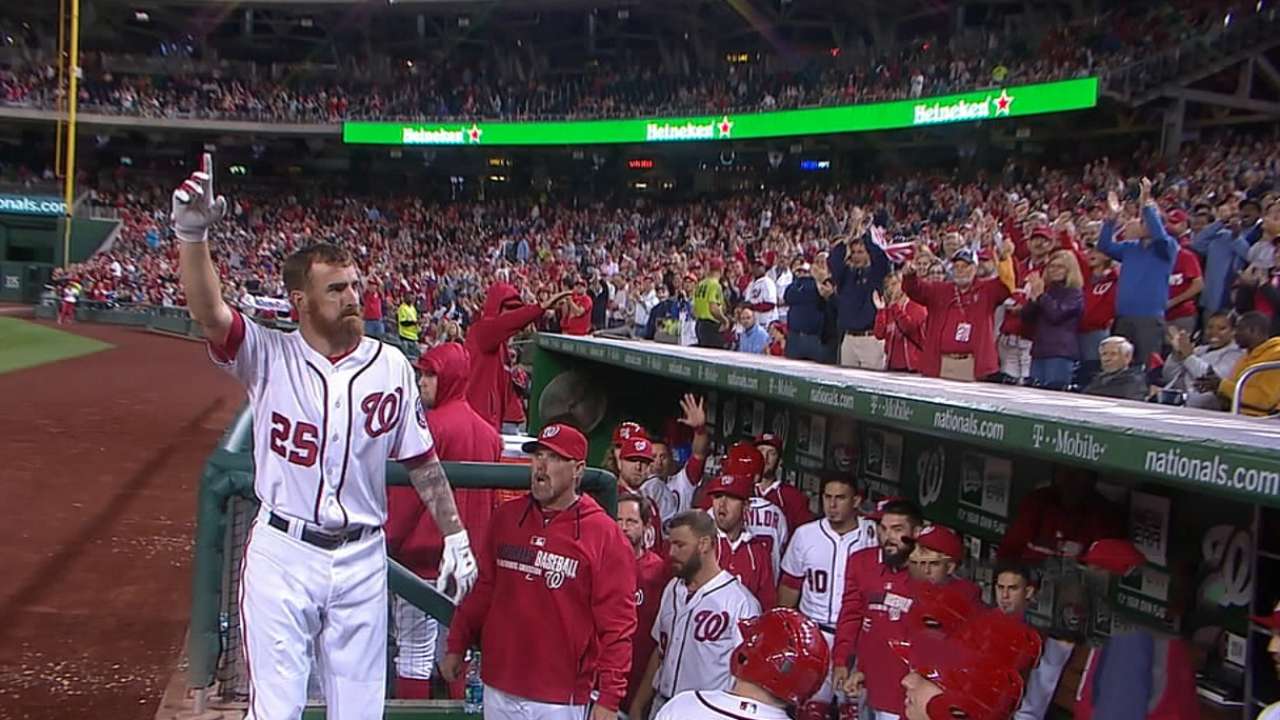 Needless to say, the White Sox hit on a number of their high-ranking targets -- maybe more than they even envisioned. It certainly wasn't a haphazard process, with Hahn having to negotiate the different waters between the free-agent pursuit of David Robertson vs. the trade with Oakland for Jeff Samardzija, as examples explained in broader strokes by the White Sox general manager.
"The biggest difference is you can sometime accelerate the time frame on a free agent. Conceivably, you have alternatives within the market that are willing to commit if the free agent isn't willing to commit," Hahn said. "There are a lot of times where another club with a premium trade asset is going to have multiple options out there as well. It's a little difficult to move that pace along vs. the free-agent pace.
"In each instance, there is an element of negotiation. In each instance, you are trying to create a win-win for both so that you can continue to do business with them in a way that benefits both of you. There are some similarities but the biggest difference is the timing element.
"If a free agent wants to be with you and is not just about money, if you get to the point where you need to move on, they tend to make a decision and respect that and realize they may lose you as an option," Hahn said. "Whereas, if you are trying to trade for a premium trade piece, and explain you may need to move on, they are going to have some other options more easily."
Many free agents have an idea where they want to go. Some stand behind the highest offer. Others, such as Melky Cabrera with the White Sox, need to be convinced the particular team can win despite his perceived fit with U.S. Cellular and his family's attraction to Chicago.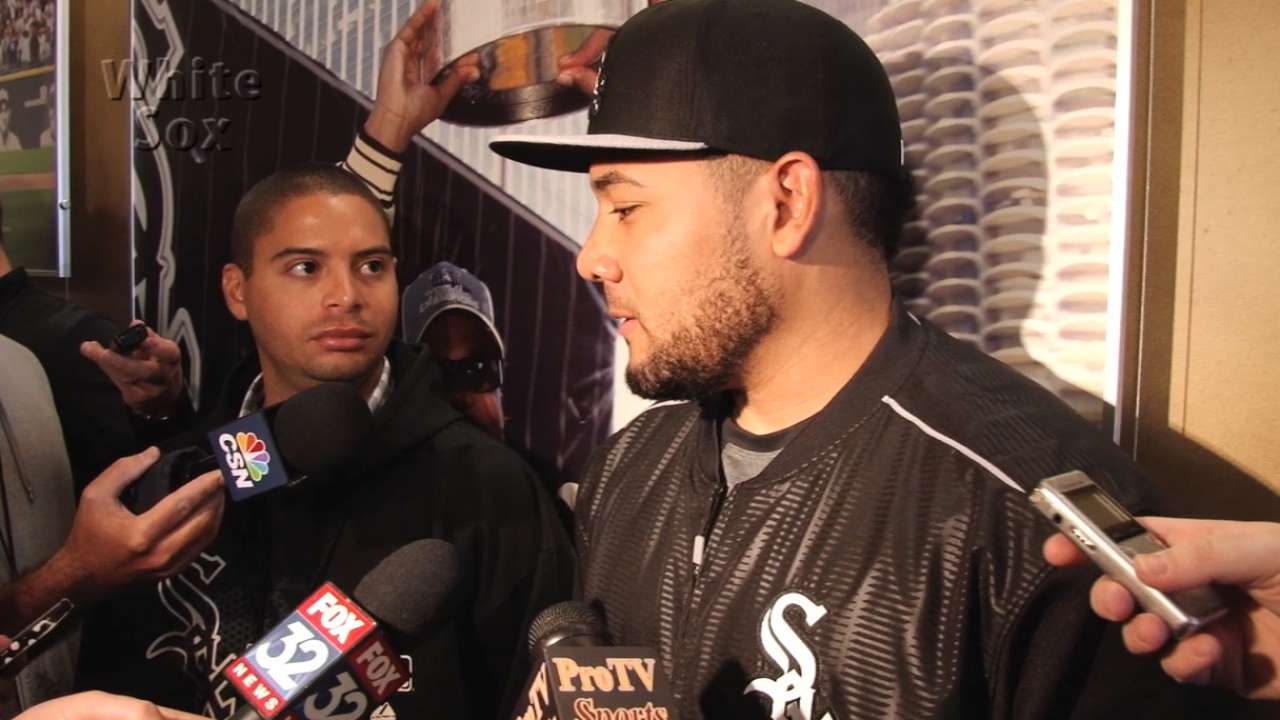 Those early moves allowed Hahn to show Cabrera a desire to win. White Sox chairman Jerry Reinsdorf allowed the franchise to go over the projected budget by adding an important piece such as Cabrera after hearing the case presented by Hahn and executive vice president Ken Williams. After approving this significant stretch, Reinsdorf immediately asked Hahn what he was going to do about the utility infielder spot.
Adding Emilio Bonifacio and Gordon Beckham answered that question. There wasn't much where Hahn swung and missed, but he's not about to take a congratulatory lap in March.
"There are too many baseball gods that will lead to [White Sox head athletic trainer] Herm Schneider's name showing up on my caller ID if I start crowing or feeling complacent about what we are able to do as a group this offseason," Hahn said. "We feel real pleased, but our work is not done. It's an ongoing process.
"It began in the middle of '13, but it didn't end with Opening Day of 2015. This is not about jumping up and putting us in a position to win one. We want to be in a position to win on an annual basis. That work continues."
Scott Merkin is a reporter for MLB.com. Read his blog, Merk's Works, and follow him on Twitter @scottmerkin. This story was not subject to the approval of Major League Baseball or its clubs.