Reds aim to be more aggressive, smarter on bases
Price says putting pressure on defense key to improving run scoring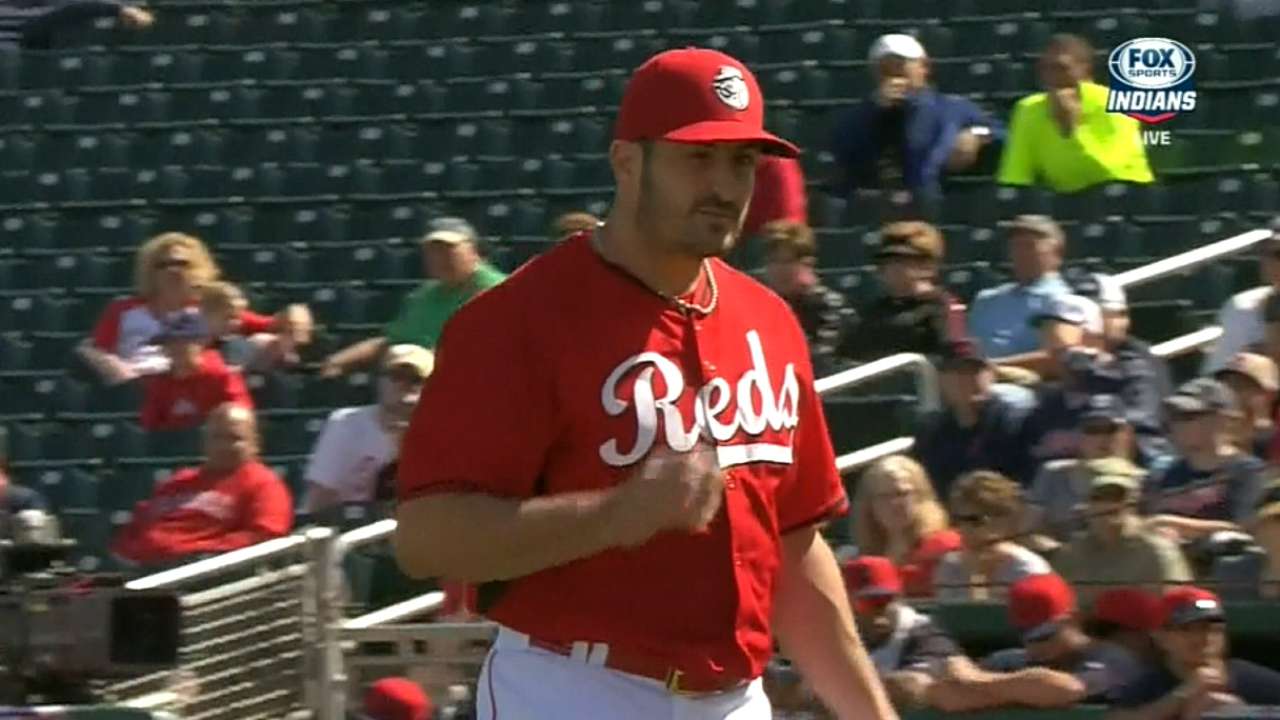 GOODYEAR, Ariz. -- Last year during his first Spring Training as Reds manager, Bryan Price made it a goal for his club to be more aggressive on the bases and try to score more runs. Cincinnati still ended up ranked 13th in the National League in runs scored. The club also led the Majors with 28 runners thrown out at home on non-force plays.
During Tuesday's 10-0 Reds win over the Indians in the Cactus League opener, the Reds were often aggressive when running, reading balls hit to the outfield and taking an extra base when possible. For example, Brandon Phillips did a nice job scoring from second base on Devin Mesoraco's RBI single in the first inning.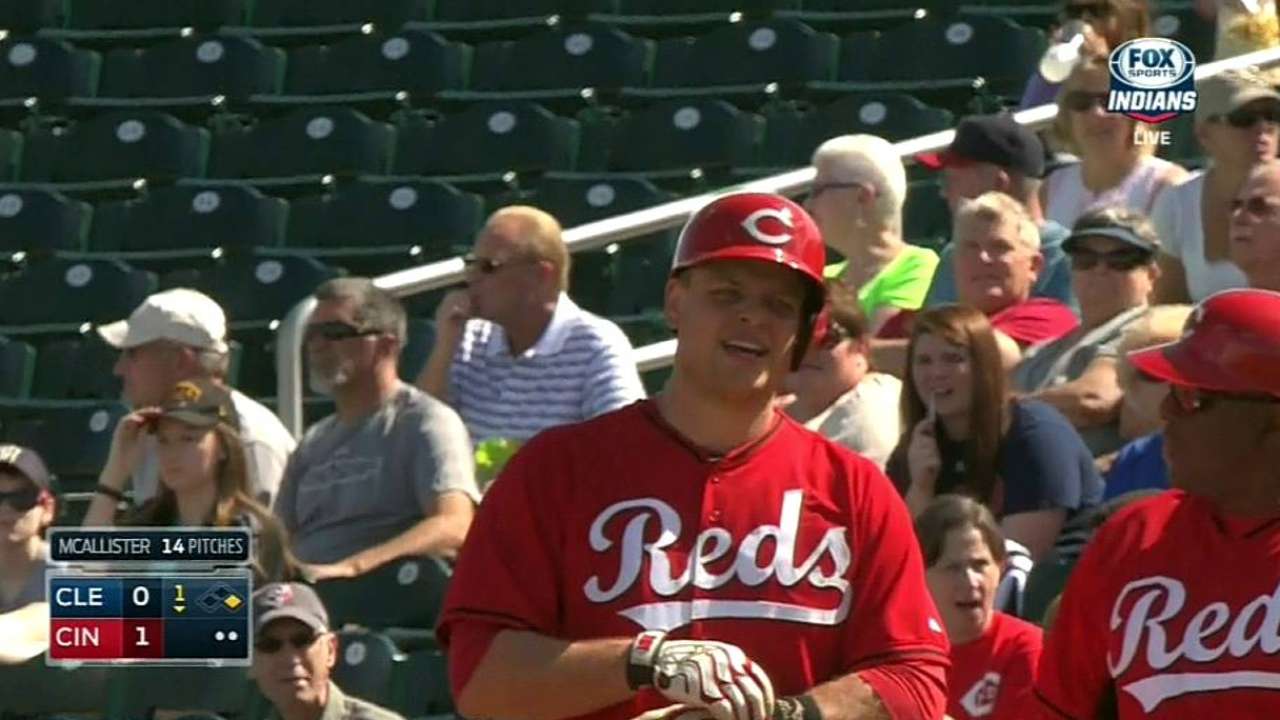 Once again, Price is emphasizing a better running game.
"The bottom line is when you lose, you tend to hyper focus on areas of your game that stand out as areas that need improvement," Price said on Wednesday. "We've been a very good baserunning club in the past. When you don't score many runs, you tend to focus on how do we take advantage of every opportunity to score? We did get away a bit from our aggressiveness on the bases. We're not inundated with a bunch of speed guys.
"That being said, we really want to focus on our secondary leads and forcing the defense to stop us, especially balls put into play in the outfield -- making the outfielders come up clean with the ball and making an accurate throw."
How does the team work on this area?
"First of all, it's just awareness. This is where any team can get better," Price said. "It's not about finding more Billy Hamiltons. It's about taking advantage of every opportunity to put pressure on the defense."
Other items of note from Wednesday:
• Outfielder Brennan Boesch, in camp as a non-roster player, will get some work at first base this spring as a potential backup to Joey Votto. Boesch has never played first base professionally but the added versatility could help him make the club.
"I'd like him to be able to do it. It certainly increases his value," Price said. "If push came to shove, it would be nice if he could go out there and handle the position, if necessary."
• Outfielder Jason Bourgeois was back in camp Wednesday after he missed the past couple of days to be present for the birth of his daughter.
Mark Sheldon is a reporter for MLB.com. Read his blog, Mark My Word, and follow him on Twitter @m_sheldon This story was not subject to the approval of Major League Baseball or its clubs.