Krol's first spring outing shows promise
Focused left-hander ready to prove himself for Tigers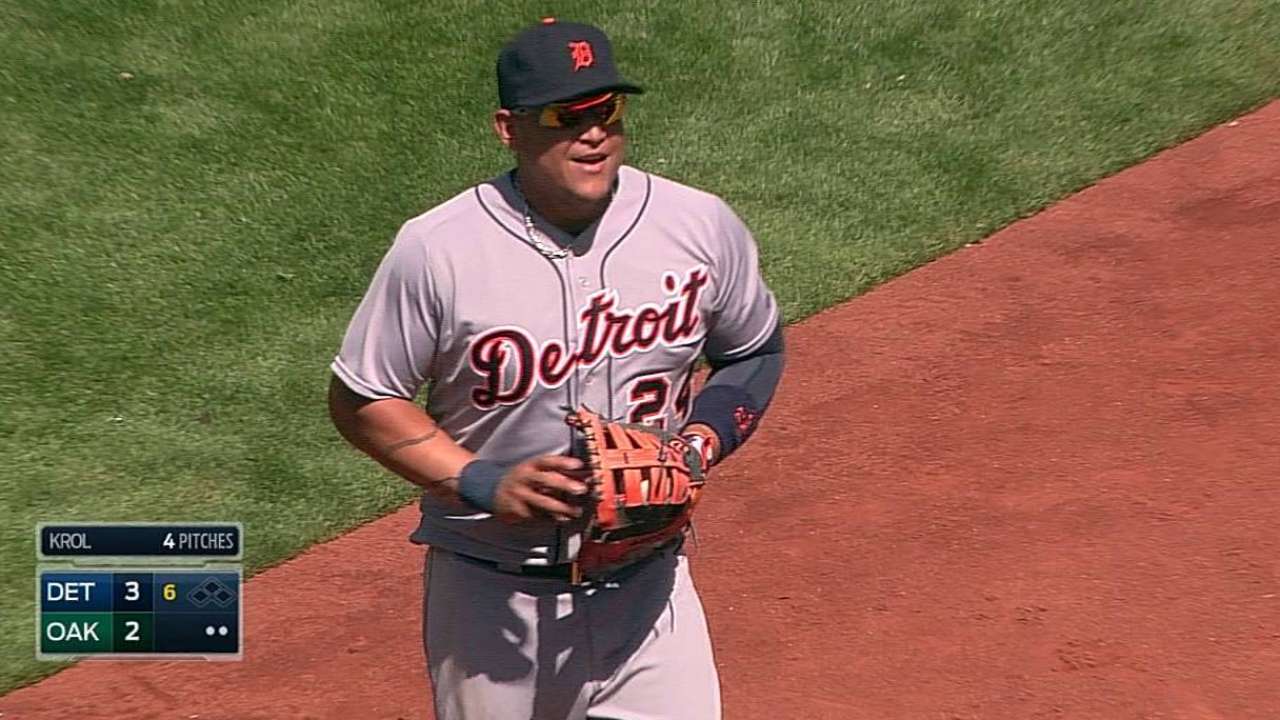 SARASOTA, Fla. -- Don't forget about Ian Krol in the Tigers' bullpen.
The 97-mph fastball that registered on the Ed Smith Stadium scoreboard Wednesday in his first outing of Spring Training was a nice statement to that end. So was the 77-mph curveball he dropped on Oriole Caleb Joseph for a called third strike to end his scoreless inning.
"It's my first outing," the left-hander shrugged. "We've got a month to go, and a lot can happen in a month."
Less than two weeks in, a lot already has. Until Wednesday, none of it included anything from Krol. His answer begins now.
When he arrived in Lakeland, the Tigers' bullpen seemingly had two open spots -- one for a second left-hander alongside Tom Gorzelanny, the other for longer relief. Once Detroit re-signed Joba Chamberlain, the club's relief competition whittled to one lefty spot, and manager Brad Ausmus had to start thinking about getting multiple innings from that role.
Krol's chances of making the club seemingly worsened before he threw a pitch. And the young left-hander who wore the focus of the Doug Fister trade last spring became relatively forgotten.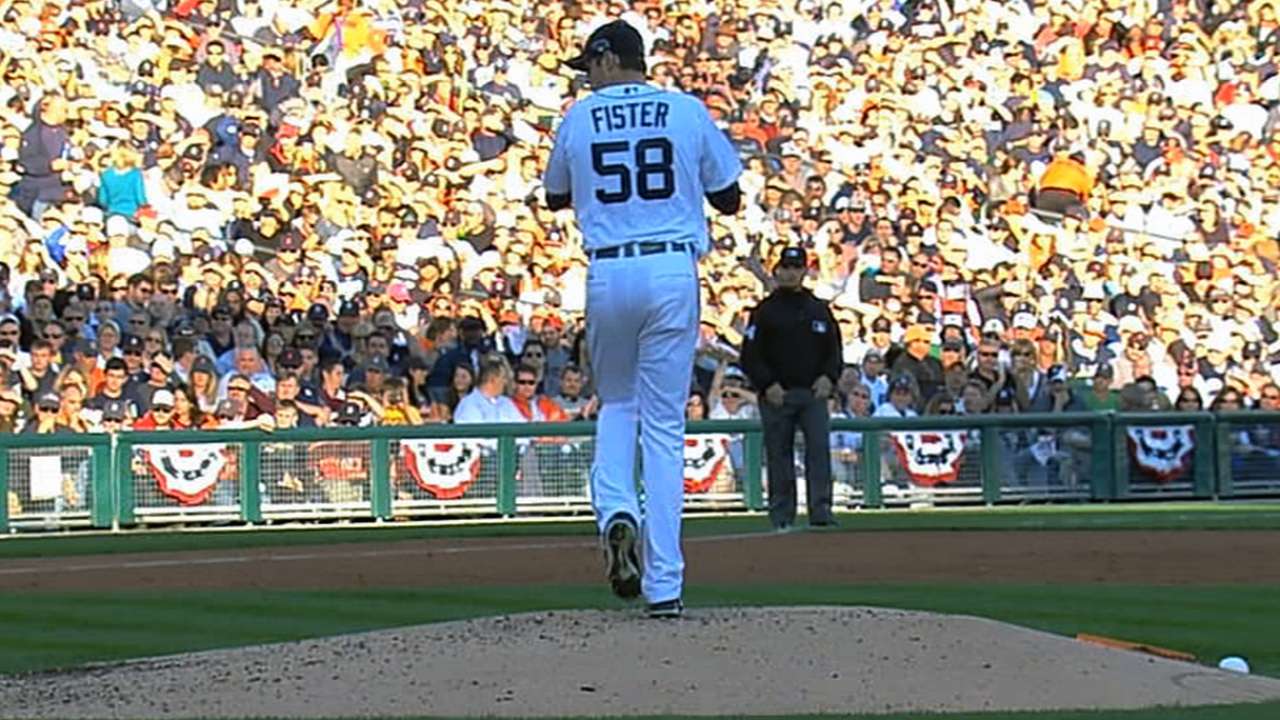 "I've heard things. I don't know," Krol said. "Nobody's told me I'm going to be a long reliever. Nobody's said anything about me pitching one inning at a time. Nobody's said anything to me. … But I'm just going to go out there and do my job every time.
"Whatever it is, give me the ball, I'll be ready to do my job. I'm not too worried about not making the roster and going to Toledo. I'm not worried if I've got to be a long-relief guy now. None of that's in my head. I've just got a level head on getting my job done."
Krol's focus is on his job, and it has been since the season ended. He took the disappointment of being left off the September and postseason rosters, the message from Ausmus and pitching coach Jeff Jones about working out this offseason, and made changes.
Krol went to the IMG academy in Bradenton and added 12 pounds of bulk for the physical toll of everyday work. He came to camp and worked on polishing his curveball and adding a cutter.
"He's been outstanding this spring, not only with his effort," Ausmus said. "He's the first one in the clubhouse. He's really paying attention to every part of his career."
It's a maturation pitchers make in their early 20s. For the 23-year-old Krol, it came with more attention on him -- until this spring, of course, when the attention turned elsewhere. With Robbie Ray in Arizona, he's the last player left from the Fister trade, but he can't do anything about it.
"I'm young. I don't think about those things," he said. "My career's just started, so I'm just trying to make a name for myself, be able to have longevity in the Major Leagues."
If Krol can translate outings like Wednesday into the regular season, he'll have it, whether his name's on the Opening Day roster or not.
"I worked so hard in the offseason," Krol said. "Nobody even knows. Nobody. I grinded every second of the offseason. It just feels good to be rewarded for that."
Jason Beck is a reporter for MLB.com. Read Beck's Blog and follow him on Twitter @beckjason. This story was not subject to the approval of Major League Baseball or its clubs.