Farrell looking forward to first Grapefruit game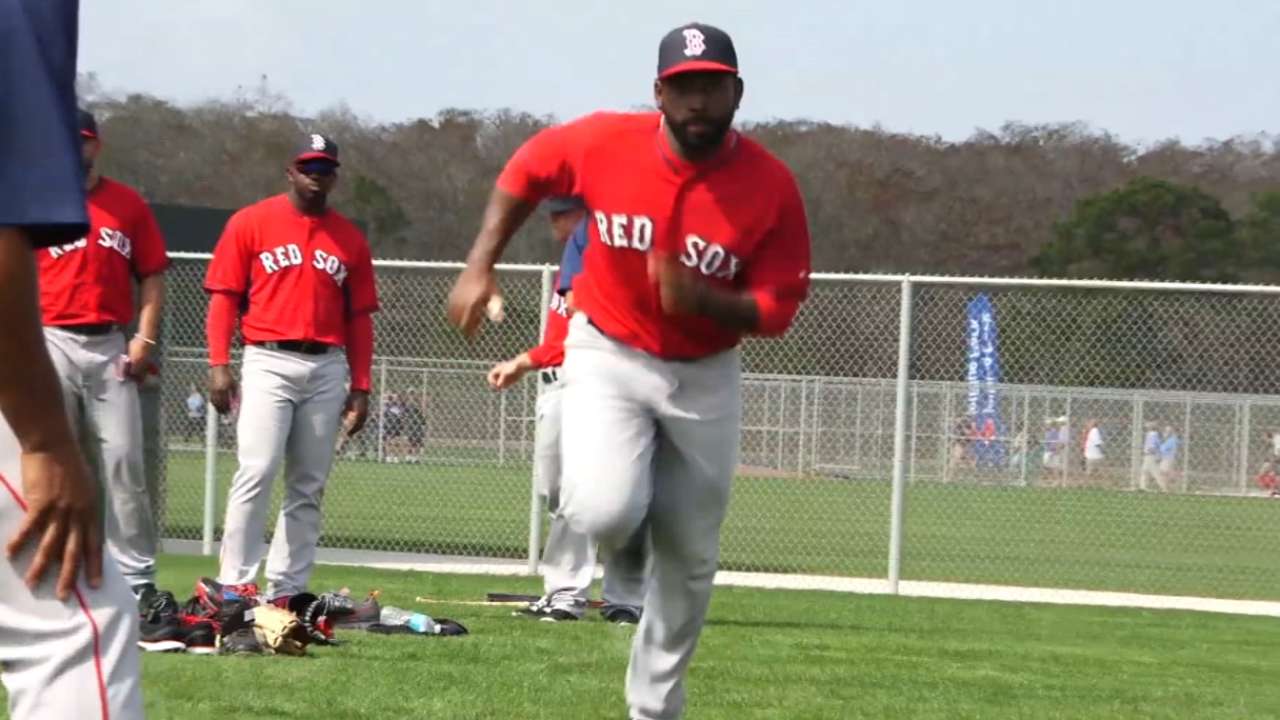 FORT MYERS, Fla. -- While the Red Sox have already played two exhibition games, Thursday's contest against the Twins (7:05 p.m. ET on MLB.TV) at Hammond Stadium marks the first game on the club's Grapefruit League schedule.
With the foundation laid, Red Sox manager John Farrell believes this is the time when things really start to take shape.
"Everyone is ready for this phase," Farrell said. "I look at three dates during camp. It's the first day of camp, the first game and the day you break. Those are high points. Everyone is ready to start getting into their regular routines, get some at-bats and innings pitched."
As the Grapefruit League schedule begins, Farrell will keep the same infielders and outfielders together.
That's especially the case for shortstop Xander Bogaerts and second baseman Dustin Pedroia, who continue to build a rapport with each other.
For Thursday's contest, Quintin Berry, Jackie Bradley Jr., Bryce Brentz and Allen Craig will rotate in the outfield.
Quinn Roberts is a reporter for MLB.com. Follow her on Twitter at @qlr5001. This story was not subject to the approval of Major League Baseball or its clubs.