Cubs considered calling Miller Park home in 2015
With major renovations at Wrigley, club looked into logistics of playing in Milwaukee
With major renovations underway at Wrigley Field this winter, the Cubs considered playing their entire 2015 home schedule at Miller Park in Milwaukee, team president of business operations Crane Kenney told CBS Radio.
During a media tour of the construction zone on Monday, Kenney said that the center- and left-field bleachers are expected to be ready by May 11, while the right-field bleachers are expected to open in early-to-mid June.
"We did, really with the help of the Brewers, we did an extensive amount of work looking at going up there. They hosted us," Kenney said on CBS Radio. "We talked about the logistics of playing a full season there to try to truncate our work to 2 1/2-3 years instead of four years."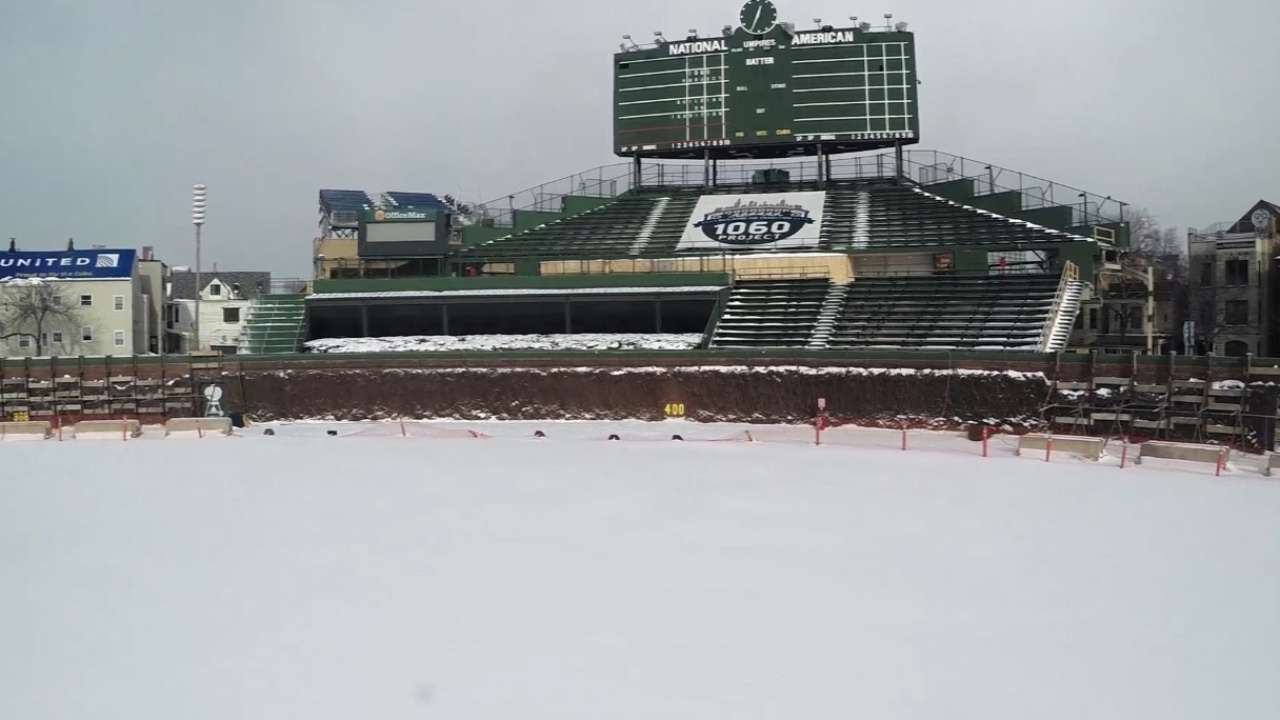 At the end of the day, Kenney said, the move would have been "too much displacement to move our fans that far."
The left-field video board will be ready for Opening Night on April 5, while the right-field board won't be installed until the right-field bleachers are nearly complete.
Joey Nowak is a reporter for MLB.com. Follow him on Twitter at @joeynowak. This story was not subject to the approval of Major League Baseball or its clubs.